Join, Work and Succeed
SMART Local 269 is currently looking for motivated workers of all skill levels to fill positions performing Sheet metal, Roofing, and Architectural Metal work (wall panels)
Competitive Wages and Benefits
SMART Local 269 sets the area standards in wages and benefits. No matter what your skill level we have a competitive wage package for you.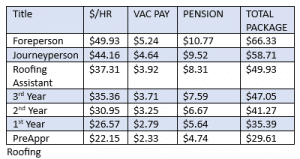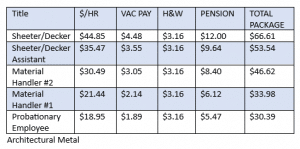 Are You Already Working?
As a sheet metal worker, roofer, or apprentice, or work in architectural metal (siding, panels,) please be aware that:
The best way to become a member is to organize your current employer with our union to insure a fair and equitable collective bargaining agreement with them. Please contact Paul Reynolds (contact below) to set up a confidential appointment to discuss this option.
Do you have experience?
Local 269 is always looking for new members. We welcome people who have experience working in our trades outside the union. Contact Paul Reynolds to see what local 269 has to offer you.
Industrial and Large Commercial HVAC Duct Work
Architectural Wall Panels
Roofing
Miscellaneous Metal Work
**All Skill Levels Will Be Considered**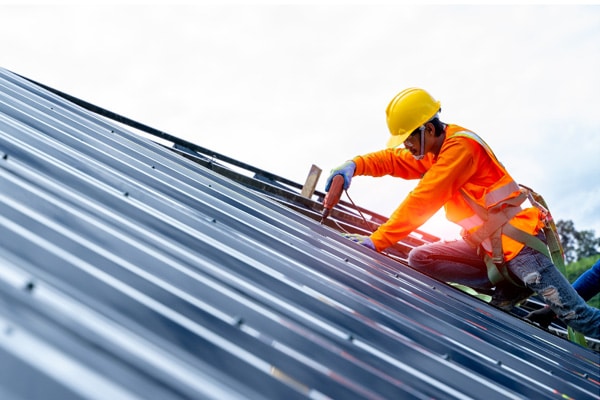 Are you new to the trades?
If you are interested in becoming an apprentice sheet metal worker, roofer, or sheeter. Local 269 is interested in talking to you. A career in the trades may be the path you want to take. Contact Paul Reynolds today to learn more about what we have to offer.
18 years of age or older
Have a valid ID
Have dependable transportation
High School Diploma or GED (For Apprenticeship Applicants Only)
Physically able to bend, lift (50+ pounds) and stand for long periods of time
Have the desire to learn and works well with others
Use industry related tools and safety products
Authorized to work in Canada
You have the choice to switch to SMART Local 269 Sheet Metal Workers and Roofers!
---
• "EVERY PERSON IS FREE TO JOIN A TRADE UNION OF THE PERSON'S OWN CHOICE AND TO PARTICIPATE IN ITS LAWFUL ACTIVITIES." – SECTION 5 OF THE LABOUR RELATIONS ACT
• IT IS AGAINST THE LAW FOR AN EMPLOYER TO DISMISS OR THREATEN TO DISMISS A WORKER BECAUSE HE OR SHE IS IN A UNION OR WISHES TO JOIN A UNION.
---
Paul Reynolds, Business Manager
Local Union 269 S.M.W.I.A.
1724 Bath Road, Suite 207
Kingston, ON K7M 4Y2
(613) 384-2269