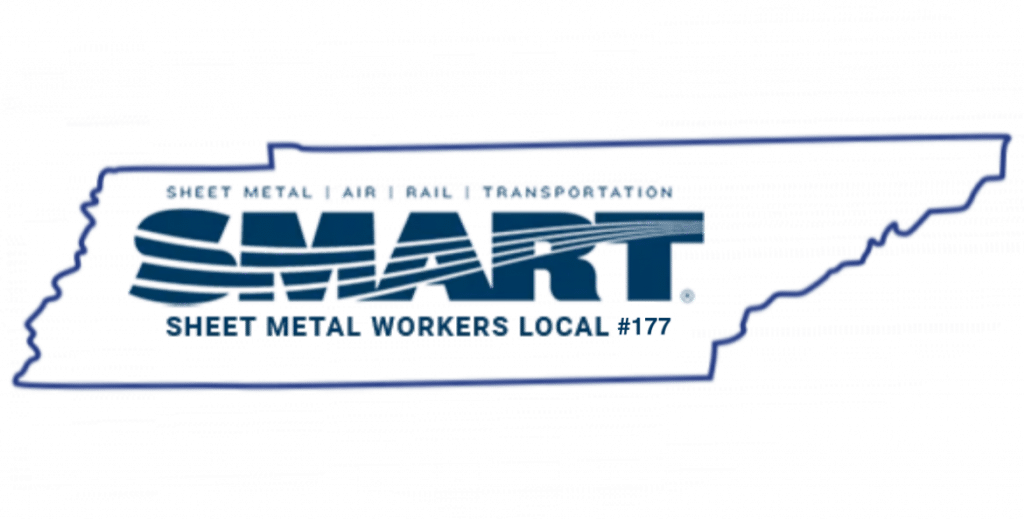 Join, Work and Succeed
SMART Local 177 is currently looking for motivated workers of all skill levels to fill positions performing sheet metal work with more than 20 contractors in Middle Tennessee with Mega Projects located in Nashville, Clarksville, Gallatin and Spring Hill.
Be A Part Of History
SMART Local 177 membership is at an all time high with over 900 members working on high rises, hospitals, schools, data facilities, multiple battery plants, manufacturing plants and much more. Our skilled workers have opportunity to work on projects that are making Middle Tennessee on of the fastest growing areas in the country.
Competitive Wages and Benefits
SMART Local 177 sets the area standards in wages and benefits. Our pay packages includes health insurance and retirement savings. No matter what your skill level we have a competitive wage package for you. Our experienced trade Journeyman start at $49.29 an hour.


Work Opportunities
We are currently looking for Skilled Trades Workers with experience performing the following:
Industrial and Large Commercial HVAC Duct Work
Architectural Wall Panels
Paint Booths
Clean Rooms
Miscellaneous Metal Work
Testing and Balancing
Custom Copper Fabrication
Metal Roofing/Flashing Installation
Detailing/AutoCAD and 3D Modeling
**All Skill Levels Will Be Considered**
Requirements
18 years of age or older
Have a valid State issued ID
Have dependable transportation
High School Diploma or GED (For Apprenticeship Applicants Only)
Complete an online registration
Be able to pass a drug screen as requested by contractor
Complete a virtual Safety Orientation
Physically able to bend, lift (50+ pounds) and stand for long periods of time
Have the desire to learn and works well with others
Use industry related tools and safety products
Authorized to work in the United States

Please fill out the form below for more information: