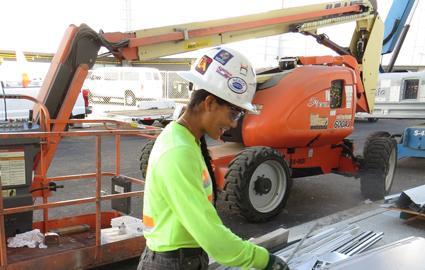 In keeping with SMART's dedication to supporting sisters in the trade, the Journal will begin running the SMART Women's Corner.
At a time where every trade has experienced workforce shortages, stakeholders across our industry have learned that more diversity leads to more talent, more productivity, and more market share. Research shows that embracing diversity in construction helps employers achieve higher performance and increased profitability – with a larger pool of members to enable contractors to bid on more work and create more work opportunities for all. Applying At the same time, many of our sisters in the trade continue to experience barriers that unfairly hinder them.
We welcome all comments and suggestions. Please send any story ideas or contributions to ppimentel@smart-union.org and we will look to incorporate them into future Journals.