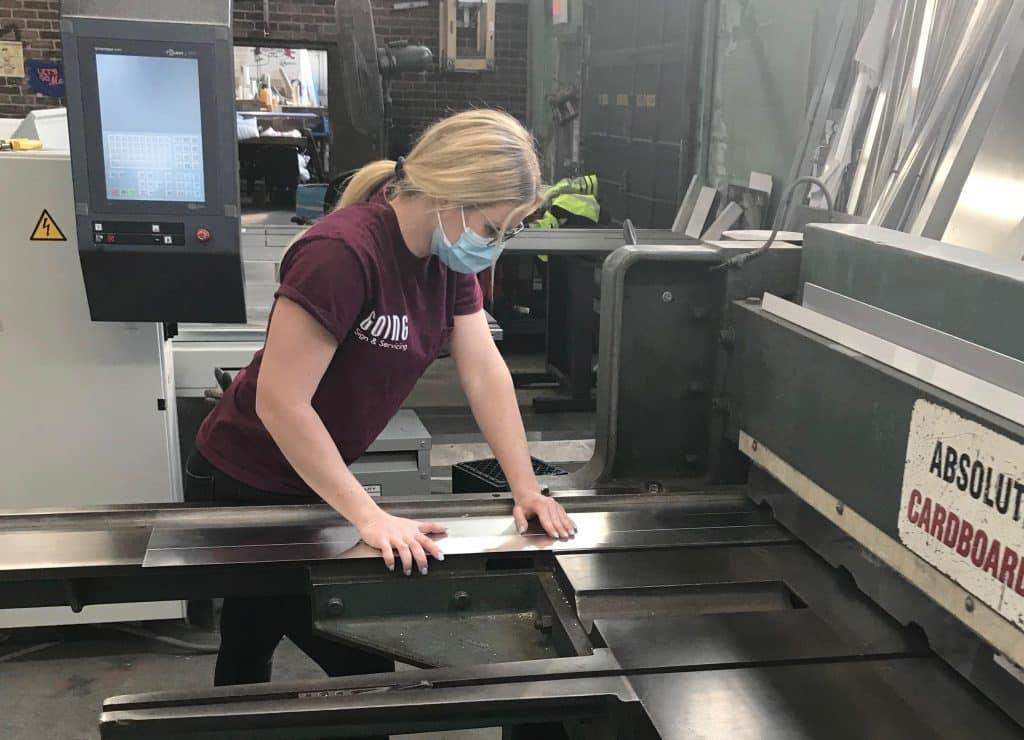 In our fifth episode of Talking SMART, we hear from members of the SMART Women's Committee. While at the Partners in Progress conference in Las Vegas in February, we had a chance to sit down and talk with four SMART sisters who have taken the lead in breaking new ground for women in the building trades. They discussed how they got into the industry, growing diversity in construction and opportunities for women in the sheet metal trade. We hear from two of them in this episode, and two more in our next episode.
Our first guest is Lisa Davis, a Local 16 member out of Portland, Oregon, who now works as a field representative at the International Training Institute, covering the entire United States and Canada. Lisa shares her unique journey to becoming a sheet metal worker and instructor, which included stops along the way as a bowling alley mechanic, microbiology student, bar cook, coffee farm worker and assistant in an open-heart surgery trauma unit. She addresses the importance of mentoring and female role models in the trade, and the need for the union sheet metal sector to continue to diversify if it wants to expand and prosper.
Our second guest is Vanessa Carman, a trustee and leader at Local 66 in Seattle, Washington. She discusses how she got into the trade, what it was like apprenticing and entering the union sheet metal industry after working for non-union contractors, harassment and discrimination on the job, and her work helping to connect and advocate for women in the union through the SMART Women's Committee.In addition, listen for the open mic segment at the end of this episode, where General President Joseph Sellers answers questions from members about important topics facing them and their families.
In our next episode, we'll continue our conversation with our SMART sisters, as we hear from Michelle McNew, a longtime business manager at Local 464 in Ponca City, Oklahoma, who also chairs the SMART Women's Committee. We also talk with Leah Rambo, a native New Yorker who serves as the training administrator for Local 28 and has broken ground for women and minority members in her local.