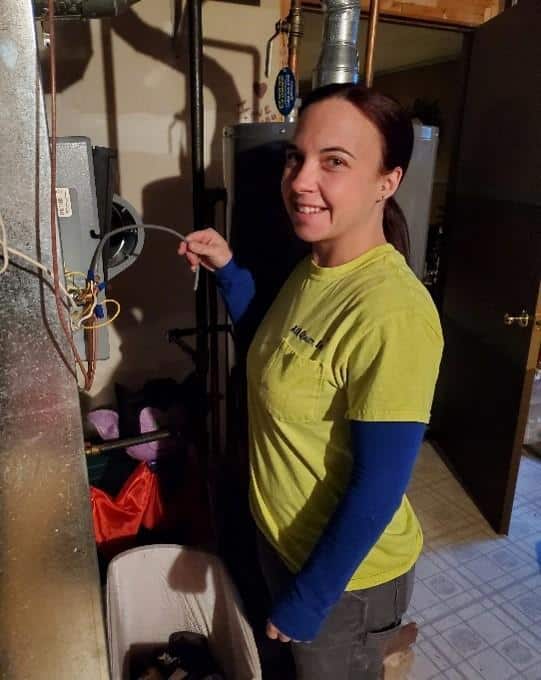 Current title/position?
2nd year service apprentice
Years in the trade?
Two
What unique strengths do you bring to your trade?
Being small, I can fit into tight spaces
What do you love to do when you are not at work?
Spending time with my 2 children and 4-wheeling
Goals in the future–any ambitions or changes to your career, growth or education?
Too early to tell – Working on learning the trade well and building confidence in my skills
What surprised you about your trade?
How much I like it!
What do you find frustrating about your job/trade?
Not having enough knowledge yet
What's the coolest job you've worked on?
Jobs with crane picks
What traits do you think a good sheet metal worker has?
Strong work ethic
Why sheet metal?
Family members in the trade and I love working with my hands
Tool you can't live without?
My drill
Best advice you got as an apprentice?
Don't give up
Best advice for an apprentice?
Don't be afraid because you are female
What do you think about Women Build Nations?
N/A – But looking forward to going
Are you active in trade related activities such as career fairs, volunteer work, or SMART Army events?
Not Yet. The pandemic has put a stand still on most of those events.