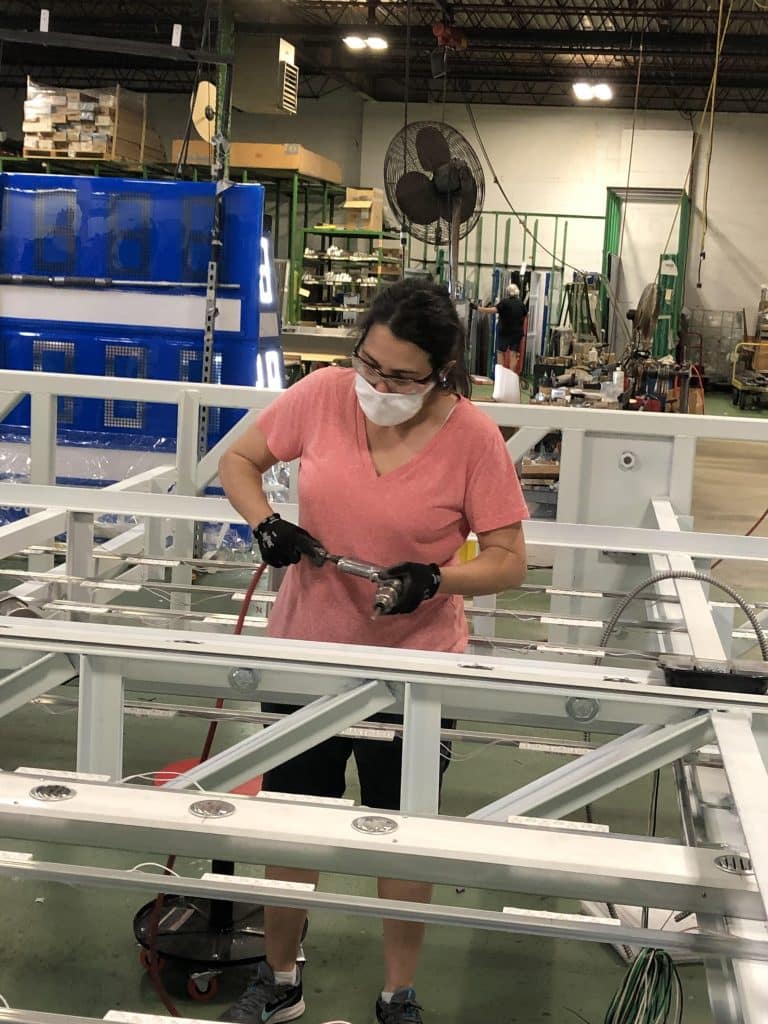 Local and Location: Dualite, Inc., Williamsburg, Ohio, Production Shop Local 24
Trade, Division or Specialty: I am currently working in the Large Assembly Department at Dualite, Inc. in Williamsburg, Ohio. Dualite is one of the largest identification sign companies in the United States. 
Current title/position: Electronic Mechanical Assembler.
Years in the Trade: 28 years
What unique strengths do you bring to your trade? Years of knowledge and experience and the willingness to train new employees to pass that experience on.
What do you love to do when you're not at work? I love gardening, traveling and spending time with my son and family.
Goals in the future — any ambitions or changes to your career, growth or education?  My goals for the future are to continue working hard at Dualite, Inc., retiring and traveling as much as I can.
What's the coolest job you've worked on? Dualite makes signs for many national accounts all over the world. When I travel to different places I am always looking for Dualite signs.
Tool you can't live without? Tape measure
Are you active in trade-related activities such as career fairs, volunteer work or SMART Army events? I have worked as a teller at many of Local 24's elections and helped start the Women's Committee in Local 24.