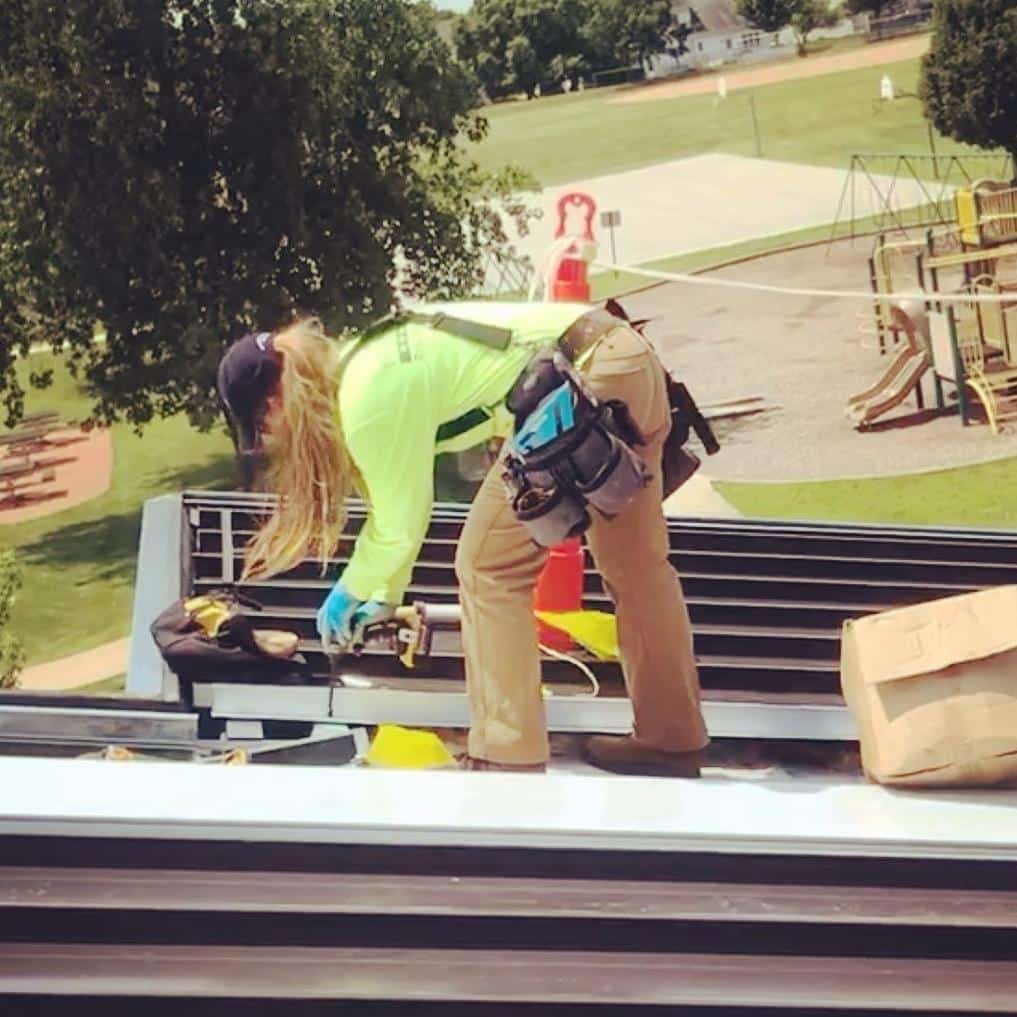 Meet Danielle N. Wilson
Current title/position?
Sheet metal, currently in the field industrial HVAC
Years in the trade?
3 ½ years
What unique strengths do you bring to your trade?
Always wanting to learn and advance my career
What do you love to do when you are not at work?
Spend time with my family
Goals in the future–any ambitions or changes to your career, growth or education?
Being more involved with my union outside of work and extending my education in Rivit
What surprised you about your trade?
How much work is actually "sheet metal" (stainless kitchens, lockers, welding, ect.)
What do you find frustrating about your job/trade?
The worry and fight to keep Right to Work out of Illinois
What's the coolest job you've worked on?
I love welding but experiencing a Helicopter lift was very exciting
What traits do you think a good sheet metal worker has?
Focus and a drive to want to learn your trade
Why sheet metal?
There are so many different sides to sheet metal that you can't get bored of your job. Every new job is different.
Tool you can't live without?
Measuring tape, snips, duct pullers…
Best advice you got as an apprentice?
Try to learn something new everyday
Best advice for an apprentice?
Always try to better yourself
What do you think about Women Build Nations?
I believe it is an amazing organization that will help further more women in the trades
Are you active in trade related activities such as career fairs, volunteer work, or SMART Army events? yes