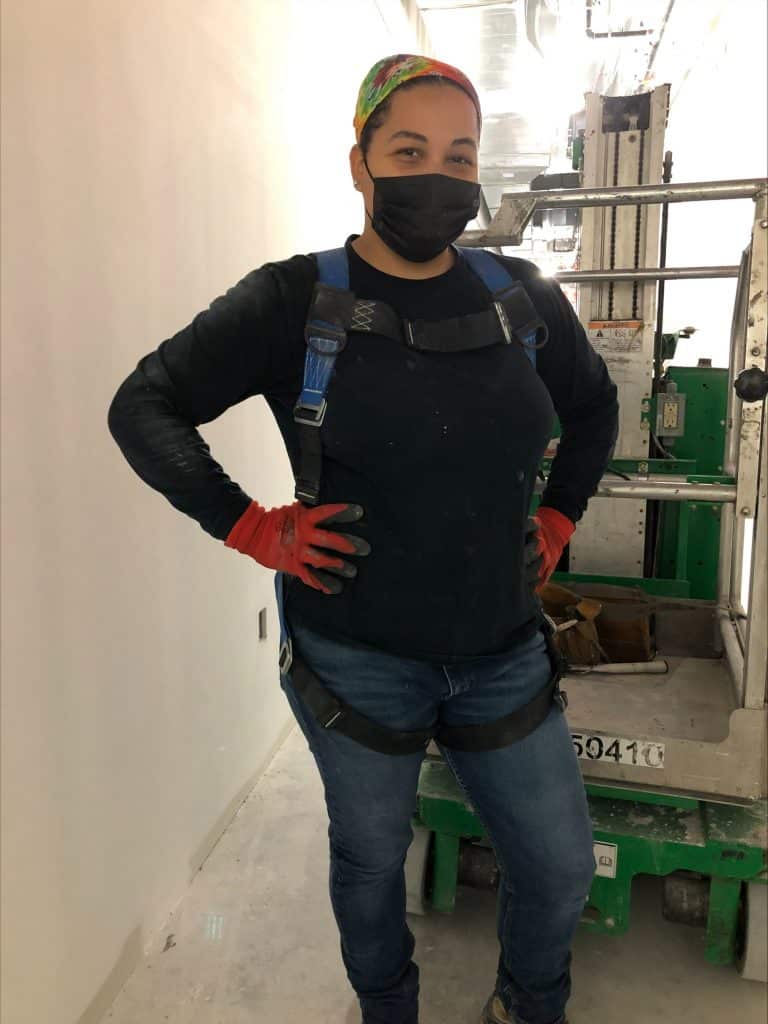 Now entering the third year of her apprenticeship at Local 28 (New York City), Nancy Matias is working hard to advance her skill set and her union, taking night classes and getting involved with her local Women's Committee. Read more about Nancy below:
What unique strengths do you bring to your trade?
Versatility.
What do you love to do when you are not at work?
Spending quality time with my family and the outdoors.
Goals in the future — any ambitions or changes to your career, growth or education?
I am currently taking night classes to further my career and expand my resume – taking as many courses as I can.
What surprised you about your trade?
How many different specialties we have in HVAC.
What do you find frustrating about your job/trade?
Having to prove that I, too, am strong and capable of doing the day-to-day tasks/lifting.
Tool you can't live without?
Hammer.
Best advice you got as an apprentice?
Take a little something from everyone that you work with and apply what works for you so that you're efficient.
What do you think about Tradeswomen Build Nations?
It was such a great experience. I was given the opportunity to meet a lot of cool women in leadership roles. Being seen and heard was the most important, because this conference gave us the chance to be just that.
Are you active in trade-related activities such as career fairs, volunteer work or SMART Army events?
I am active in career fairs and involved in events that the local has, such as parades, Helmets to Hardhats softball games and the Women's Committee.