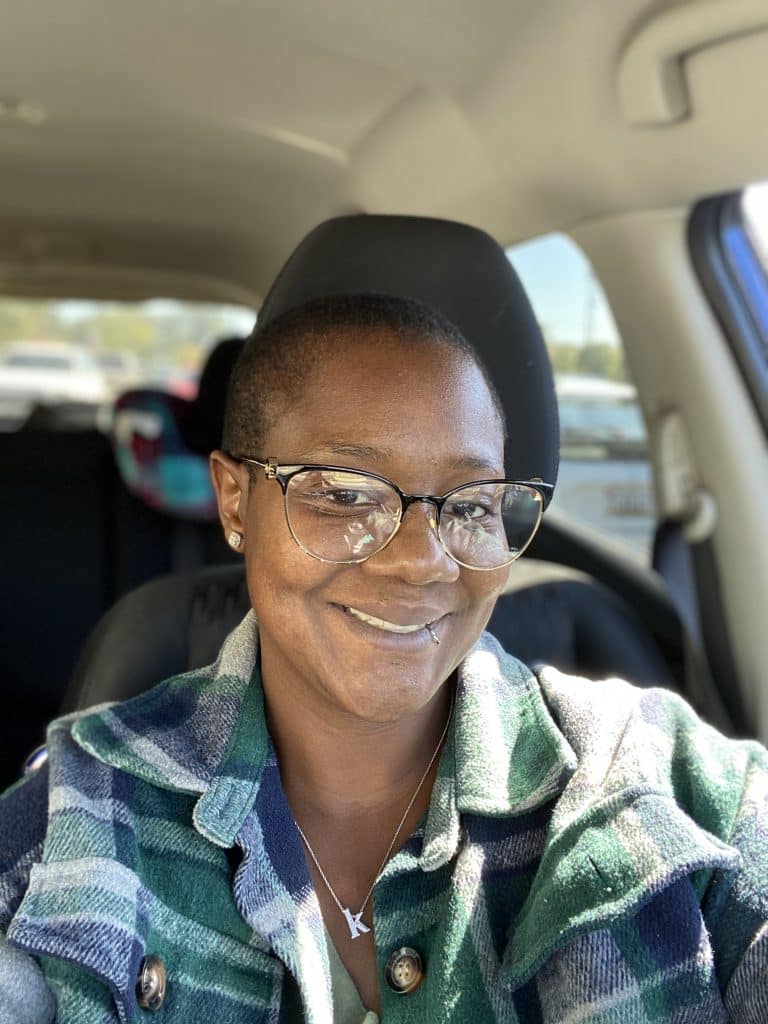 For nearly 15 years, SM Local 100 (DC, Maryland and Virginia) HVAC Instructor Kalima Grace Ramsey-Walker has honed her expertise in the sheet metal trade: She is a certified OSHA 30 instructor; a first aid, AED and CPR instructor; an AWS certified welder; a fire and smoke technician; and an indoor air quality technician. Read more about Kalima's story below:
What is your current title?
HVAC Instructor.
What unique strengths do you bring to your trade?
I feel I bring the skill of being a good listener. Apprentices are always being told what to do, and rarely do they get to talk about what they think and feel about the job. I believe it is important to know how your apprentices are doing and feeling.
What do you love to do when you are not at work?
I enjoy spending time with my family, and shopping for sneakers with my daughter.
Goals in the future — any ambitions or changes to your career, growth or education?
I would like to finish the AID training offered by the ITI. Also, I think the training director position would be cool, but I know I have a lot to learn.
What surprised you about your trade?
Almost anything can be made from sheet metal, and we are the only trade that fabricates, installs and maintains their product.
What do you find frustrating about your job/trade?
At times it's the lack of respect for one another. Also, how some of our more seasoned members are not always welcoming to the younger generation.
What's the coolest job you've worked on?
Thurgood Marshall Courthouse in NYC – where I got to work in the judge's chambers and was able to take a picture between the Brooklyn Bridge and the Williamsburg Bridge – or Goldman Sachs, where I could look down into the pit of One World Trade.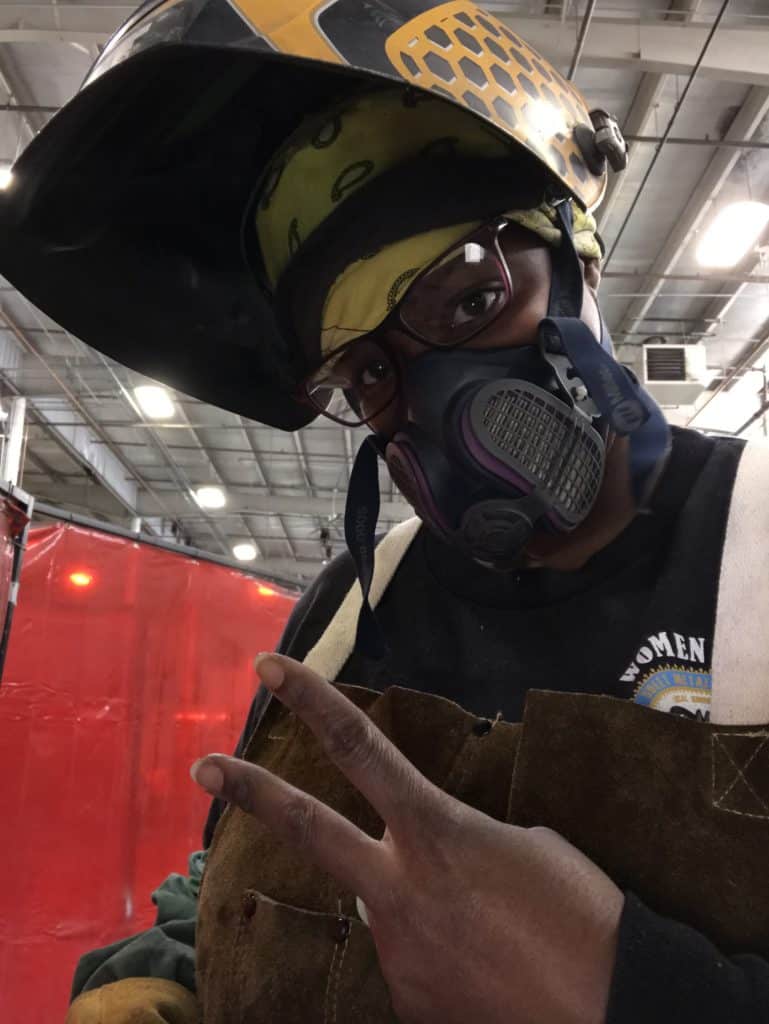 What traits do you think a good sheet metal worker has?
Being a competent person, which OSHA describes as someone who is capable of identifying existing or predictable hazards and being able to eliminate them.
Why sheet metal?
As a kid my dad had his own home improvement business, and we did plumbing, we ran electrical wires, hung sheetrock, and even did tiling. Sheet metal was the only thing we never did; so why not?
Tool you can't live without?
I have a 9-in-1 tool that my wife bought me years ago. Cute and small enough to fit in your purse, but cool enough to get all the jobs done.
Best advice you got as an apprentice?
Go to your union meeting. Measure twice, cut once (in life too). Ask questions even if you think it's silly.
What do you think about Tradeswomen Build Nations?
It is a great chance for women to connect. I use it as a time to recharge my battery. It helps me to remember I'm not alone.
Are you active in trade-related activities such as career fairs, volunteer work or SMART Army events?
I have done two job fairs in the last three years, and I volunteer at our elections.