Local 28 (New York City) sheet metal worker Jennifer Fox-Mann knew what she was getting into when she entered the industry – she is a third-generation journeyperson with 15 family members (retired and active) in the union. Even so, she says, "I always knew the union was a family, but it surprised me to find such an amazing group of individuals to call my own." Read more in her sister story:
What unique strengths do you bring to your trade?
I have been working with power tools since I was 11. I learned how to use a tile saw when my family fixed up our house. It's literally built on the blood, sweat and tears of each family member. I love that we always did stuff like that together – it makes working in a union an extension of my family.
What do you love to do when you are not at work?
I work on old cars with my dad. It's what made me want to go into the trade: I wanted to learn how to weld to fix the cars up. It was one more thing that I could do that I didn't need someone else to do for me.
Goals in the future — any ambitions or changes to your career, growth or education?
I would love to teach or be more active in the political aspect of the union. I would like to help with the growth of our industry from top to bottom.
What surprised you about your trade?
I always knew that the union was a family, but it surprised me to find such an amazing group of individuals that I can call my own. When struck with tragedy or promotion, I know I have a corner full of people to support me. It's a wonderful feeling to call these friends my family beyond just the union walls.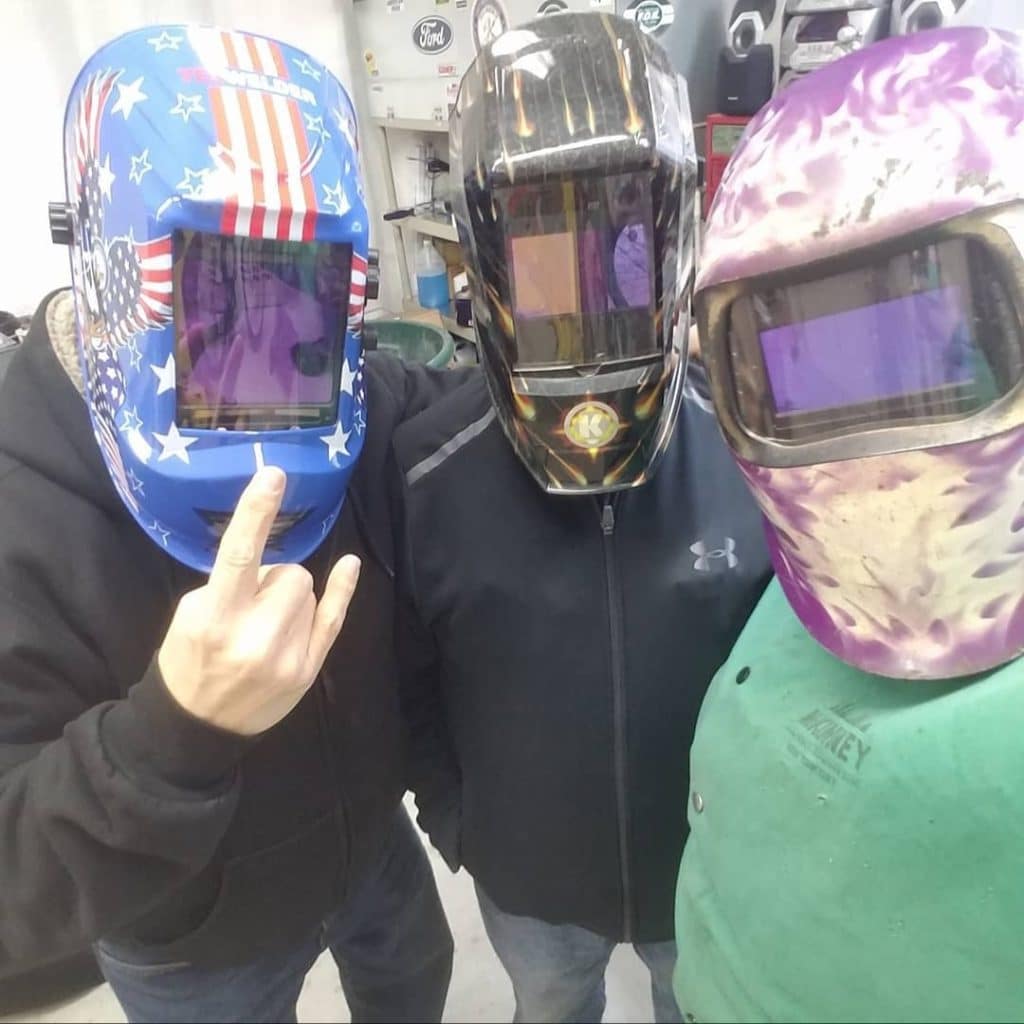 What do you find frustrating about your job/trade?
The highs and lows of work in our industry are hard for everyone. I knew what I was getting into when I signed up.
How did you get into SMART?
I am a third-generation sheet metal worker from New York City. I have about 15 family members in this union, either retired or active members. I am the Mona Lisa Vito (from My Cousin Vinny) of sheet metal, and I couldn't be prouder.
Tool you can't live without?
I love welding. My helmet needed to be replaced two years ago, and I refuse to part with it.
Best advice you got as an apprentice?
Learn everything you can and demand to learn it all. The more tools in your toolbox make you a better union member all around. Whether it's actual work or being involved in the other aspects of union work like the committees or helping at events.
What do you think about Tradeswomen Build Nations?
I think it's a good concept but it's hard to reach everyone that it should.
Are you active in trade-related activities such as career fairs, volunteer work or SMART Army events?
Yes, I'm active in my local union.