SMART Local 20 (Indianapolis, Ind.) sister Tori Barth has been working in sheet metal for 10 years, with the last four spent as a union welder and fabricator. She looks forward to all the places the union sheet metal trade will take her in the future, she says – and she can't wait to advance her skill set along the way. Learn more in her sister story.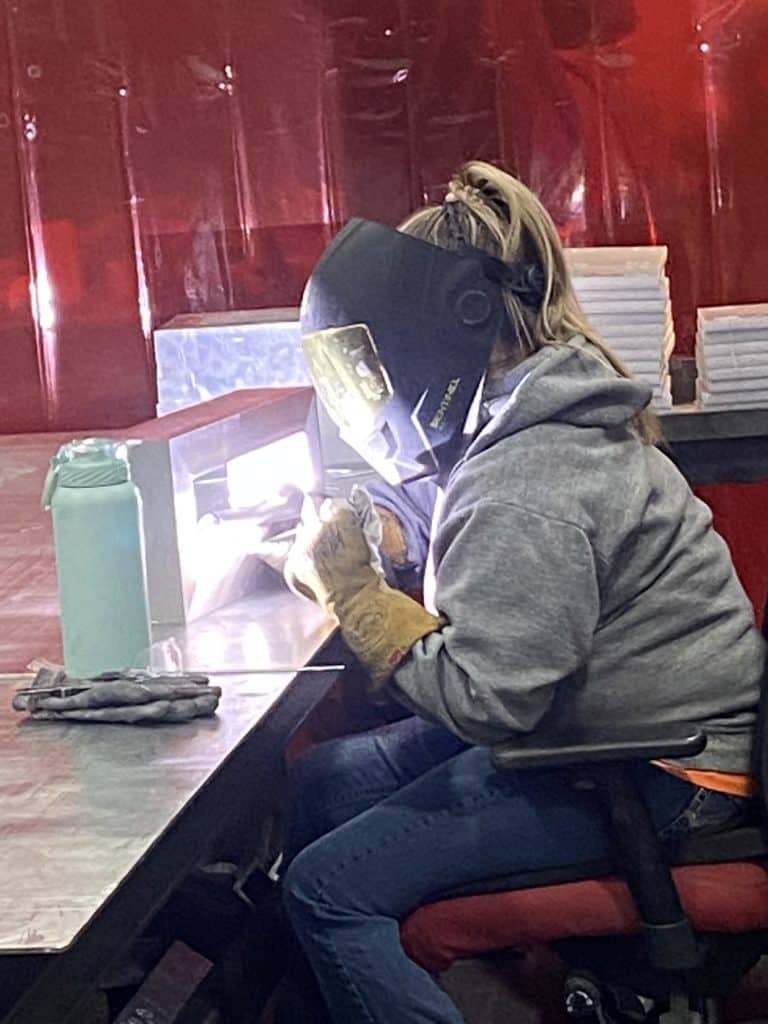 What unique strengths do you bring to your trade?
I'm always willing/wanting to learn more, and I am determined to do my best while learning new skills.
What do you love to do when you are not at work?
Spend time with my kids and family, as much as possible.
Goals in the future — any ambitions or changes to your career, growth or education?
Starting classes to become a journeyperson and learning more in this trade as a sheet metal worker.
What surprised you about your trade?
How capable I am in a field that is still majority men.
What do you find frustrating about your job/trade?
There will always be men that don't think you belong and don't want you to be successful. So the hardest part is having to prove myself when I know I'm capable but others don't think that.
How did you get into SMART?
I joined the union because my old boss left my last job, and I followed him for a better opportunity.
Tool you can't live without?
Vise grips.
What do you think about Tradeswomen Build Nations?
I think it's needed. Yes, places are more diverse than ever – but they can always be better. Showing women in the trades and women being successful is only going to help this cause!