Local 33 (northern Ohio) sheet metal worker Cassandra Kline is a second-generation SMART member who, during just eight years in the trade, has already advanced to become director of Building Construction Technology for the National Energy Management Institute (NEMI). Learn more about her relentless passion for knowledge, information and advocacy in her Sister Story:
What unique strengths do you bring to your trade?
I believe a unique strength I bring to the sheet metal trade is adaptability. The trade can involve various projects with different requirements. Being adaptable and open to learning new techniques or technologies has broadened my range of expertise.
What do you love to do when you are not at work?
During my leisure time, I enjoy golfing or taking my dog, Huckelberry, to the dog park.
Goals in the future — any ambitions or changes to your career, growth or education?
My future goals encompass two main areas:

1. Continuous Learning: I am committed to attending workshops, seminars and industry conferences to expand my knowledge base and stay current on emerging trends and technologies in the sheet metal trade. By dedicating myself to continuous learning, I aim to enhance my expertise and contribute to the advancement of the industry.

2. Mentorship: I aspire to become a mentor and provide guidance to apprentices in the sheet metal trade. By sharing my knowledge and experiences, I aim to assist emerging professionals in their development while simultaneously honing my leadership abilities. Through mentorship, I hope to foster a collaborative and supportive environment for future sheet metal artisans.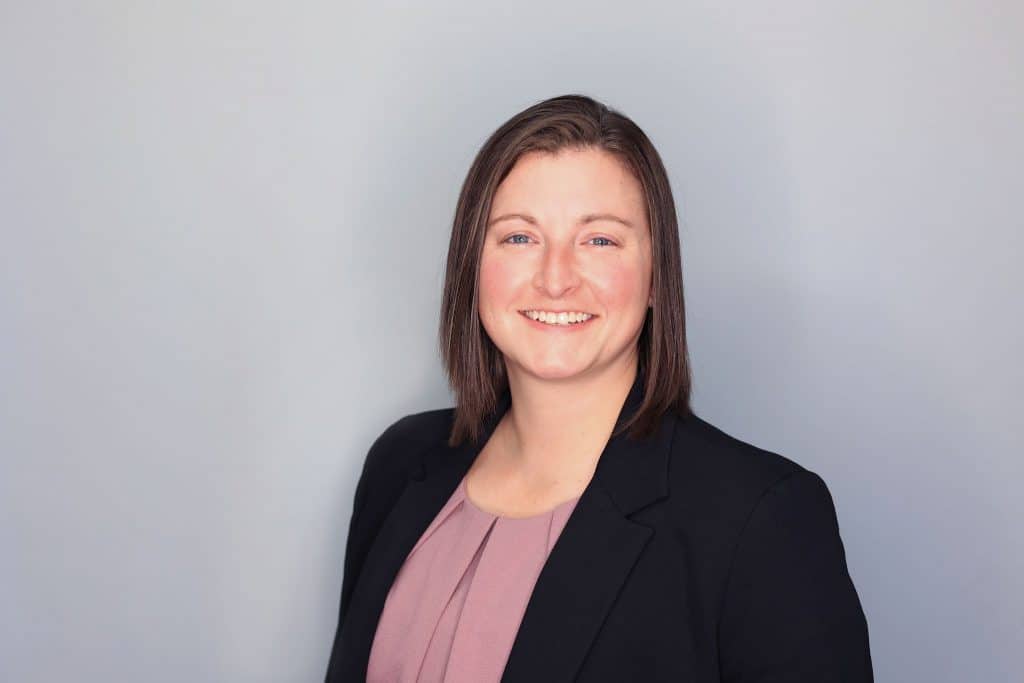 What surprised you about your trade?
One aspect of the sheet metal trade that pleasantly surprised me was the strong sense of camaraderie and unity among its practitioners. I have been fortunate enough to experience unwavering support and encouragement from my colleagues, which has played a pivotal role in my professional growth within the industry. I am deeply grateful for the collaborative environment that fosters personal development, and I aspire to further nurture these relationships to continue thriving in this trade.
What do you find frustrating about your job/trade?
What I find frustrating within the sheet metal trade is the perceived lack of support for unions from legislators and/or politicians. The absence of robust advocacy for union interests can hinder the trade's ability to secure essential protections, benefits and collective bargaining power for its workforce. This situation may impede the industry's potential for growth and development, as well as create challenges in maintaining a fair and balanced working environment for sheet metal professionals.
How did you get into SMART?
I am a proud second-generation sheet metal worker. My father's role as the training coordinator for the Local 33, Toledo JATC played a significant influence in my decision to pursue a career within the sheet metal industry. His guidance and passion for the trade have inspired me to follow in his footsteps and contribute my skills and dedication to this thriving field.
Tool you can't live without?
The one "tool" I can't live without is knowledge and information. They act like a compass, guiding me to make smart choices, learn and grow. Knowledge is like a key that opens doors to understanding, and it keeps me moving forward on a journey to gain wisdom and insight. Without this essential "tool," I'd feel lost and miss out on the incredible world of knowledge that benefits my work in the sheet metal industry.
Best advice you got as an apprentice?
As an apprentice, I received invaluable advice to proactively expand my knowledge and skills by accumulating a diverse array of certifications. This advice encompasses a broad range of certifications, including welding certifications, International Certification Board (ICB) certifications, as well as undertaking training courses offered through the International Training Institute (ITI). Embracing this guidance has significantly contributed to my professional growth, empowering me to excel in the sheet metal industry and pursue various opportunities with confidence and competence.
What do you think about Tradeswomen Build Nations?
Tradeswomen Build Nations plays a pivotal role in fostering the growth and diversification of the building trades. This organization's commitment to empowering and supporting women in the trades is instrumental in breaking down barriers, promoting gender equality and fostering a more inclusive and dynamic workforce within the construction industry. By championing the involvement of women and providing them with opportunities to thrive, Tradeswomen Build Nations contributes significantly to the advancement of the building trades, ensuring a more vibrant and progressive future for the entire industry.
Are you active in trade-related activities such as career fairs, volunteer work or SMART Army events?
I actively engage in outreach programs organized by Local 33, which offer a valuable platform for me to contribute meaningfully to recruitment and retention efforts within the industry. Through my involvement in these initiatives, I am committed to promoting the growth and development of a diverse and skilled workforce, fostering an inclusive and supportive environment for both current and aspiring professionals. My active participation aligns with Local 33's dedication to enhancing recruitment and retention practices, ensuring a sustainable and thriving future for the trades.