Second-year Local 105 (Los Angeles, Calif.) apprentice Roselyn Soto followed her mother into the trade, inspired by the example she set as a woman in the unionized sheet metal industry. Now, Soto says she's eager to earn journeyperson status and master her trade. Read more in her sister story:
What unique strengths do you bring to your trade?
I'm young, easygoing and eager to learn my trade.
What do you love to do when you are not at work?
I love to work out and stay fit.
Goals in the future — any ambitions or changes to your career, growth or education?
I just started my career, so I'm focused on putting in all that effort, dedication and hard work to journey out and master my trade.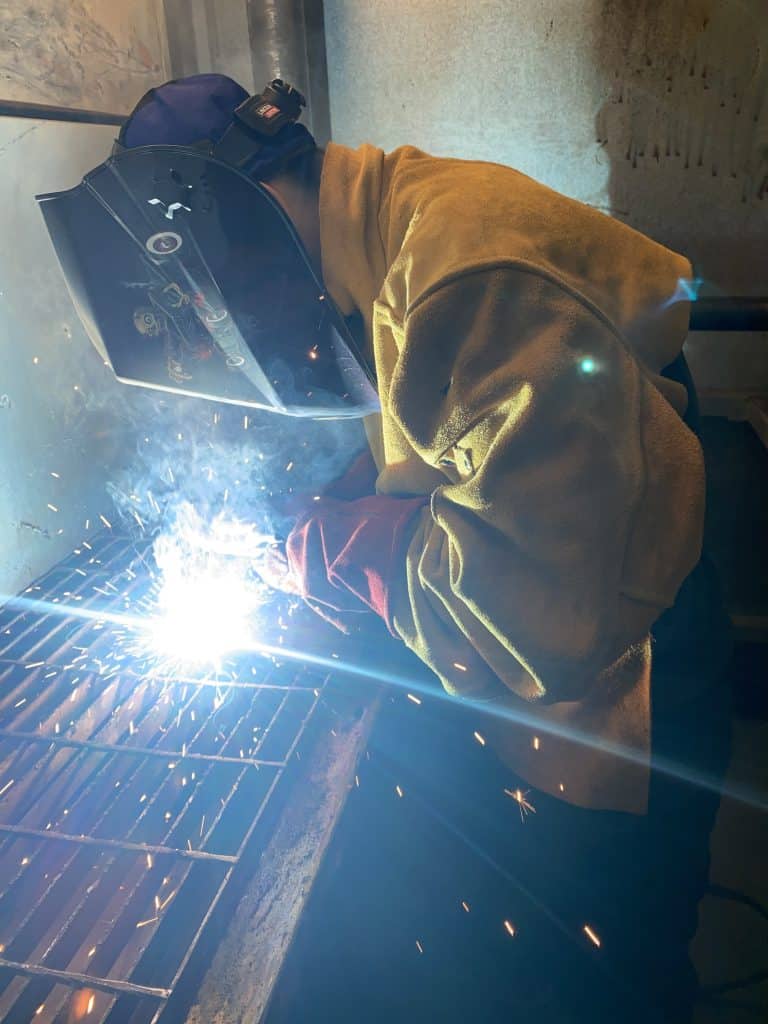 What surprised you about your trade?
How accepted I felt by my mentors and coworkers.
What do you find frustrating about your job/trade?
I want to know everything already!
How did you get into SMART?
My mom is a sheet metal worker herself, and she inspired me.
Tool you can't live without?
Sheet metal hammer and scribe.
Best advice you got as an apprentice?
Ask all the questions you need to.
What do you think about Tradeswomen Build Nations?
It feels good – it shows there's other women in our trade that I can look up to and learn from.
Are you active in trade-related activities such as career fairs, volunteer work or SMART Army events?
Yes, my family is very involved – you'll see us in almost every picture. My union is my family.