North America's Building Trades Unions (NABTU) hosted an event titled "Meeting the Movement" on Thursday, March 30 in Columbus, Ohio. The event, part of NABTU's Opportunity Pipeline series, featured NABTU President Sean McGarvey, SMART Local 24 (northern Ohio) member McKenzie Quinn, representatives from the Ohio governor's office, state politicians from both sides of the aisle, local union workers and more, all talking about one thing: $200 billion worth of megaprojects breaking ground in Ohio.
"Join us in rebuilding America and join us in establishing your place in the middle class," McGarvey said at the event, addressing the union tradespeople of the future. "… We look forward to building this together as a team, as a community for the benefit of all in our country."
As a result of massive investment and new megaprojects from companies like Intel, Honda and more – spurred in part by federal legislation like the Bipartisan Infrastructure Law, the CHIPS and Science Act and the Inflation Reduction Act – the Ohio State Building and Construction Trades Council estimates that more than 115,000 union workers will work full time from 2023 to 2025. That enormous number of jobs opens a huge window of opportunity for SMART sheet metal workers, both current and future members.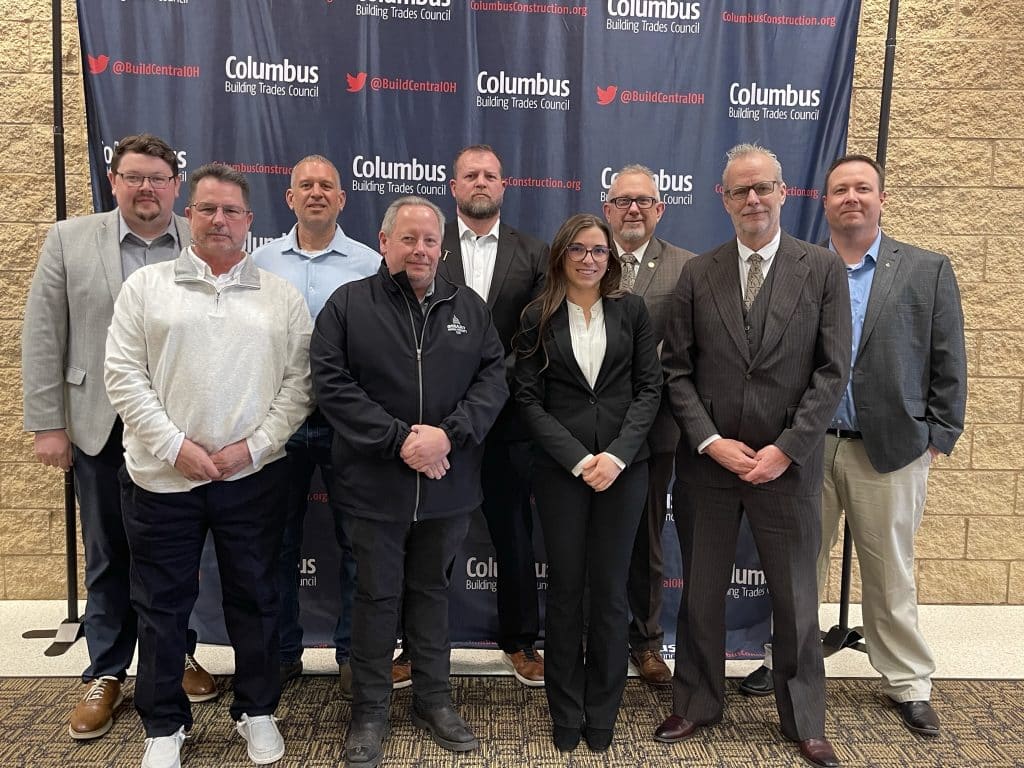 "In Columbus right now, we have a lot of exciting upcoming projects," Local 24 journeyperson Quinn said. "We have chip factories, data centers, electric vehicle battery plants, and this is going to bring hundreds of good-paying jobs in the next few years."
That not only means family-sustaining jobs for Ohio SMART members – it creates a golden opportunity for local unions to recruit, organize and grow their market share.
"We need to do our best to continue recruiting people from every background," Quinn noted. "This opportunity is available to everyone."
Megaprojects, union apprenticeship programs create opportunity for all
Multiple speakers at Thursday's event testified to the power of a union apprenticeship when it comes to lifting workers up, no matter their background or identity. Year after year, the statistics demonstrate that unions reduce economic disparity for women, people of color and other members of historically marginalized communities. By taking advantage of megaprojects and bringing more workers into the unionized trade, SMART locals can do more than fortify their strength – they can create real opportunity for all.
"Joining a union has given me safety and security in my job and safety from discrimination, not only with wages but also gender-based discrimination," Quinn said. "This is a great chance for everybody, including women and minorities, to get into the trades and have a great career."