SM Local 105 (Los Angeles, California) member Claudia Rodriguez first heard about the sheet metal trade from a family friend. Four years later, she says, "I look forward to coming to work every single day." Read her sister story below:
What unique strengths do you bring to your trade?
Teamwork! I compete with myself daily to do my job better. I look forward to coming to work every single day, and that is contagious – even my coworkers get to feel that vibe and look forward to teaching me. It makes our day smoother; plus, I pull my weight.
What do you love to do when you are not at work?
I love to spoil my family and friends with my homemade cooking. If you're around me, I always want to feed you – it's my way of loving.
Goals in the future — any ambitions or changes to your career, growth or education?
I'm soaking in my trade as much as possible. If there's any class available, I'm taking it. If there's any opportunity for growth, I'm taking it. My life revolves around my trade. Two of my daughters followed my footsteps and joined the trade – that speaks for itself.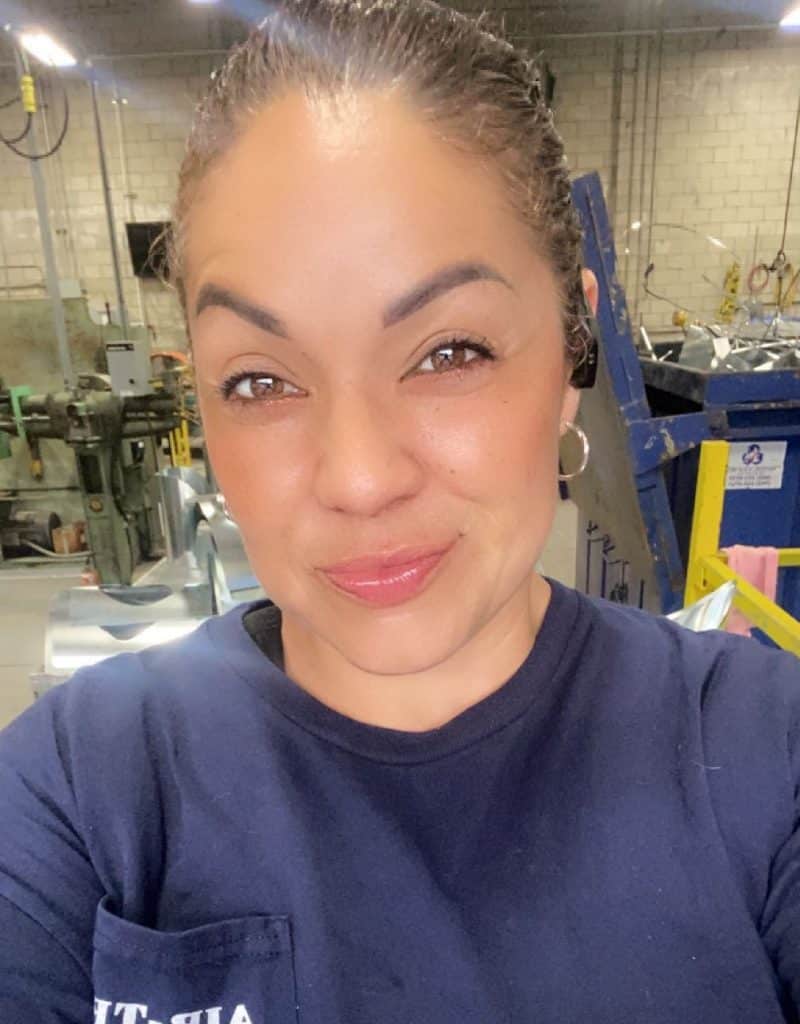 What surprised you about your trade?
The willingness that my mentors have to teach; everything gets broken down step by step.
What do you find frustrating about your job/trade?
I want to move up faster now, but everything's a process. There are some projects that take trial and error to perfect, and I want to do it here and now.
Best advice you got as an apprentice?
Don't be afraid to mess up, because that's when you start messing up. With sheet metal, most of the time we can fix it.
What do you think about Tradeswomen Build Nations?
I love it! I love being able to network with other women and/or people that are minorities, it's like a little safe haven.
Are you active in trade-related activities such as career fairs, volunteer work or SMART Army events?
Yes, for the most part my daughters and I attend every event. We've shown up to the women's conference on our own – it's the best feeling, being around other women in the trades and hearing their stories, so we've come out of pocket to stay involved; that's how important this is to us.