Local 105 apprentice Perla Soto has only been a union sheet metal worker for one year – but already, she says, she's looking to bring more women into the trades so they can access the benefits of union membership. Read more in her Sister Story:
What unique strengths do you bring to your trade?
Problem solving. I can find quick solutions and I'm easy-going for the most part, so my collaboration helps create a smoother work environment.
What do you love to do when you are not at work?
I love my alone time.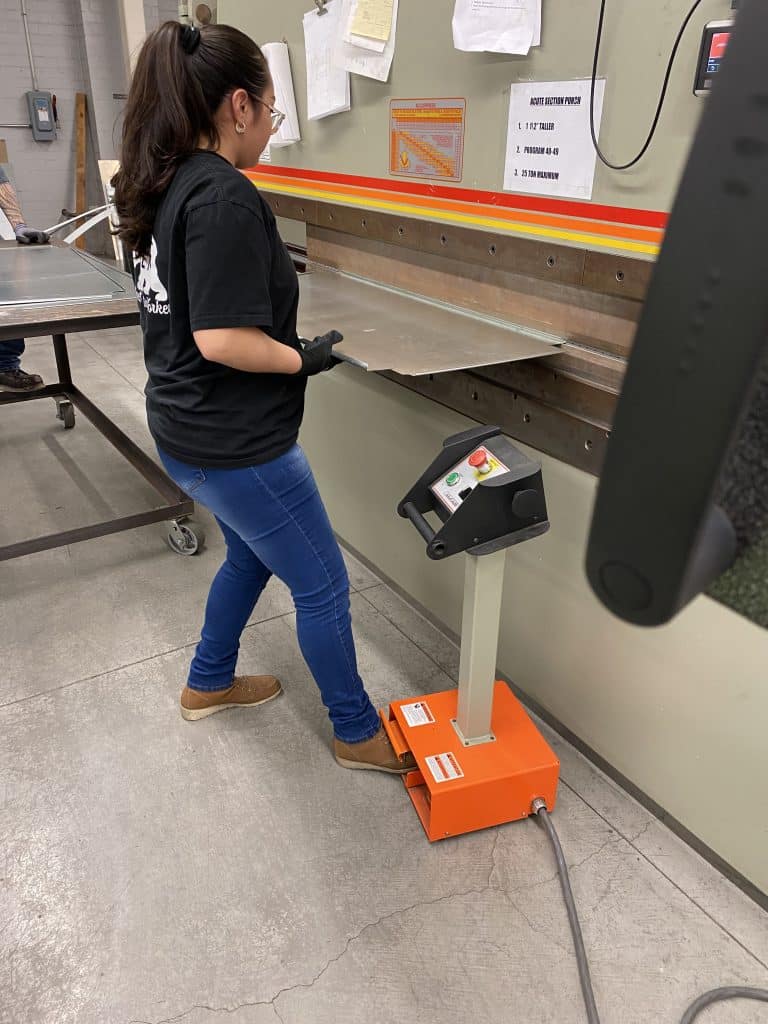 Goals in the future — any ambitions or changes to your career, growth or education?
I just started my career – I'm trying to see how I can bring other women in to benefit from our local union, and I'm taking classes to move up.
What surprised you about your trade?
How caring everyone is.
What do you find frustrating about your job/trade?
All the sheet metal terminology is new, so just learning it will put me in a better spot.
How did you get into SMART?
My mother – I admire her hard work.
Tool you can't live without?
I love taking notes, so I have to say my notepad.
Best advice you got as an apprentice?
"Everything is possible – you'll be able to master this, too."
What do you think about Tradeswomen Build Nations?
Everyone there inspires me, and I love the fact that we can network with our tradespeople or women from other trades. We all have our stories.
Are you active in trade-related activities such as career fairs, volunteer work or SMART Army events?
Yes, I love to attend and be heard