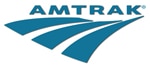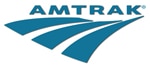 The U.S. Senate has confirmed Christopher R. Beall and Yvonne Brathwaite Burke as new members of the Amtrak Board of Directors for five-year terms.
Beall, of Oklahoma, is a partner at Highstar Capital, an infrastructure investment firm specializing in the transportation, environmental services and energy sectors. Previously, Beall was chief financial officer for Aslan Group, and an associate with a natural resources division of Lehman Brothers. He earned an undergraduate  degree in mechanical engineering from Oklahoma State University and a master's in business administration from Harvard.
Burke, of California, a former member of the U.S. House of Representatives and the California Assembly, currently is a member of the California Transportation Commission. She previously served on the Los Angeles County Board of Supervisors while a partner at the law firm of Jones Day. Burke earned an undergraduate degree from the University of California, Los Angeles, and a law degree from the University of Southern California School of Law.
Other members of the Amtrak board include Chairman Thomas C. Carper, Vice Chairperson Nancy A. Naples, Transportation Secretary Ray LaHood, Amtrak CEO Joseph Boardman, Anthony R. Coscia, Bert Di Clemente, and former BNSF Vice President Jeffrey Moreland.