GENERAL PRESIDENT MICHAEL COLEMAN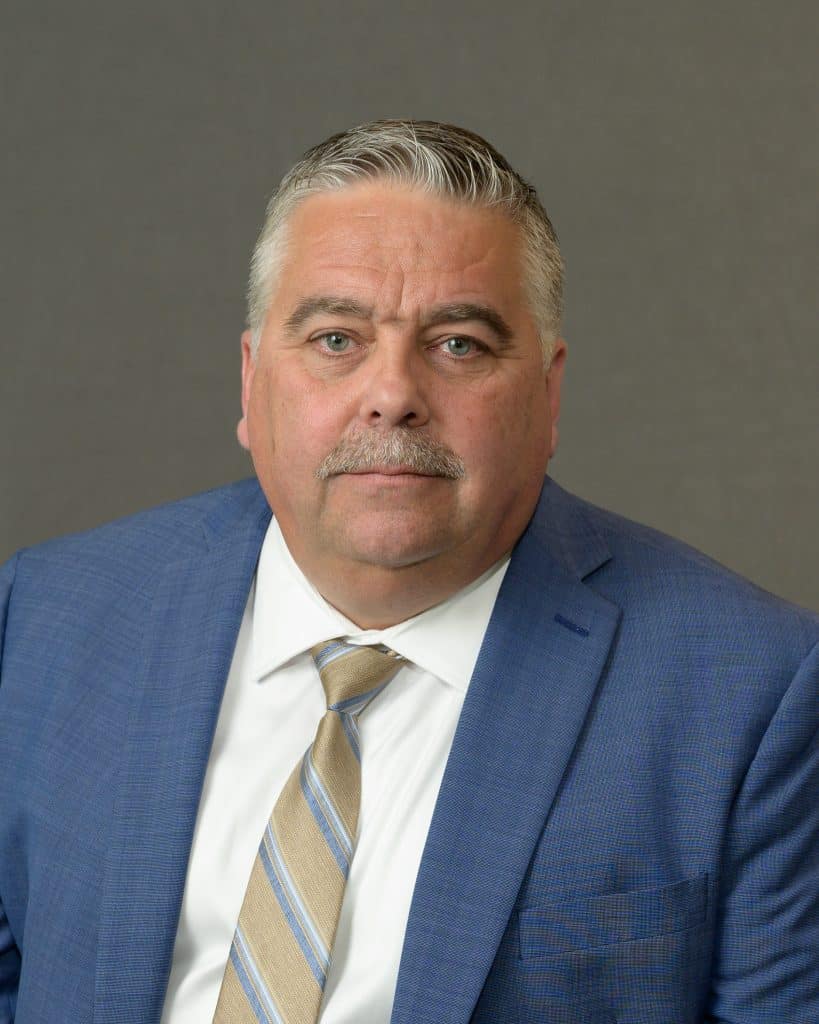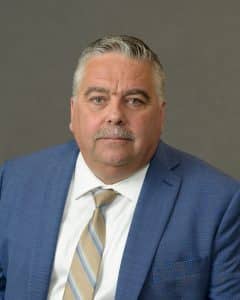 Michael Coleman assumed the position of SMART General President on June 1, 2023, having been elected by the SMART General Executive Council following the retirement of former SMART General President Joseph Sellers. In all, Coleman has more than 20 years of dedicated leadership at the local and international level. He played a crucial role during SMART's second-ever General Convention in 2019, serving as secretary of the Constitution Committee and shepherding through 114 proposed amendments – helping to facilitate the democratic process of our union and positioning SMART for future success.
Coleman began his career as a SMART sheet metal worker in 1985, when he joined what was then Local 65 in Cleveland, Ohio (Local 65 merged with Local 33 soon after). After graduating into journeyperson status and honing his craft for several years, he ran for election as a member of the local's executive board. From there, he became business representative, then Local 33 president and business manager in 2012.
At Local 33, Coleman cultivated a reputation for pursuing innovative strategies in order to organize more members, effectively structure benefit and pension plans, provide greater flexibility to members and more. He worked tirelessly to boost the local's profile throughout northern Ohio and West Virginia and demonstrated a willingness to think outside the box in taking on the challenges our union faces.
Seven years later, upon the request of the SMART General Executive Council, Coleman moved to Washington, DC to work as SMART's director of business and management relations. Shortly after that, General President Sellers asked Coleman to become assistant to the general president, a position in which he served until May 31, 2023.
GENERAL SECRETARY-TREASURER JOSEPH POWELL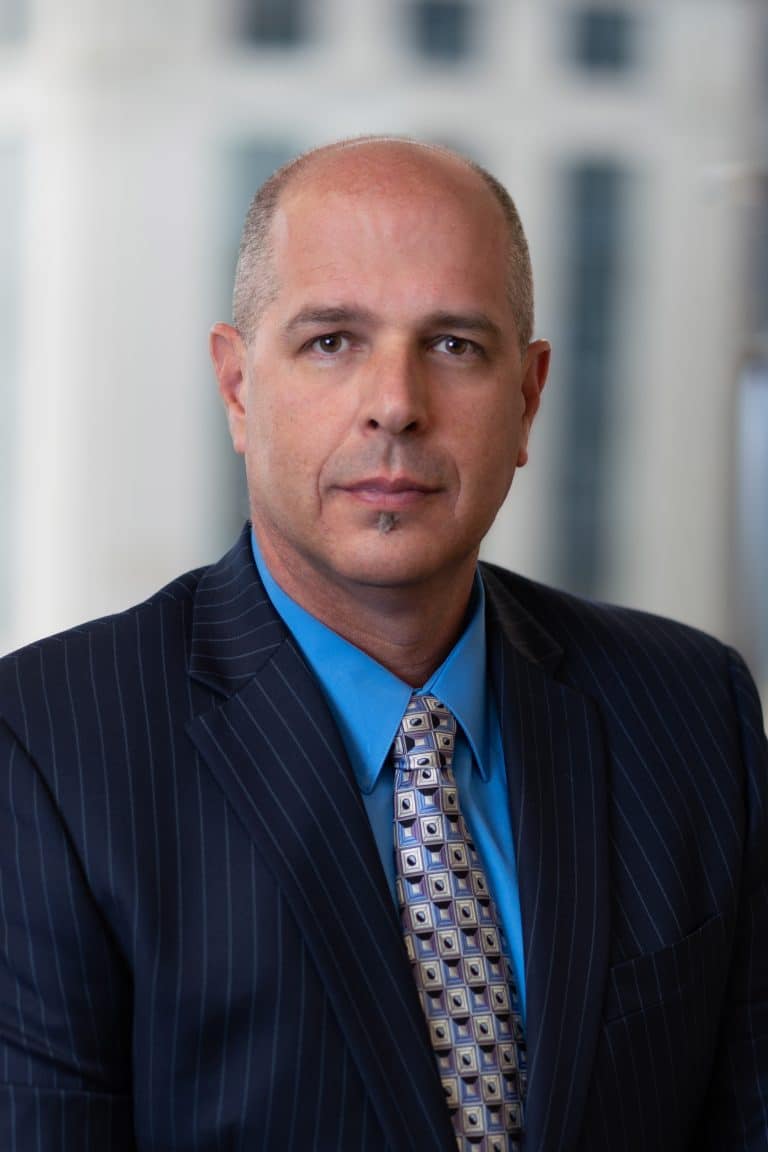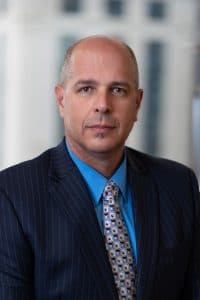 Joseph Powell began his career in the sheet metal industry in 1988 with his entrance into the four-year apprenticeship program in Sheet Metal Workers' Local 206 in San Diego, Calif.
He worked for University Mechanical and attended classes in the evenings, a dedication to advancement through education he has remained true to throughout his career. In 1992, he turned out as a journeyperson and worked as a foreman with University Mechanical until 2000. Along with his responsibilities as a foreman, he was also an instructor with the JATC.
Powell began his union political service in 1994, when he was elected conductor, a position he held until 1997. He was a trustee from 1997 until Jun, 2000. In 2004, after serving as business representative for four years, he became the business manager/financial secretary treasurer of Local 206. In 2012, he was appointed 9th general vice president on the international's General Executive Council. In January 2015, he became assistant to the general president. Powell was elected to the position of general secretary-treasurer on August 14, 2019, at the 2nd SMART General Convention.
He has served in numerous capacities with Local 206 affiliates. He was a trustee for the Sheet Metal Workers' Trust Fund, chairman of the San Diego Joint Apprenticeship Training Committee (JATC), executive board member for the AFL-CIO Central Labor Council, co-chairman for Local 206's 401(a) plan, and president of the San Diego Building and Construction Trades Council. In addition to his four-year apprenticeship schooling, Powell completed ITI Advanced Instructors Training Programs and attended the National Labor College at the George Meany Center, receiving a bachelor's degree in Labor Education in 2006.
He has played a key role in leading and directing SMART's grassroots member engagement programs, including the SMART Army and its organizing initiatives in the sheet metal industry.
JEREMY R. FERGUSON, PRESIDENT — TRANSPORTATION DIVISION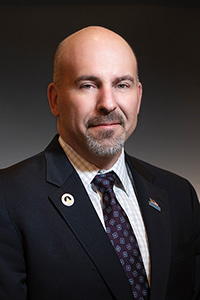 Jeremy Ferguson, a member of TD Local 313 in Grand Rapids, Mich., was elected Sunday, August 11, 2019, at the Second SMART Transportation Division Convention.
After serving in the U.S. Army and attending college, he started railroading in 1994 as a conductor on CSX in Grand Rapids, Mich. He was promoted to engineer in 1995.
Ferguson was elected local legislative representative in 1995; local chairperson in 1996, and secretary of the CSX/B&O General Committee, GO 049, in Jacksonville, Fla., in 2007. He was elected second vice general chairperson in 2008 and first vice general chairperson in 2011. At the first SMART Transportation Division Convention in 2014, Ferguson was elected to the position of vice president.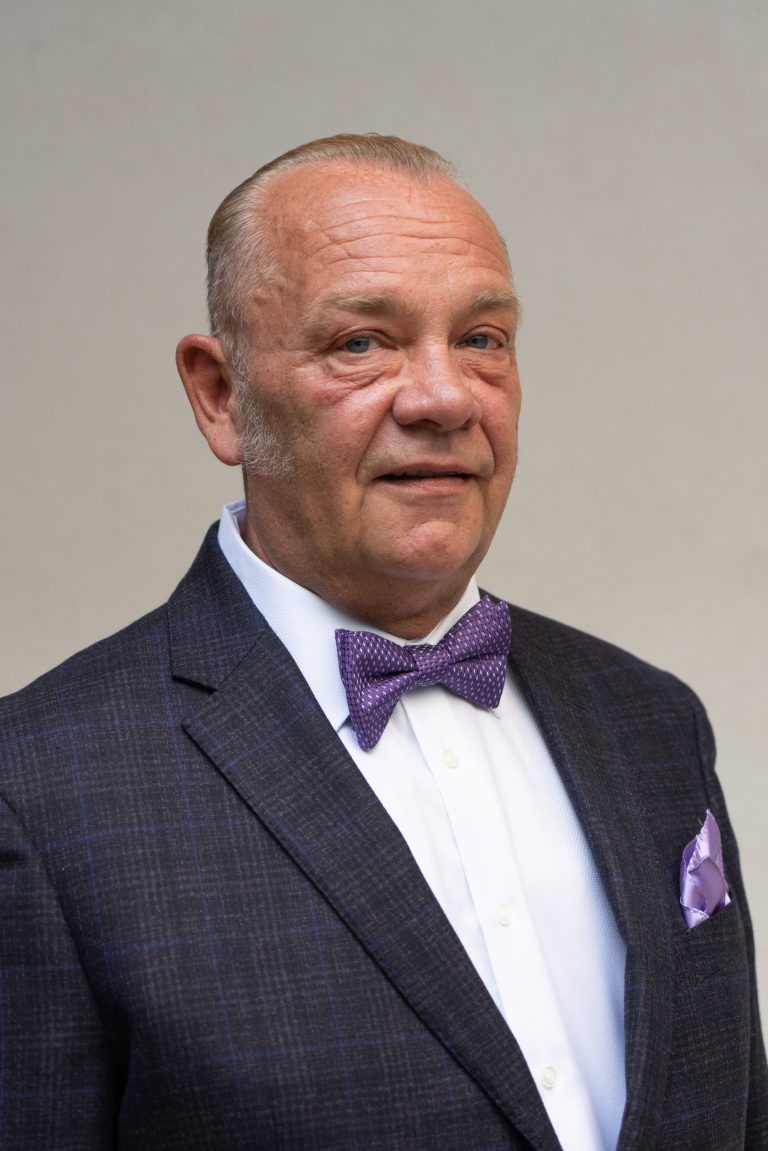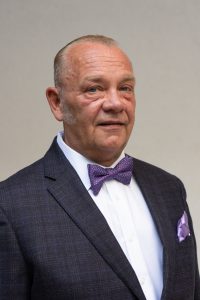 Derek Evans, business manager and financial secretary-treasurer of Local 540, South Central Ontario, Canada, was originally appointed by the General Executive Council to serve as 11th general vice president. His career spans a 27-year period, beginning with his admission as a production worker on July 1, 1983. He became a steward in his shop shortly thereafter. In 1989, he was elected warden and has served in his current position since 1991, having been elected in six successive elections. Evans has also held the position of vice president of the Ontario Sheet Metal Workers and Roofers Conference since 1991.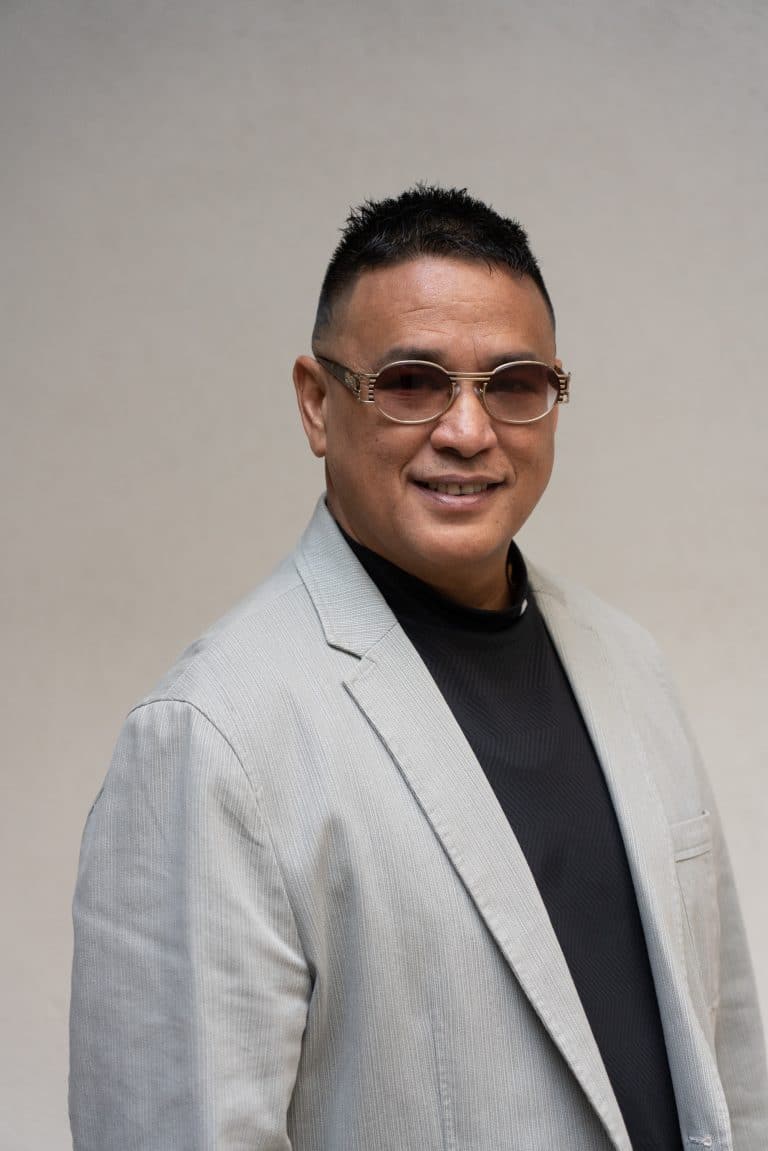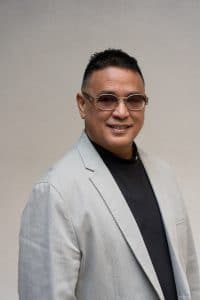 A graduate of Ohio State University, Arthur Tolentino commenced his career in the sheet metal industry as an apprentice with Au's Plumbing in 1986. From 1992 through 1997, he served as an instructor for the Hawaii Joint Apprenticeship Committee for the Sheet Metal Industry. He was appointed shop steward in 1994 and served through 2002, when he became a Local 293 organizer. He served as a labor representative on the Hawaii Joint Apprenticeship Committee, beginning in March 2000, and became Local 293 business representative/president in January 2003, along with becoming a labor trustee for the Hawaii Sheet Metal Workers' Trust Fund. A member of the Hawaii Building & Construction Trades Council since his election as Local 293 business manager in 2007, Tolentino became building and construction trades treasurer in 2009. In 2010, he began serving as a commissioner on the city and county of Honolulu's Planning Commission. Prior to his appointment as SMART's then-10th general vice president, he served as a trustee on the National Energy Management Institute Committee (NEMIC).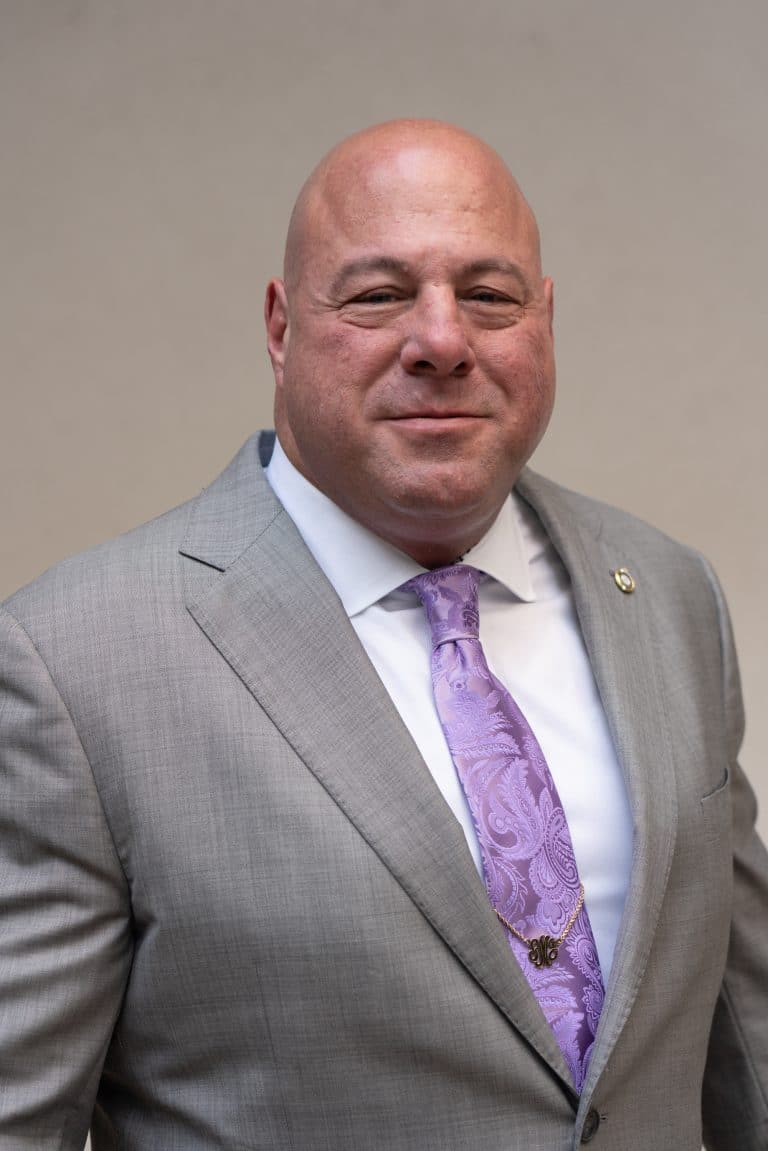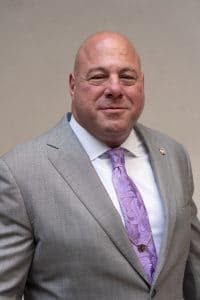 Gary Masino represents over 4,000 sheet metal workers as the president and business manager of SMART SM Local 19.
A third-generation sheet metal worker with 35 years' experience in the industry, Masino served as an organizer and business representative for the union before being elected president and business manager in 2011. He is the current president of the Pennsylvania State Council of Sheet Metal Workers, president of the Mechanical Trades District Council of the Delaware Valley, and vice president of the New Jersey State Council of Sheet Metal Workers. He also serves as an executive board member of the Pennsylvania State Building Trades and the Pennsylvania AFL-CIO.
His leadership and industry expertise led former Mayor Michael Nutter to appoint him to the Philadelphia Department of Licensing and Inspection's Board of Appeals in 2012, as well as the city's Zoning Board in 2014. In 2015, Gov. Tom Wolf appointed Masino to his Transition Committee for Labor and Industry, and recently appointed him as a commissioner of the Delaware River Port Authority Board to lend his expertise in revitalizing the city's historical ports.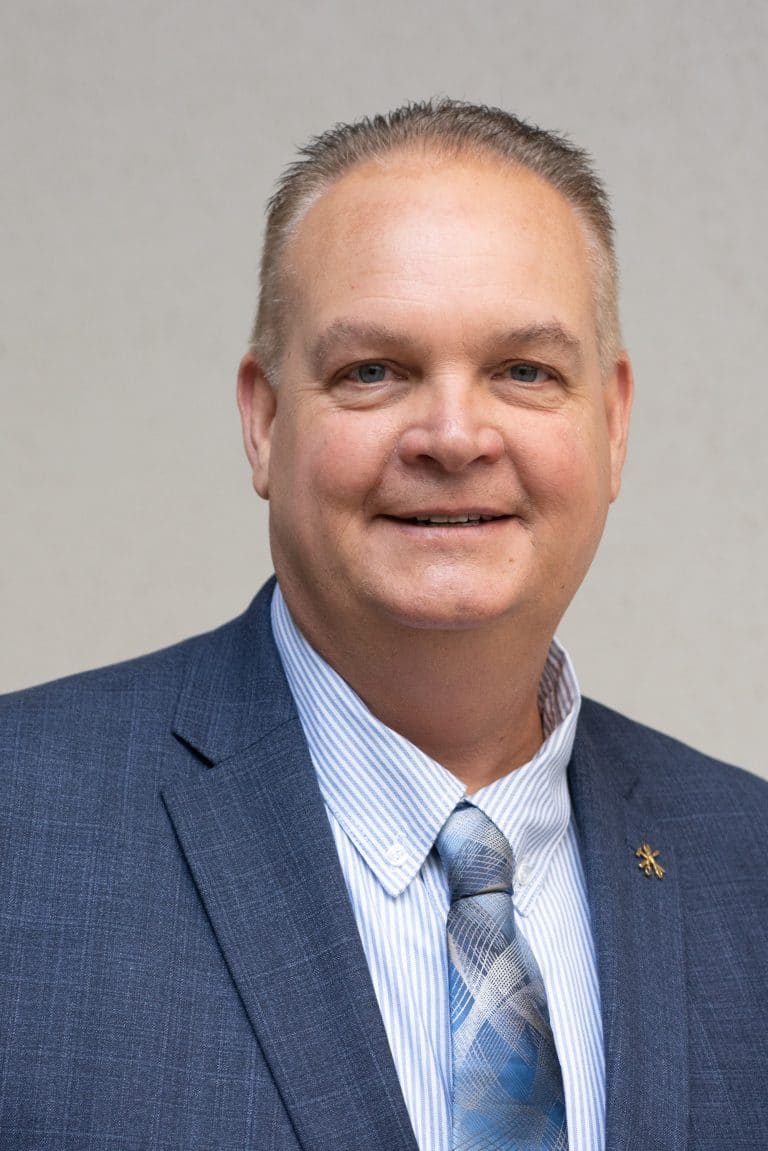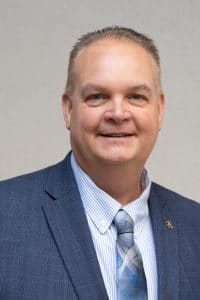 Rick Werner has been in the sheet metal industry since 1984. He began his SM Local 104 apprenticeship program in the spring of 1985 and completed his service in January 1990. He became a business representative on January 1, 2000, and assumed his present position of president/business manager in 2015. During his long sheet metal career, Werner served as trustee and executive board member for his home local before becoming a business representative in 2000. In May 2006, he became the assistant to Local 104 President/Business Manager Bruce Word and served as Local 104 District 1 (San Francisco/Bay Area) assistant business manager. He took over as president/business manager of Local 104 upon Word's retirement and currently serves as president of the Sheet Metal Western States Council.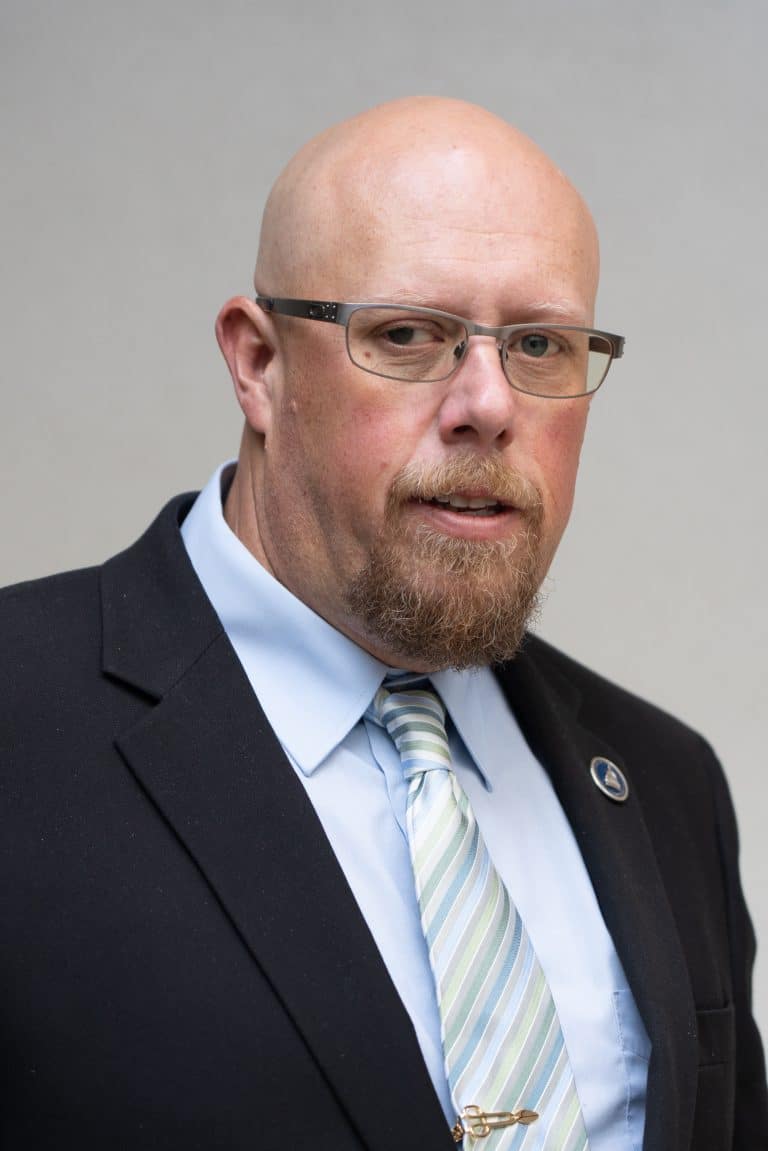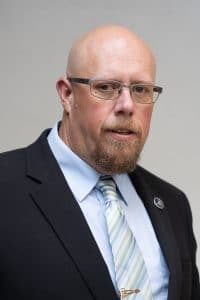 Chris Griffey began his career in sheet metal after graduating from Jefferson County High School in Danbridge, Tenn. He entered into the Local 5 (Eastern TN/North Carolina) apprenticeship program in 1993. After serving a four-year apprenticeship, he worked in the sheet metal industry as a journeyperson, foreman, general foreman and job steward for a number of signatory companies. In addition, Griffey served on the Local 5 Executive Board from 2002–2005 and as an organizer and apprentice instructor until 2008, when he became president/business manager and financial secretary-treasurer of his home local.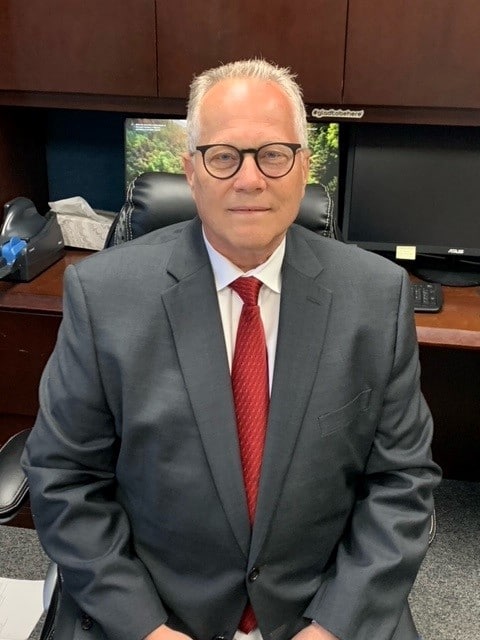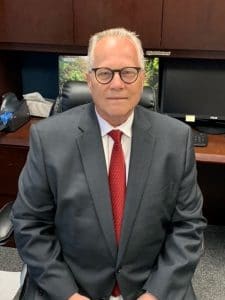 Southwest Gulf Coast Regional Council of Sheet Metal Workers President Bill Kenyon was appointed by the SMART General Executive Council on February 1, 2021.
Kenyon began his career doing a six-month pre-apprenticeship, prior to serving a four-year apprenticeship at SMART Sheet Metal Local 54 in Houston, Texas. In a harbinger of things to come, he was awarded the outstanding apprentice award when he completed the program in 1996.
At the start of his journey in the trade, he was employed by various contractors, starting at an HVAC shop, then working at a spiral pipe shop, then finally moving to a heavy industrial shop where he continued working as a journeyperson.
In 2000, Local 54 was accepting applications for an organizing/marketing representative, so Kenyon applied and was appointed to the position. He served the local as an organizer for the next nine years.In June 2009, Brother Kenyon was elected by the Local 54 membership to the position of business representative. While in that position, he also served on the Harris County AFL-CIO Executive Board from 2012 to 2019. In 2012, he was elected to serve as Local 54's business manager/financial secretary treasurer and continued in that position until 2018. During that time, he was elected president of the Southwest District Council, where he served until the formation of the Southwest Gulf Coast Regional Council in 2016.
He continues to serve as a trustee on the Sheet Metal Workers National Health Fund and for the SMART International Training Institute.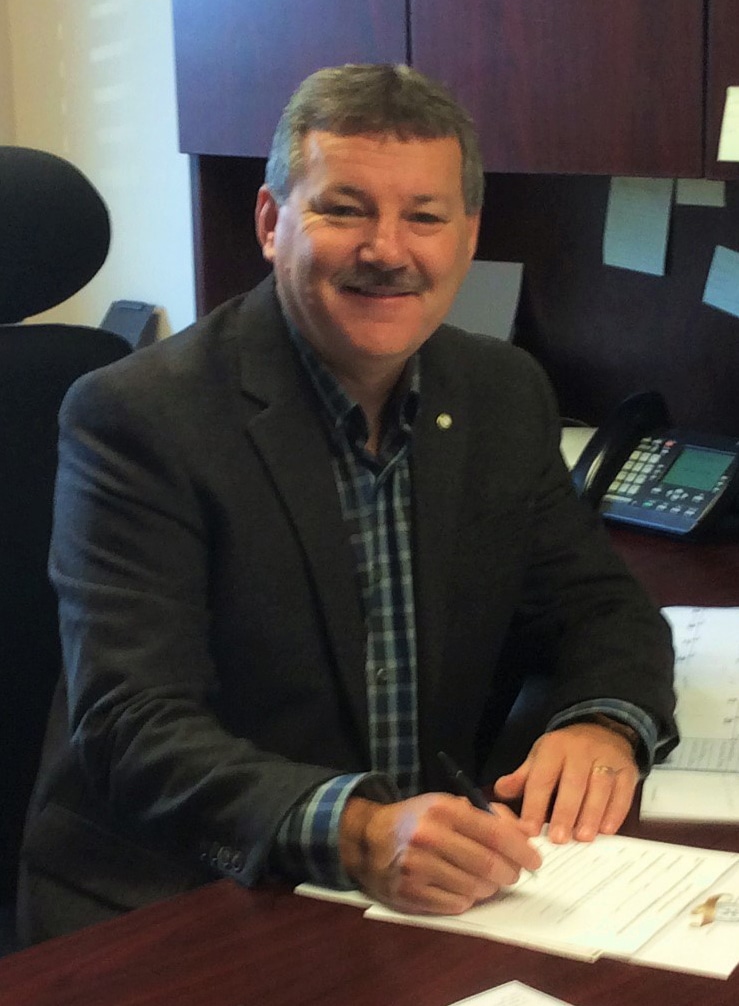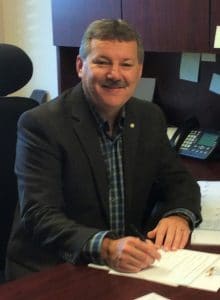 Jack Wall began his career with Local 56 Cape Breton, Nova Scotia in 1986.  He started as the Recording Secretary from 1990 to 2005 when he left that office to become business manager, a position he continues to hold to this day. Along the way he sat on the Board of Directors of the Nova Scotia Construction Sector Council from 2006 to the present day. He has been on the executive board of the Canadian Council of Sheet Metal Workers and Roofers since 2008 and last year became the President. He sits as a Committee Member on the Nova Scotia Apprenticeship Board, a position he has held for the last 16 years. He is also President of the Cape Breton Building Trades Unions, which he held since 2012 and sits as a Trustee to Local Union & Council Pension Fund. He also serves as a board member of the Nova Scotia Labour Board, listening to Hearings since 2019.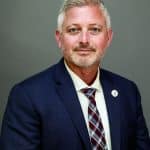 John Daniel has steadfastly served SMART members for more than 30 years. Since entering the industry in 1991, John has been a sheet metal fabricator and installer, an instructor, organizer, business representative, financial secretary-treasurer and most recently the president/business manager for Local 265. John's career path has provided him with a well-rounded perspective of the sheet metal industry and the challenges facing the unionized sector. Having an open mind and being an active listener, leveraging assets both financial and relational, employing technology to not only capture more work opportunities but to attract the next generation of trades men and women — these are only a few of John's priorities. John is a trustee on both local and national plans, and he received his bachelor's degree in labor studies from the National Labor College.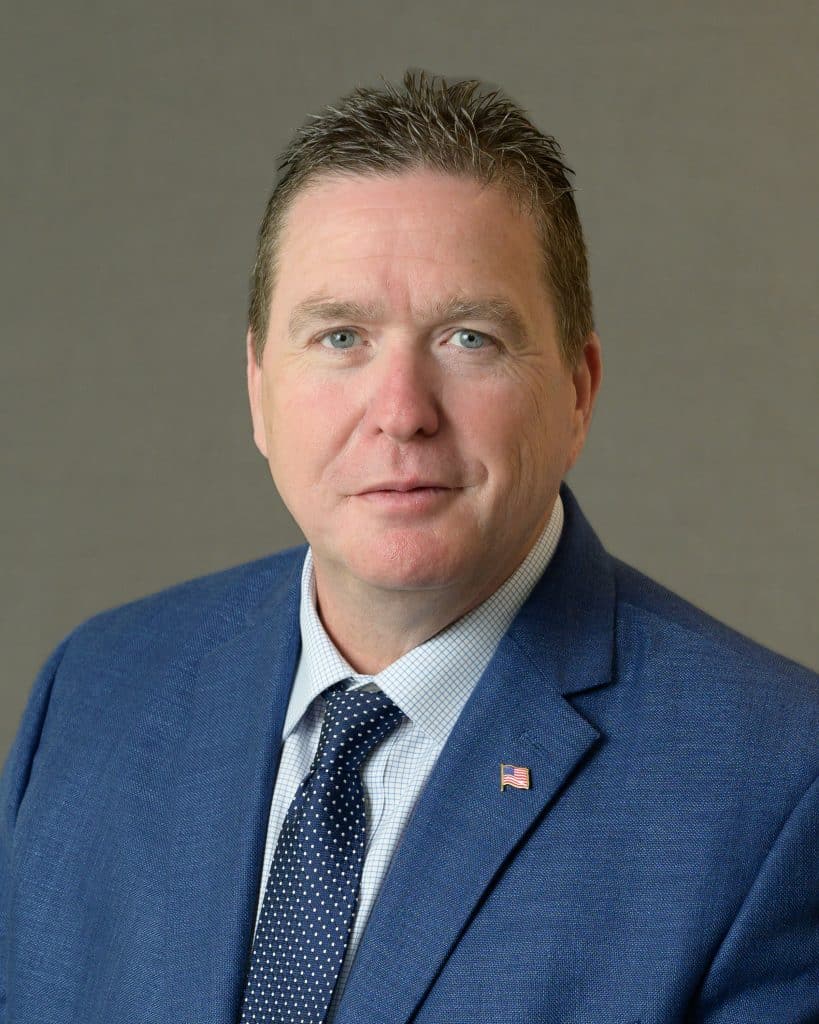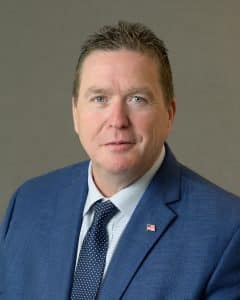 Robert Butler has dedicated his entire career to SMART, starting with SM Local 17 in Boston. After entering the apprenticeship program at the Local 17 JATC in Dorchester, Mass. in 1986 and graduating into journeyperson status in 1991, Butler became a trustee of the Local 17 General Fund in 1997, and then was elected to the Local 17 Executive Board in 1999. Butler successfully ran for the positions of Local 17 JATC trustee and Local 17 business agent in 2000 and 2002, respectively; after serving as a business agent for 10 years, he was elected Local 17 business manager and vice president of the Massachusetts AFL-CIO in 2012. Butler became a NEMIC trustee in 2017, and in 2020 he was elected as president of the Metro Association of Presidents. Since 2021, he has served as the president of the SMART Northeast Regional Council.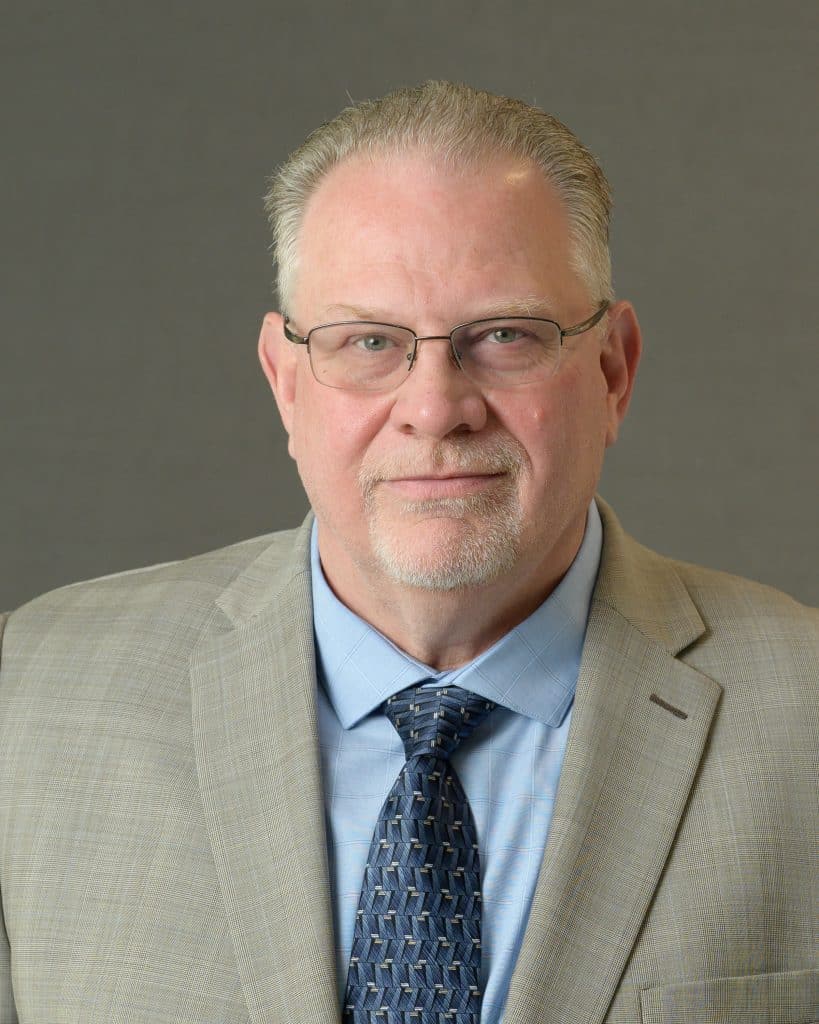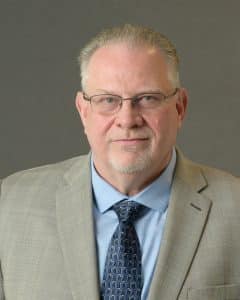 Tim Miller started his apprenticeship in 1985 with SM Local 65, which merged as part of Local 33 in 1988, and became a journeyperson in 1989. He was elected Local 33 business agent in the Cleveland District in 2003 and Local 33 business manager/president in 2019. He currently serves as chairman of the Local Pension and Annuity Funds, co-chairman of the ICB, recording secretary-treasurer of the Great Lakes State Council, and was appointed by Ohio Governor DeWine to Serve Ohio – the state's Commission on Service and Volunteerism created to empower local communities to mobilize AmeriCorps members and volunteer resources for the purpose of building a stronger Ohio – in 2019.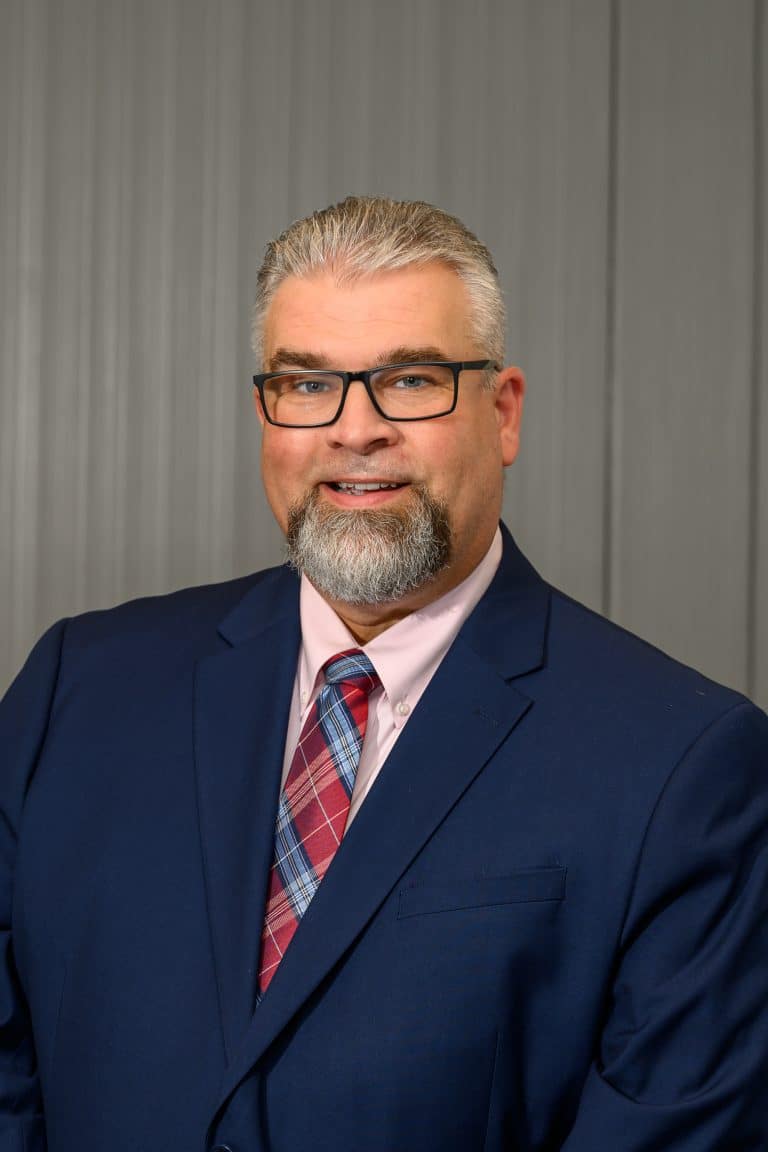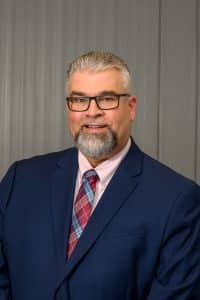 Ray D. Reasons II was appointed SMART 11th General Vice President on August 1, 2023, following the retirement of Tim Carter.  
Reasons began his career as an apprentice with Local 36 (St. Louis, Mo.) in 1994 and was initiated as a journeyperson in January of 2000. Throughout his career, Ray has held various positions in the field and ran a sheet metal shop. During those years, he was also appointed to serve as a trustee of the general fund, a trustee of the JATC, as well as trustee of the local's Health & Welfare, Pension, 401k and Vacation funds.  
Starting in 2006, Ray was elected to three consecutive terms as recording secretary for the executive board, and in 2015 he successfully ran for business representative. In 2018, he was elected president and business manager, and he serves as chairman of the JATC and all benefit funds of Local 36.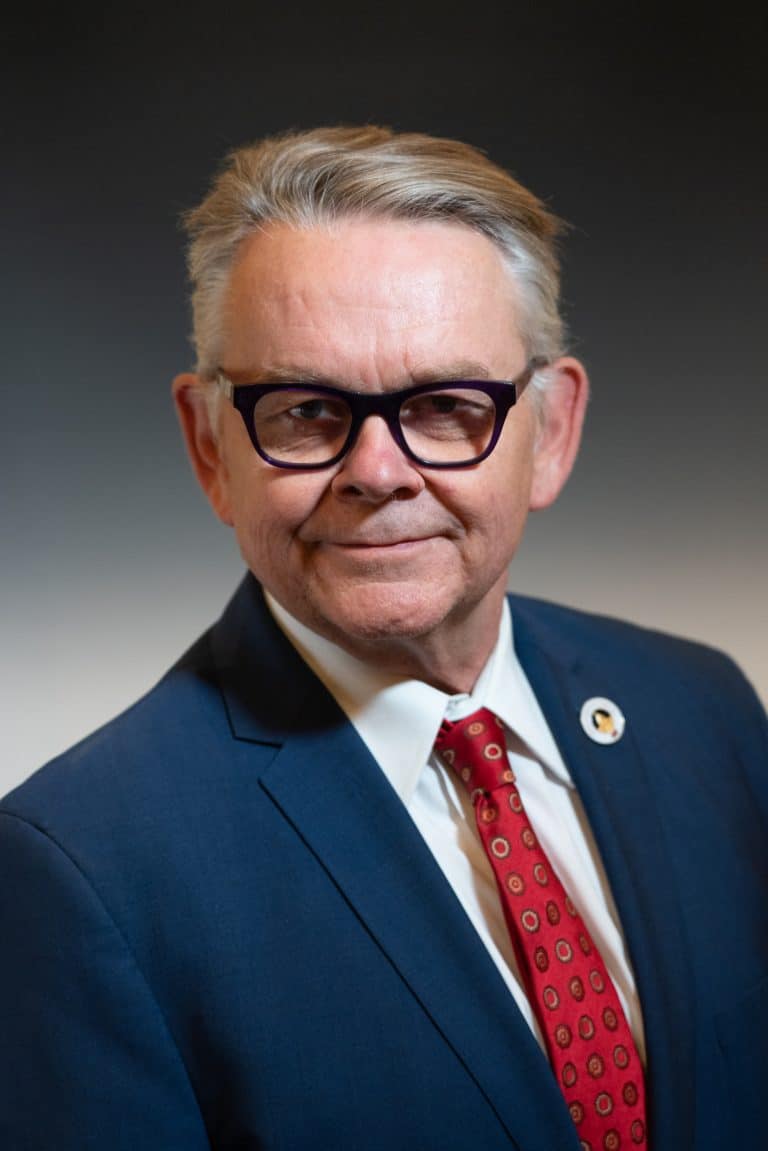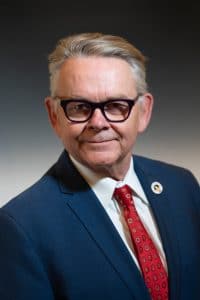 Gregory Hynes is a fifth-generation railroader who hired out with Atchison, Topeka & Santa Fe Railway in Los Angeles, Calif., in 1995. He transferred to Phoenix, Ariz., in 1997. Hynes was elected legislative representative of Local 1081 at Glendale, Ariz., in 2003. He was elected Arizona assistant state legislative director in 2004, was elevated to Arizona State Legislative Director in 2009, and was re-elected to that office in 2011.
Hynes was appointed chairperson of the Rail Safety Task Force in 2009, until being elected TD alternate national legislative director at the First Transportation Division Convention in 2014. He has also served on the TD Transportation Safety Team. He was elected national legislative director August 11, 2019.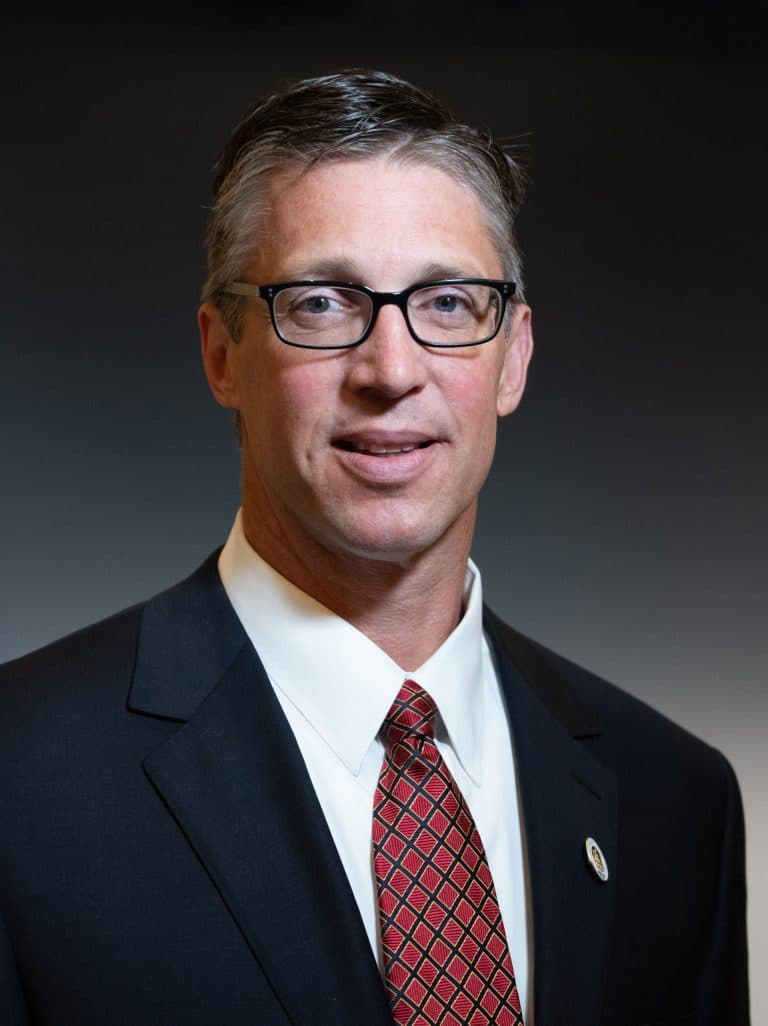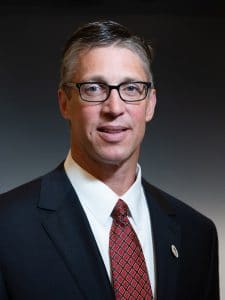 A member of Local 202 in Denver, Brent Leonard started railroading in 1997 on Union Pacific as a conductor/switchman. He was promoted to engineer in 1998. He was elected local chairperson in 2001; vice general chairperson of his general committee, GO 953, in 2003; senior vice general chairperson in 2007 and general chairperson in 2011. He was elevated to vice president in 2018 and elected by acclamation August 11, 2019. As vice president and general chairperson, Leonard has been assigned to the federal Rail Safety Advisory Committee and the 2017 National Wage & Rules Coordinated Bargaining Team.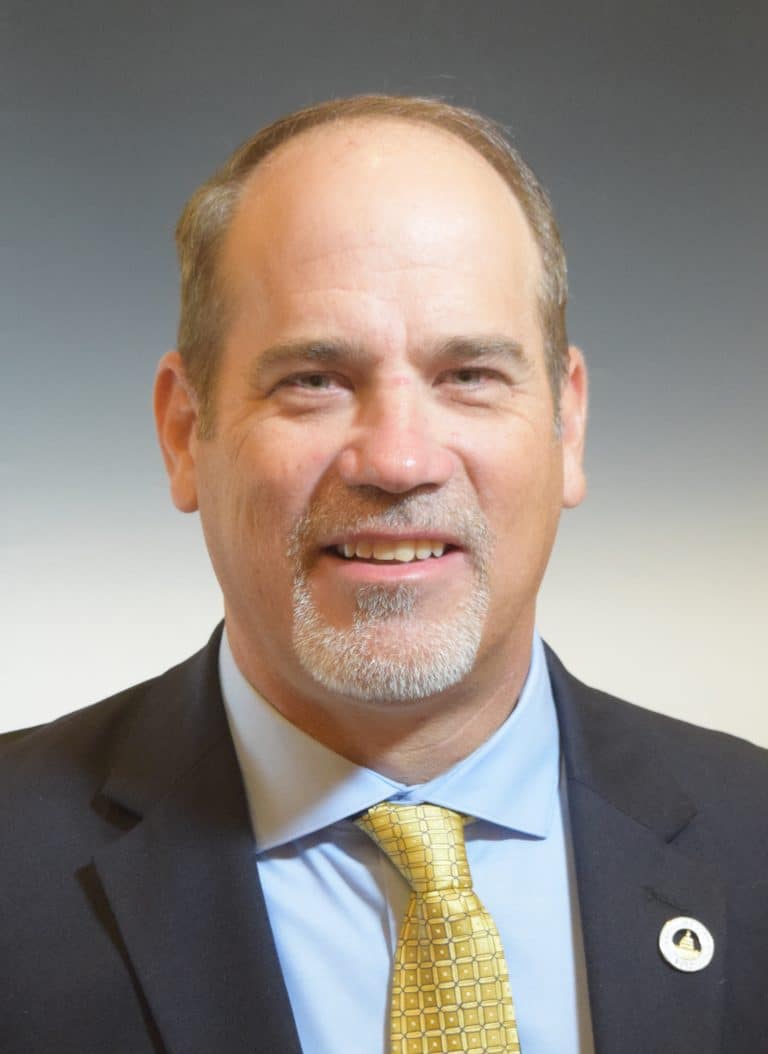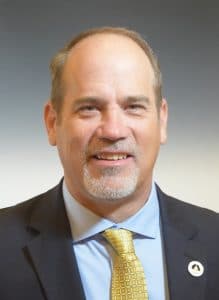 Chadrick Adams began his railroad career in 1997 with BNSF. He was promoted to engineer in 2002.A member of Local 331 in Temple, Texas, Adams became interested in becoming a union officer early in his career. He has served as a vice president in his local as well as local chairman, delegate and secretary/treasurer. Adams was elected as general chairperson of General Committee GO 393 in 2011. In 2013, he became alternate to the executive board and was further elevated to alternate vice president. In 2014, Adams was elected by delegates to the position of alternate vice president. He was elected vice president by acclamation August 11, 2019.
Alvy Hughes was born in 1972. Hughes attended Chowan College and served in the Army National Guard from 1990 to 1998. He began his transportation career with Charlotte Transit in 1995.
As a member of Local 1596 at Charlotte, N.C., Hughes has served as local vice president, secretary of General Committee of Adjustment GO TMM and general chairperson of General Committee of Adjustment GO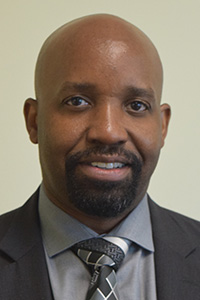 TMM. He has also served as vice chairperson of the Association of General Chairpersons — District 3. He was elevated to the Board of Appeals in 2009.
On Oct. 1, 2014, he was elevated to the office of Transportation Division alternate vice president – bus – East by the Transportation Division Board of Directors.
He was elected to the office of vice president – bus at the Second SMART Transportation Division Convention in Las Vegas on August 11, 2019.
Hughes and his wife, Lisa, reside in Charlotte, N.C., with their three children and one grandchild.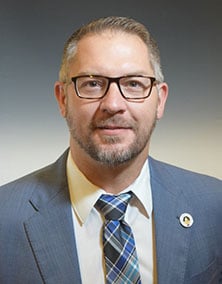 Jamie C. Modesitt, a member of Local 298 at Garrett, Indiana, was born July 1, 1974. He attended Ball State University in Muncie, Indiana, before beginning his railroad career with CSX Transportation on June 12, 2000. He holds the craft of conductor and engineer.
After having held a number of local offices, Modesitt was elected local chairperson of Local 298 in 2006 and was re-elected by acclamation to that position in 2011 where he was responsible for serving approximately 200 members. In 2011, Modesitt was elected secretary of CSXT/B&O General Committee GO 049 and was later elected by acclamation to a full-time position as 2nd Vice General Chairperson in 2012. He was later elected by acclamation to 1st vice general chairperson in 2014. Modesitt was elected general chairperson by acclamation in January 2018 and in January 2019 during the GO 049 Reconvening Meeting.
Modesitt served as delegate for Local 298 and attended UTU Conventions in 2007, 2011 and the First SMART TD and General Conventions in 2014. He was selected by the Board of Directors to serve as the chairperson of the 2014 SMART TD Constitution Committee. In addition, Modesitt was appointed an alternate member to the TD Executive Board by the Board of Directors on April 4, 2017, and was elevated to the Executive Board in January 2018.
Modesitt has served as general chairperson on one of the largest rail general committees in the country representing thousands of members consisting of conductors, trainmen, yardmen, passenger conductors, passenger assistant conductors, hostlers, engineer trainees, engineers, trackmen, signalmen, carmen, machinists and locomotive electricians. His GO 049 represents members on CSXT Railroad working on the north Mid-Atlantic district (former B&O and Conrail), Buffalo & Pittsburgh Railroad (Genesee & Wyoming), Rochester & Southern Railroad (G&W), Marquette Railroad (G&W), Central Maine & Quebec Railroad, Grand Elk Railroad (Watco), Bombardier Transportation (MARC Service) and Herzog Transit Services Inc. (HTSI).
Modesitt is considered an expert when it comes to Railway Labor Act (RLA) arbitration with experience in well over a thousand cases consisting of discipline cases and agreement rules and has presented local chairperson workshops at the SMART TD Regional Meetings since 2015.
Modesitt was elected to the position of vice president by acclamation at the Second SMART Transportation Division Convention, Aug. 11, 2019.
He and his wife, Janelle, reside in Jacksonville, Florida.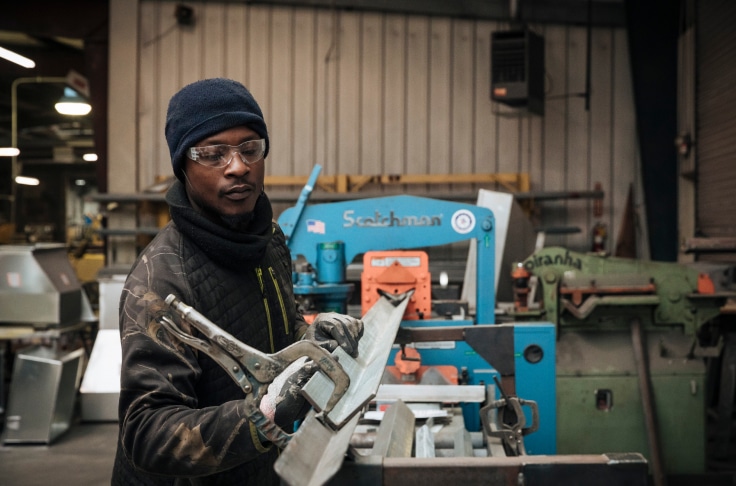 Become a SMART Member
Take the next step on your journey towards a rewarding career. Learn how you can become a SMART member.
Member Voices
Hear about the Union directly from SMART Union members themselves.
Meet Carol Jones
Longtime Amtrak conductor Carol Jones — who is also a local chairperson with SMART-TD Local 1361 out of New Haven, Conn. — shares her story of coming up in the transportation industry and working as a pioneering woman in the passenger rail sector.