Community Benefit Agreements, sometimes known as Project Labor Agreements, have been used for generations. They are collective bargaining agreements between building trade unions and contractors or the owner or developer of a property that is under construction or being redeveloped.
These agreements govern terms and conditions of employment for all craft workers — union and nonunion — on a construction project. They protect taxpayers by eliminating costly delays due to labor conflicts or shortages of skilled workers. They also help provide not only jobs, but new opportunity through access to career training in any one of the union construction trades.
Community Benefit Agreements can be tailored to the community's needs, the size and type of the proposed development and the end user's expectations.
News: New Executive Order on Project Labor Agreements will Benefit 200,000 Construction Workers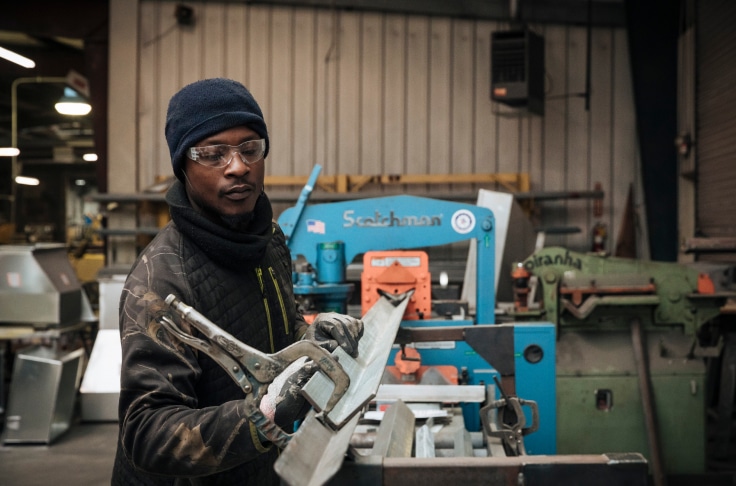 Become a SMART Member
Take the next step on your journey towards a rewarding career. Learn how you can become a SMART member.
Member Voices
Hear about the union directly from SMART members themselves.
Member Stories: Meet Carol Jones
Longtime Amtrak conductor Carol Jones — who is also a local chairperson with SMART TD Local 1361 out of New Haven, Conn. — shares her story of coming up in the transportation industry and working as a pioneering woman in the passenger rail sector.