For millions of Americans, Social Security and a defined-benefit pension plan have long been the foundation of a secure retirement. However, use of employer-paid defined pension plans has declined dramatically for nonunion workers in favor of 401(k)s and other investment funds that depend mostly on what employees can save.
According to the Economic Policy Institute, less than 20% of private-sector workers are covered by a traditional pension, and the national savings rate is close to zero. This leaves most Americans financially unprepared for retirement.
Elderly Americans are also being forced to stay in the workforce later in life. In 1985, only 10% of those aged 65 and older were still in the workforce; today that number has risen to 15%, and it continues to increase.
Besides retirement savings, for millions of Americans, the health care system is severely broken. While every Canadian has access to affordable health care coverage and prescription drugs, the Affordable Care Act was a first step in making health coverage more accessible and affordable for millions of Americans. SMART fought for and won key improvements to the ACA, including the elimination of onerous taxes such as the Cadillac tax that would have unfairly impacted the health plans working families rely on.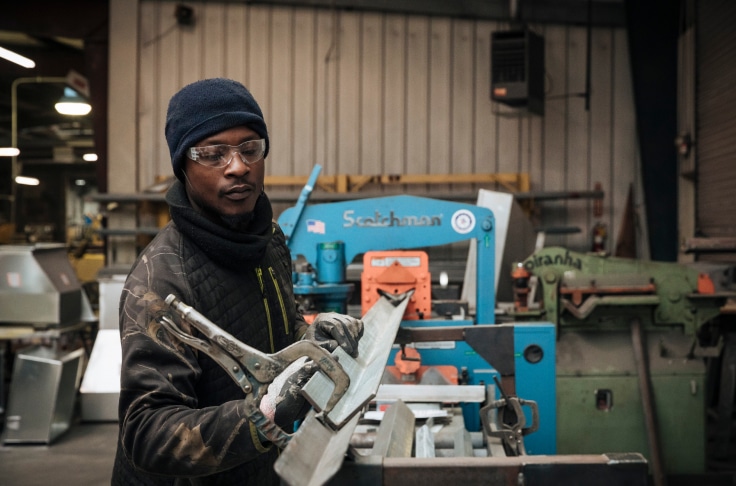 Become a SMART Member
Take the next step on your journey towards a rewarding career. Learn how you can become a SMART member.
Member Voices
Hear about the union directly from SMART members themselves.
Member Stories: Meet Carol Jones
Longtime Amtrak conductor Carol Jones — who is also a local chairperson with SMART TD Local 1361 out of New Haven, Conn. — shares her story of coming up in the transportation industry and working as a pioneering woman in the passenger rail sector.