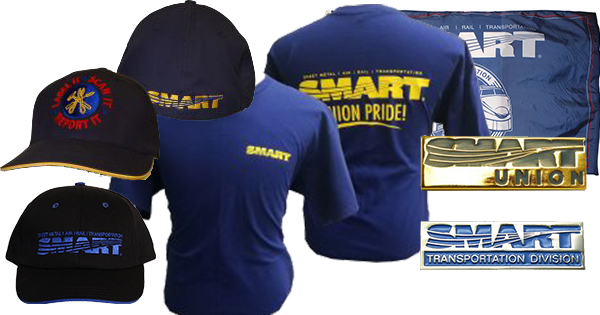 SMART and SMART TD have partnered with selected manufacturers of apparel and goods for members looking to purchase SMART-branded, union-made products.
Logo requests for custom gear produced by locals, GCs, SLBs (shirts, etc.)
For locals or other representative groups interested in creating customized items featuring the union's logo, a logo usage request from an officer must be submitted and approved by SMART headquarters.
A list of some preferred union-authorized vendors is available in the Member Portal. In all cases, preference should be given to items that are made in the United States and Canada by union manufacturers.
SMART has partnered with K&R Graphics to provide you with this unique online store that will be updated on a seasonal basis.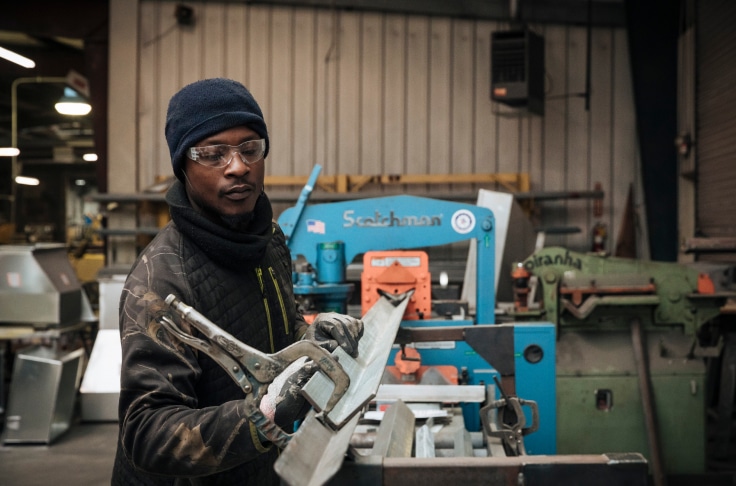 Become a SMART Member
Take the next step on your journey towards a rewarding career. Learn how you can become a SMART member.
Member Voices
Hear about the union directly from SMART members themselves.
Member Stories: Meet Carol Jones
Longtime Amtrak conductor Carol Jones — who is also a local chairperson with SMART TD Local 1361 out of New Haven, Conn. — shares her story of coming up in the transportation industry and working as a pioneering woman in the passenger rail sector.