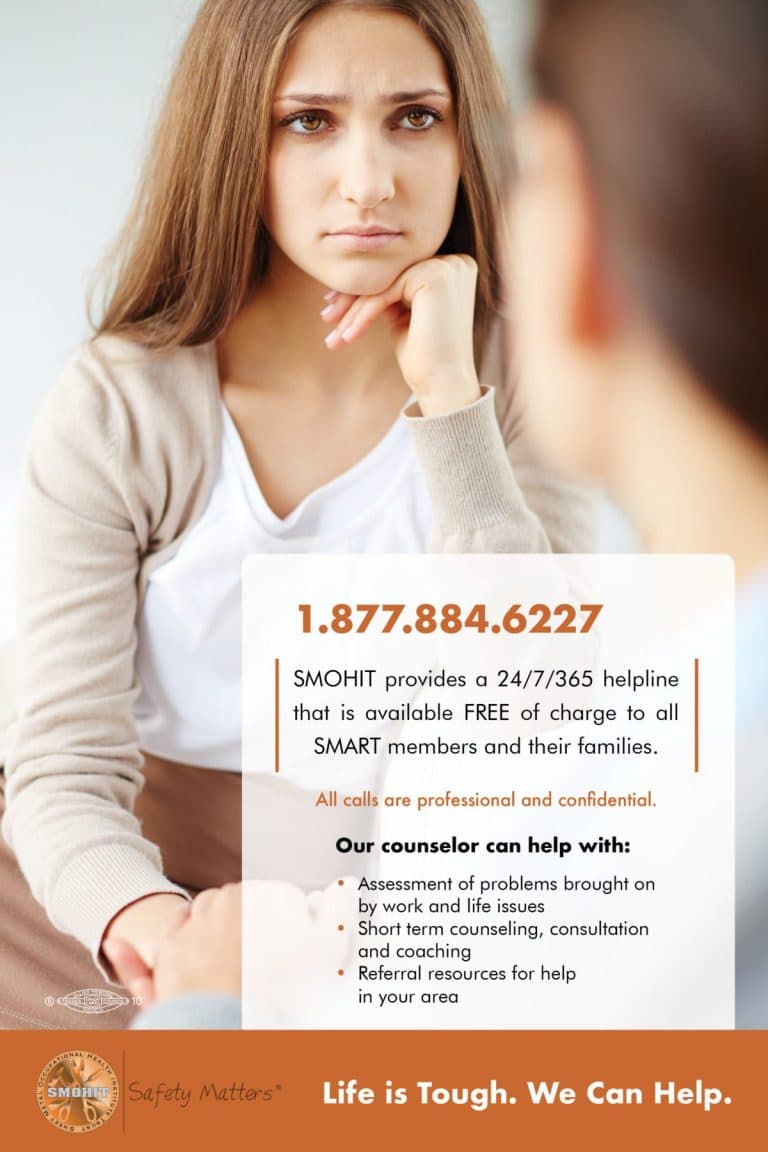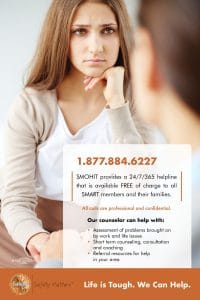 The SMART Members Assistance program (MAP) is an education awareness and membership action program for those dealing with problems associated with mental health issues. Focusing on substance use disorder and suicide prevention, SMART MAP educates union members on those primary issues, as well as employee assistance programs, ethics, confidentiality and self-care practices. Those members are SMART MAP mentors: compassionate, empathetic and well-respected union members who continue to support our members when they return to work. If you or anyone you know needs assistance, know that members can receive free and confidential assistance through our helpline at (877) 884-6227.
If you are interested in learning more about SMART MAP, please contact Chris Carlough at ccarlough@smart-union.org
For transportation workers, a number of resources in addition to the SMART Member Assistance Program (MAP) are available through transportation carriers' self-help Employee Assistance Programs (EAPs), which are federally required for Class I freight carriers and Amtrak to provide. Bus carriers offer similar programs. Another resource specifically for CSX and Union Pacific rail workers is Operation RedBlock, which provides "triage" peer support and education to members on every aspect that life can throw at them — substance abuse/prevention, suicide prevention, marital, mental health, depression, anxiety, PTSD, work-life coping, etc., with the end result of linking employees to the appropriate EAP.
If a TD member is going through a period of struggle, they should realize there is no shame in reaching out for assistance through the SMART MAP or their carrier's respective EAP and that the help provided can put them on the path of overcoming their challenges.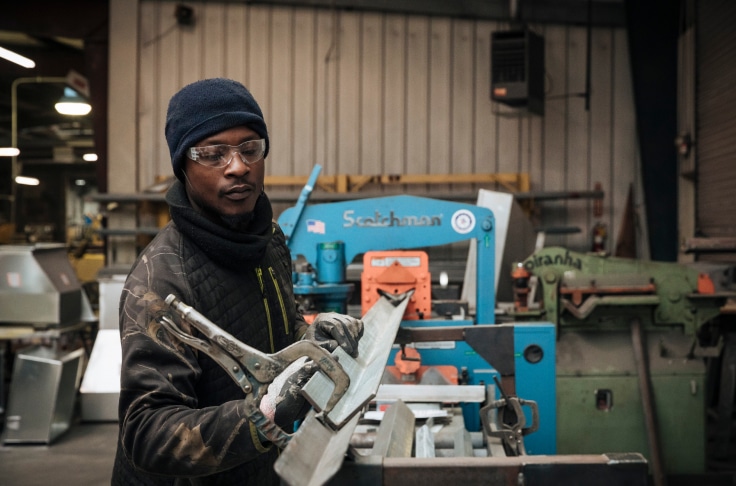 Become a SMART Member
Take the next step on your journey towards a rewarding career. Learn how you can become a SMART member.
Member Voices
Hear about the union directly from SMART members themselves.
Member Stories: Meet Carol Jones
Longtime Amtrak conductor Carol Jones — who is also a local chairperson with SMART TD Local 1361 out of New Haven, Conn. — shares her story of coming up in the transportation industry and working as a pioneering woman in the passenger rail sector.