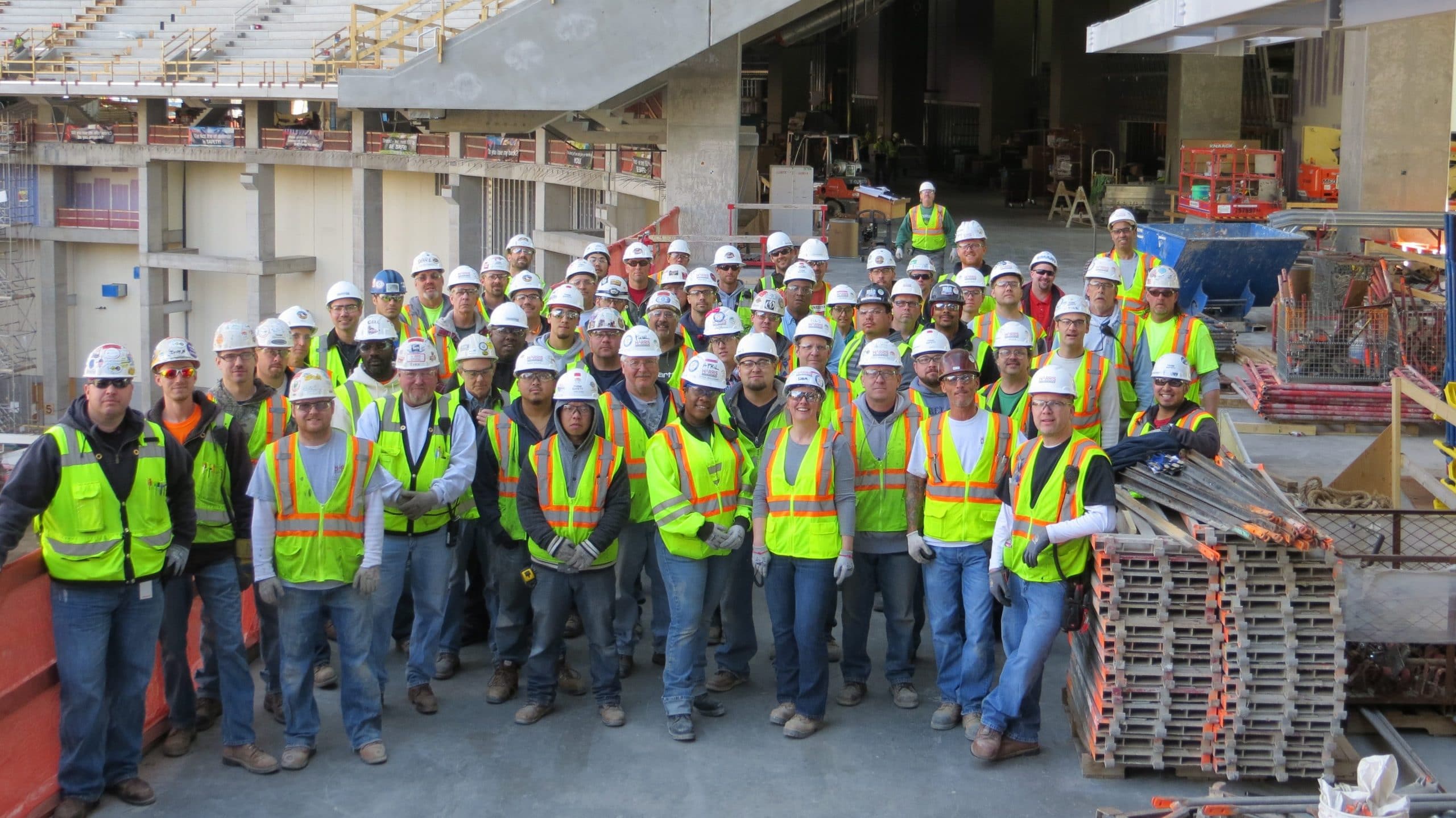 SMART, the International Association of Sheet Metal, Air, Rail and Transportation Workers, is one of North America's most dynamic and diverse unions with 203,000 members.
Our members ensure the quality of the air we breathe, promote energy efficiency and produce and provide the vital services that move products to market and passengers to their destinations. We are sheet metal workers, service technicians, bus operators, railroad engineers, conductors, sign workers, welders, production employees and more.
With members in scores of different occupations, we advocate for fairness in the workplace, excellence at work and opportunity for all working families.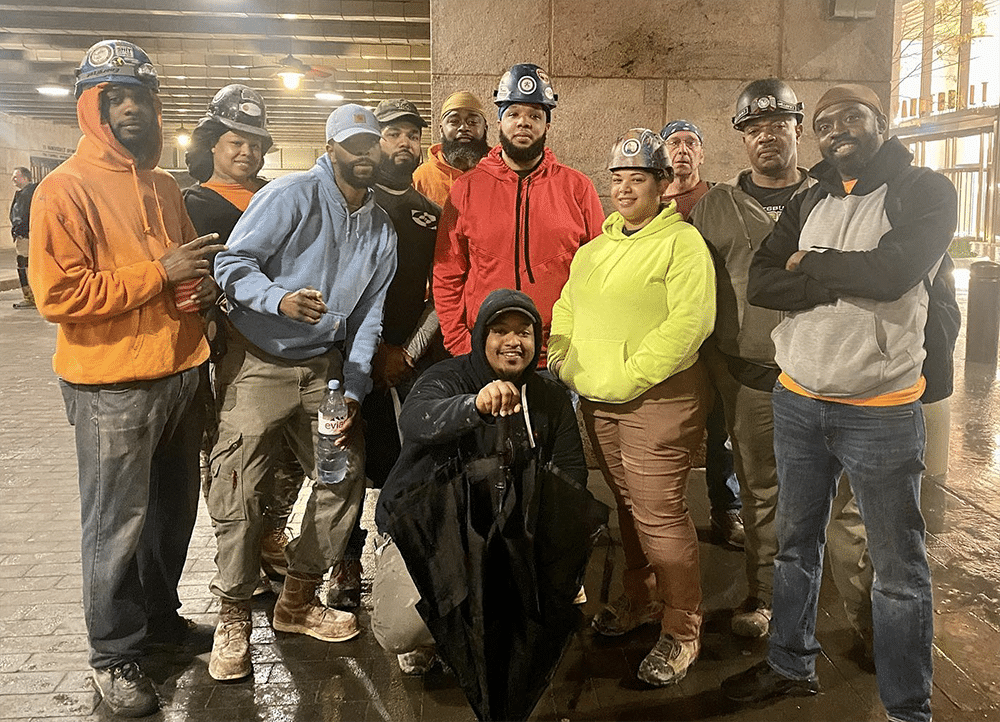 SMART welcomes all working people into the membership and does not tolerate discrimination, harassment, hazing or bullying due to race, color, religion, age, creed, national origin, sex, gender, sexual orientation, gender identity or expression, marital/parental/family status, veteran's status, disability or other legally protected class.
SMART recognizes that diversity strengthens the workforce, benefits our communities and makes the unionized sheet metal and transportation industries stronger and more competitive by reflecting the communities where we operate and the people we serve. SMART's goal is to shift the mindset of management, labor leaders and our respective memberships to recruit, welcome and retain the most competent and skilled workforce available, while embracing differences in age, ability, ethnicity, sex, gender identity, national origin, language, marital status, political affiliation, race, religion, sexual orientation and other characteristics that make individuals unique.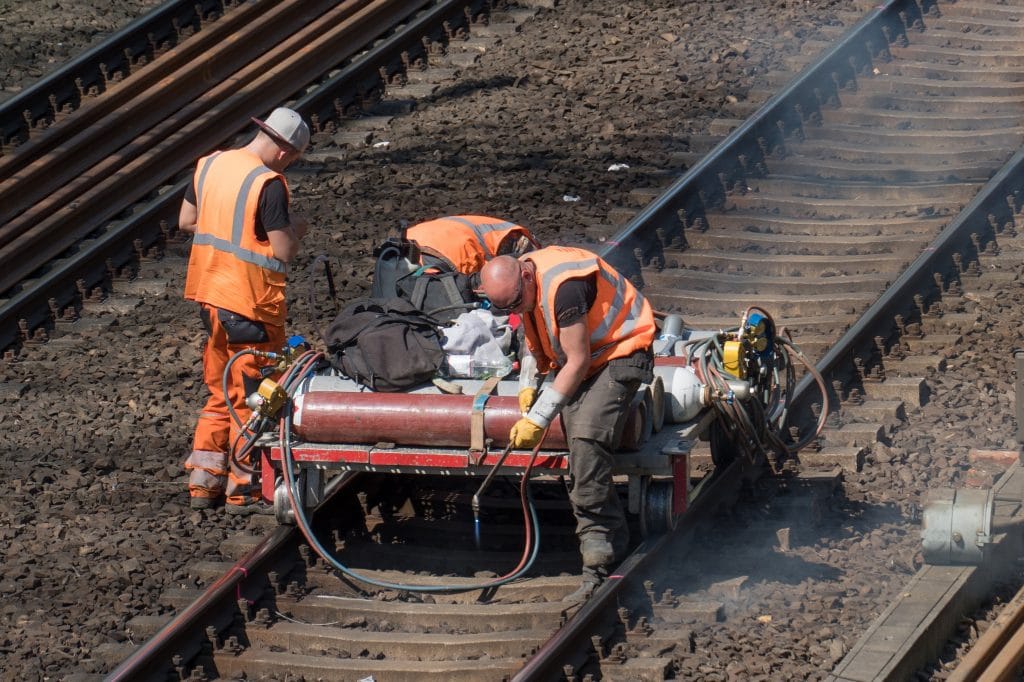 Since the days of the founding of our predecessor unions, SMART has grown to represent members in a diverse range of industry sectors and occupations, including freight and passenger rail conductors, bus operators, HVAC technicians and the sign installers who bring you the bright lights of New York City and Times Square.
Today, you will find your union sisters and brothers in the construction industry, rail shops, shipyards, nuclear power plants, rail yards, at a variety of manufacturing facilities and across America's diverse transportation network. Chances are the HVAC technician you called when there was a problem with your air conditioning or heating system was a fellow SMART member, as well as the bus operator who took you or your children to work or school.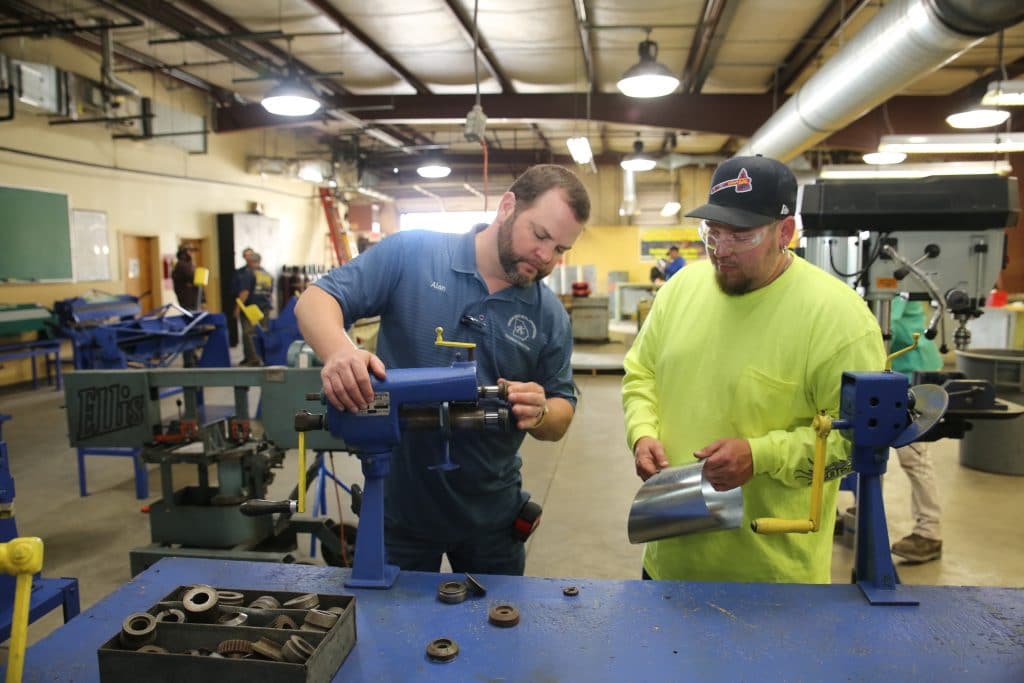 The International Association of Sheet Metal, Air, Rail and Transportation Workers (SMART) is a 21st century labor union serving, protecting and raising the living standards of women and men working in the sheet metal, shipyard, manufacturing/production and transportation industries throughout the United States and Canada.
We strive to establish and maintain desirable and safe working conditions and thus provide for members and their families that measure of comfort, happiness and security to which every person is entitled in return for their labor, through a fair day's work for a fair day's pay.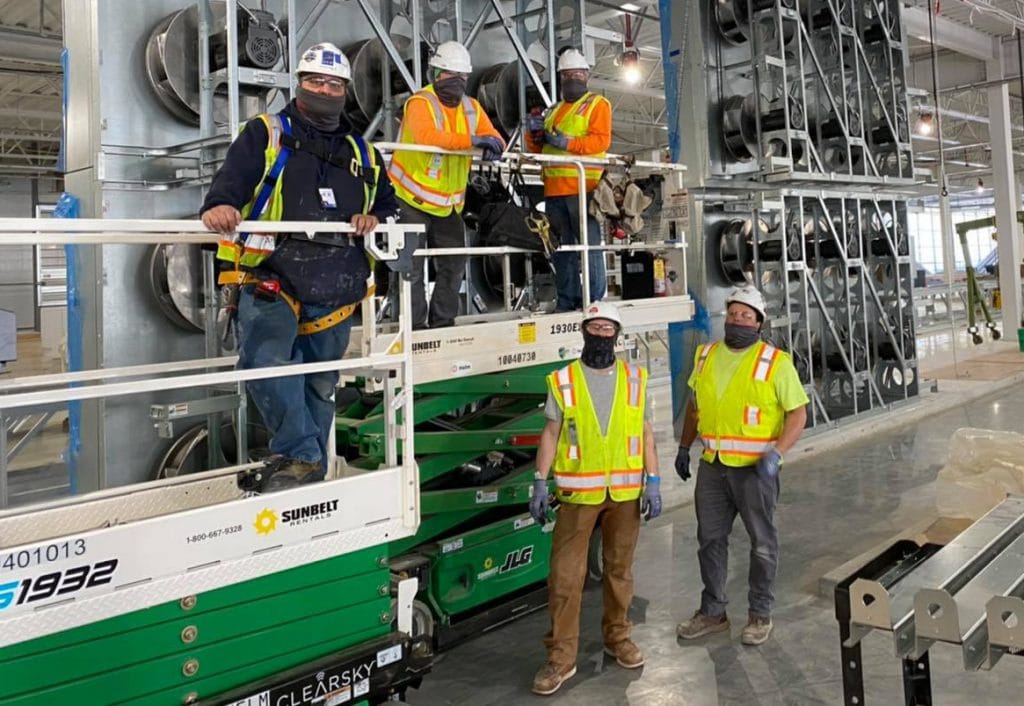 Because we bargain collectively, union members on average earn 27% more than our nonunion counterparts.
Most union members enjoy paid health care and retirement security for themselves and their families. Unfortunately, workers employed in the nonunion sector are unable to attain these high standards of living through no fault of their own.
Unions help local communities by generating more income for workers, which contributes to better schools, public works and other community programs.
Earlier generations of union members fought for many of the benefits we now take for granted. The eight-hour day, overtime pay, health care coverage, Social Security, occupational safety laws, workers' compensation, minimum wage laws, retirement security, local living wage laws and unemployment insurance were unheard of until the advent of the labor movement, and they remain due to our continuing efforts to protect and expand these benefits.
During the American civil rights movement in the 1960s, union members stood side-by-side with Dr. Martin Luther King, Jr., who was murdered while supporting a Tennessee sanitation workers' strike.
Unions have always been strong advocates for working families and loved ones. Thanks to unions, workers have more options for working stable hours — providing stability and predictability to allow for more time with family and loved ones. Today, the labor movement also serves as a powerful voice for working families in the global economy.
Unions are fighting outsourcing and the exploitation of cheap labor overseas while curbing abuses of part-time, wage theft and misclassified labor here at home.
The labor movement is working to stop corporate attacks on the 40-hour work week and paid overtime while defending Social Security, Railroad Retirement and Medicare, and protecting the rights of patients against the abuses of managed care programs.
SMART's legislative staff, at all levels of the organization, serve the interests of members in the political and legislative arena by increasing the effectiveness of our influence in the halls of power. The voluntary contributions made by members to respective political funds strengthens us. That is why we urge all SMART members to get involved in this important program and help ensure we can maximize our effectiveness at lobbying on behalf of all members.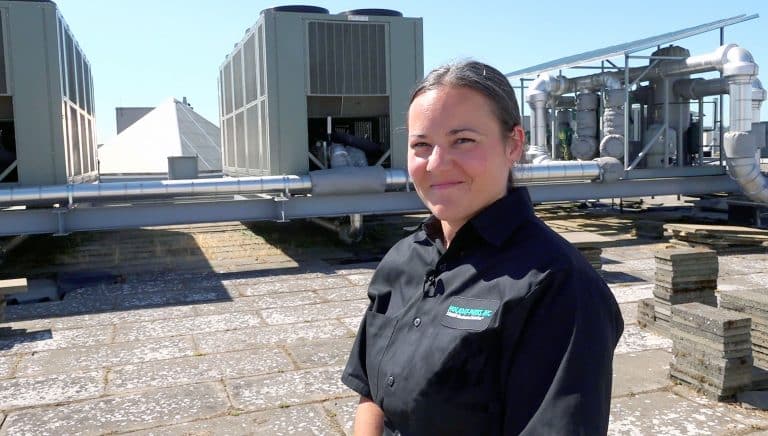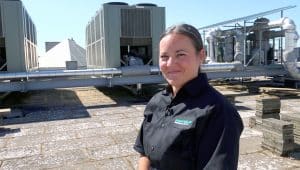 Being a member of SMART provides you with more than higher wages, better benefits, a safe workplace and a voice at work. With over 200,000 members, we can pool our resources and negotiate significant discounts with banks, lenders and other service providers.
SMART is constantly updating and adding to the benefits you are entitled to receive as a union member. A small selection of these member-only benefits are listed below:
Accident insurance
Health savings
Legal services
A competitive low-rate loan program
Life insurance
Mortgage and real estate services
Discounts on entertainment services and products, such as sporting events, concerts, movie tickets, discounted amusement park passes and flowers for special occasions.
Auto insurance
Discounted tools and equipment
Lower cost cellular services.
See below for a full menu of career paths available to SMART members.
Our Careers
Take a look at some of the job areas SMART is proud to represent!
Architectural Sheet Metal

Architectural sheet metal is a combination of technical skill and artistry. As an apprentice, you will specialize in fastening and joining, managing expansion and contraction, sealing and controlling moisture to ensure the appearance and durability of buildings. You may spend […]

Bus Operators & Mechanics

Bus operator and mechanic duties vary, depending on whether they drive or work on local buses in cities and suburbs, intercity buses, long-distance buses between states, charter buses on tours or school buses. When drivers report to terminals to get their assignments, they in […]

CAD, Drafting & Detailing

Sheet metal detailing, also known as sketching, is often thought of as CAD (computer-aided drafting). A certified detailer is a skilled commercial HVAC trade person who will advance to provide coordination between the fabricators and the installers from various trades. You wi […]
SMART TD, with more than 450 locals in the U.S., has more members than any other railroad labor union and holds some of the best freight rail contracts in North America. It is the only labor union that has united various operating crafts while protecting craft autonomy and ha […]
HVAC stands for heating, ventilation, and air conditioning. In this field, you will work on high-volume mechanical systems. These systems deliver heated and cooled air to commercial buildings such as schools, hospitals, airports, factories and office buildings.You'll wo […]
Sheet metal workers sometimes exclusively, or in conjunction with field installation work, will fabricate, assemble, install and repair sheet metal products and equipment, such as ducts, control boxes, drainpipes and furnace casings. Work may involve setting up and operating […]
Lagging is the finishing material (such as steel, aluminum or other materials) used to cover many types of insulation, especially on large flat surfaces such as boiler walls, flues, ducts, precipitators, selective catalytic reduction systems, baghouses, wind boxes or fans. In […]
SMART represents workers on Amtrak, the largest passenger rail operator in the United States, as well as other smaller regional and local passenger carriers. Rail remains one of the most sustainable and efficient ways of safely transporting travelers to their destination, and […]

Production / Manufacturing

Production and manufacturing is the creation or production of goods from components or raw material with the help of equipment, labor, machines and tools. The term may refer to a range of work, from handcraft to high-tech, but it is most commonly applied to industrial design, […]
Union sheet metal members work in freight and passenger rail transportation, including commuter railroads. They maintain and rebuild locomotives that move freight, long-distance passenger train equipment and equipment used in commuter rail service. Additionally, members of th […]
HVAC stands for heating, ventilation, and air conditioning. As a residential HVAC technician, you will work on installing and servicing complete residential HVAC systems. You'll install ductwork for a wide variety of residences including single-family homes, town homes […]

Service and Refrigeration

Almost everything we do indoors depends on a working heating and cooling system. These systems make buildings comfortable and safe. Demand for skilled technicians in this specialized field is high. As a service and refrigeration technician, you'll work on a variety of job sit […]
A roofer is a skilled tradesperson who installs a waterproof membrane on a building that has either a flat or sloped deck consisting of wood, steel or concrete. They may specialize in residential or industrial roofing. The most commonly used roofing product is a layer of asph […]
SMART members perform work in shipyards from coast to coast, including Pearl Harbor in Hawaii and the Ingalls Shipyard in Mississippi. Most, but not all, of the ships that members work on are vessels for the U.S. Navy. We build new ships from the ground up, and we also perfor […]

Sign Fabrication & Installation

As a sign hanger and builder, your job includes installing, mounting, servicing and repairing signs in commercial, industrial and high-rise residential settings. Your duties include preparing poles, buildings, billboards and other structures for installations, and then mounti […]

Indoor Air Quality and Energy Efficiency (TAB)

Testing, adjusting, and balancing (TAB) is an important part of air and water delivery systems. TAB technicians make sure that air and water in heating and air conditioning systems are delivered efficiently, quietly and safely throughout a building. As a TAB technician, you w […]

Learn more about Indoor Air Quality and Energy Efficiency (TAB) »

SMART represents workers on a number of major regional transit providers, including light and heavy rail carriers in major metropolitan areas nationwide. Rail remains one of the most sustainable and efficient ways of safely transporting travelers to their destination, and nat […]

Industrial and Shop Welding

Welding is the most common way of permanently joining metal parts. In this process, heat is applied to metal pieces which melts and fuses them to form a permanent bond. Because of its strength, welding is used in shipbuilding, automobile manufacturing and repair, aerospace an […]
Yardmasters are the traffic controllers of the yards and terminals in the railroad industry. Using computers and supervising switching equipment in the yard tower, they route trains and engines within the yard. The yardmaster reads switching orders and schedules to determine […]
Our Support Network
Here are some of the resources available to SMART members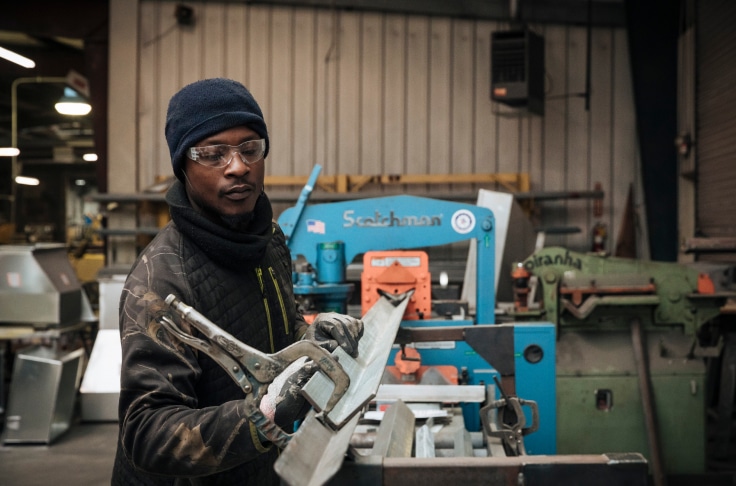 Become a SMART Member
Take the next step on your journey towards a rewarding career. Learn how you can become a SMART member.
Member Voices
Hear about the union directly from SMART members themselves.
Meet Samara Sampson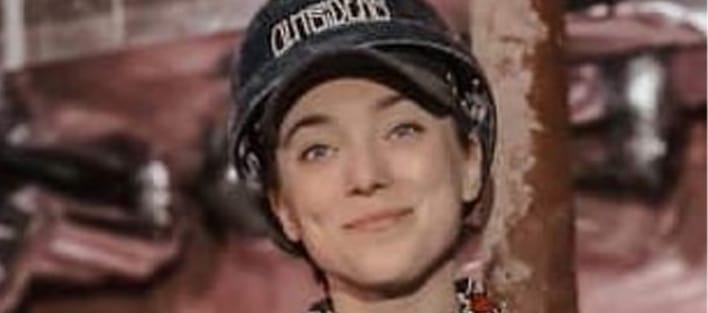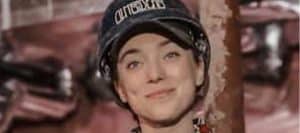 A member of SM Local 285, you can read more about Samara here.
Latest Jobs: Sheet Metal Opportunities
Most sheet metal jobs are available directly through our local unions. SMART Job Bank listings usually reflect large projects, which will appear here when open positions are available.