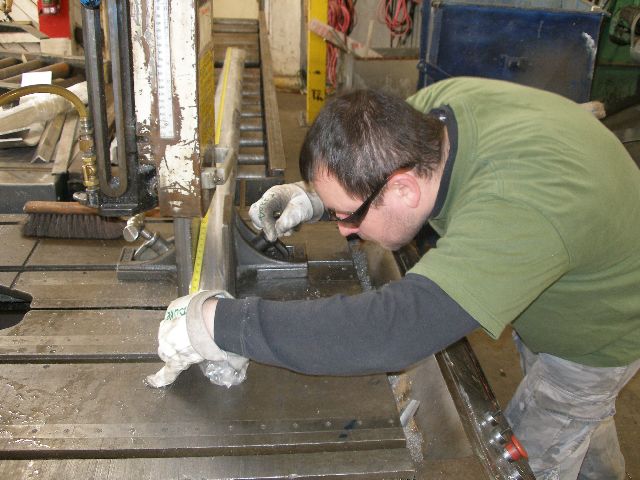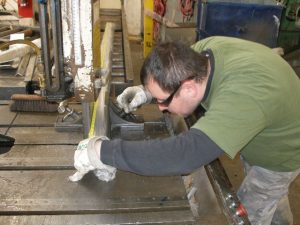 SMART members perform work in shipyards from coast to coast, including Pearl Harbor in Hawaii and the Ingalls Shipyard in Mississippi. Most, but not all, of the ships that members work on are vessels for the U.S. Navy. We build new ships from the ground up, and we also perform maintenance of the entire Navy fleet to keep them ready for the defense of our two nations and our allies.
SMART work in these shipyards includes all ventilation fabrication and installation. Members also install and maintain the galleys and cafeteria areas. Crew quarters, living areas that include metal furniture installation, and lockers and bunks are among our work jurisdictions.
Opportunities in this field:
SMART partners with shipyard employers to offer apprentice training.
Fabrication and installers, including welders.
Coping and cornice work that finishes rooms and surfaces.
Workers are often required to go on sea trials when ships are near completion.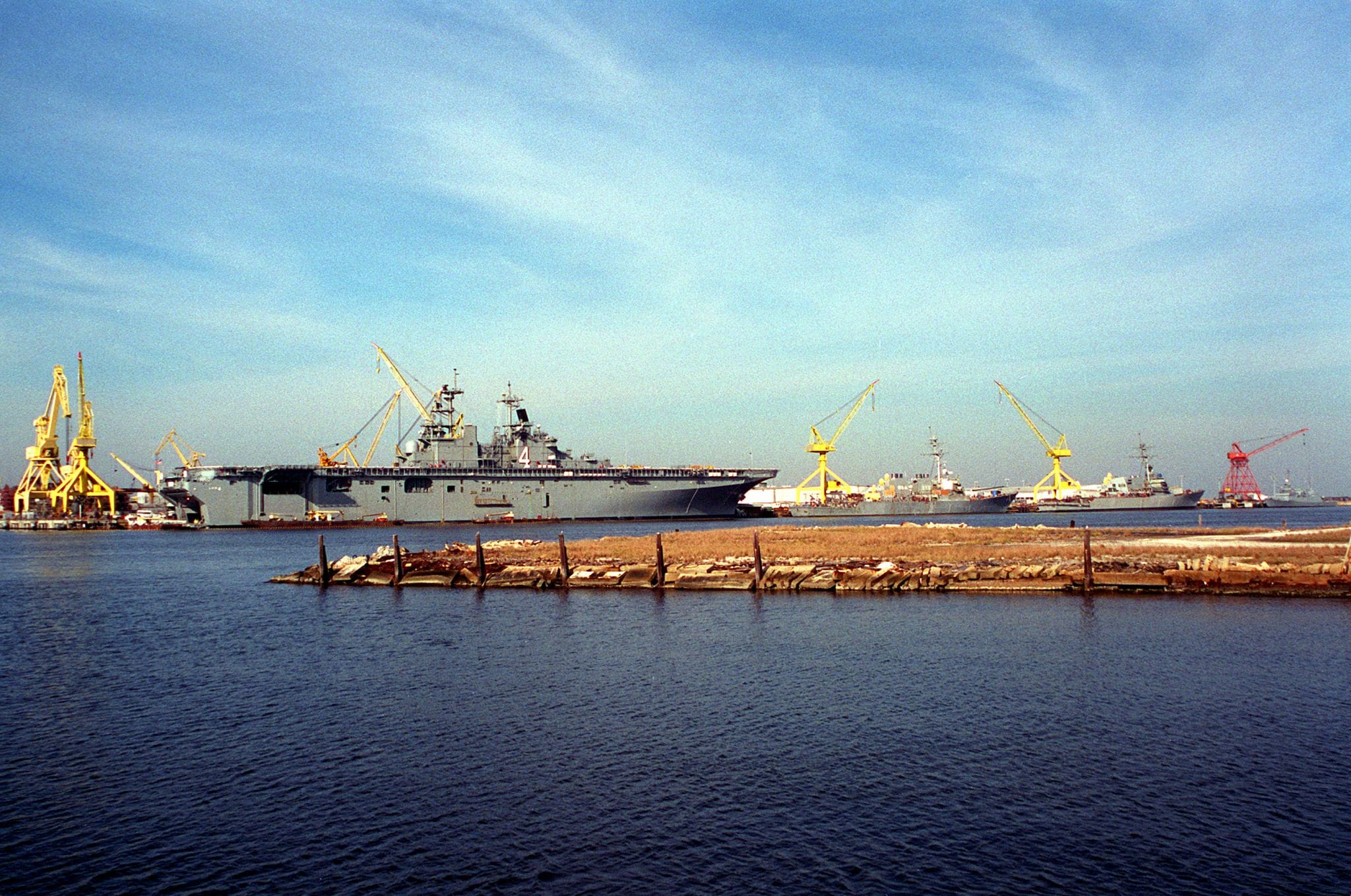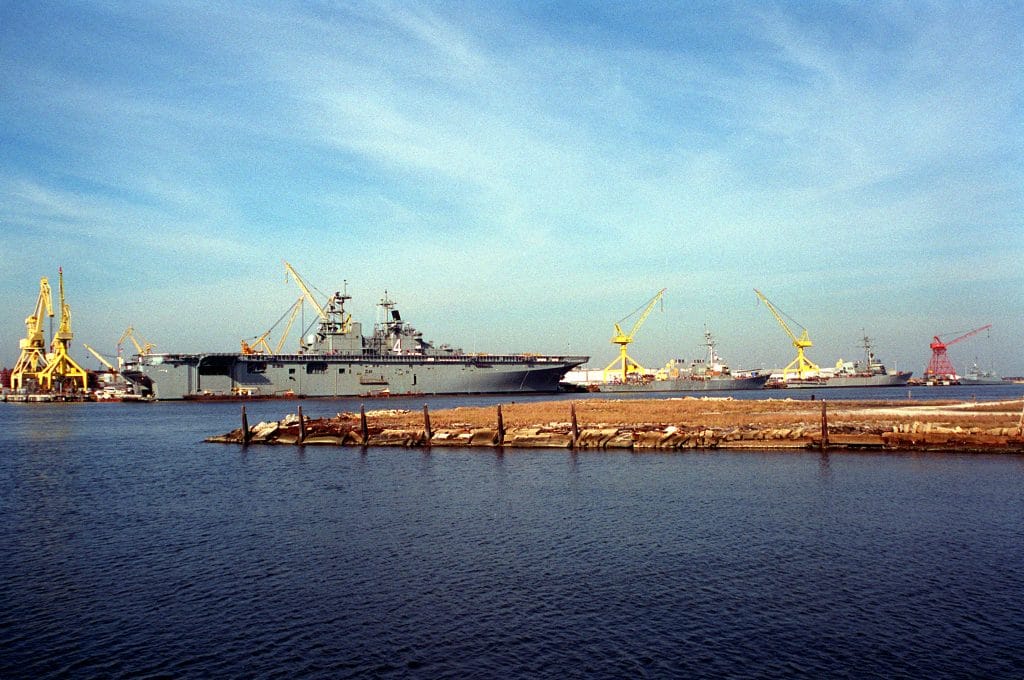 Our Careers
Take a look at some of the job areas SMART is proud to represent!
Architectural Sheet Metal

Architectural sheet metal is a combination of technical skill and artistry. As an apprentice, you will specialize in fastening and joining, managing expansion and contraction, sealing and controlling moisture to ensure the appearance and durability of buildings. You may spend […]

Bus Operators & Mechanics

Bus operator and mechanic duties vary, depending on whether they drive or work on local buses in cities and suburbs, intercity buses, long-distance buses between states, charter buses on tours or school buses. When drivers report to terminals to get their assignments, they in […]

CAD, Drafting & Detailing

Sheet metal detailing, also known as sketching, is often thought of as CAD (computer-aided drafting). A certified detailer is a skilled commercial HVAC trade person who will advance to provide coordination between the fabricators and the installers from various trades. You wi […]
SMART TD, with more than 450 locals in the U.S., has more members than any other railroad labor union and holds some of the best freight rail contracts in North America. It is the only labor union that has united various operating crafts while protecting craft autonomy and ha […]
Sheet metal workers sometimes exclusively, or in conjunction with field installation work, will fabricate, assemble, install and repair sheet metal products and equipment, such as ducts, control boxes, drainpipes and furnace casings. Work may involve setting up and operating […]

Indoor Air Quality and Energy Efficiency (TAB)

Testing, adjusting, and balancing (TAB) is an important part of air and water delivery systems. TAB technicians make sure that air and water in heating and air conditioning systems are delivered efficiently, quietly and safely throughout a building. As a TAB technician, you w […]

Learn more about Indoor Air Quality and Energy Efficiency (TAB) »

Lagging is the finishing material (such as steel, aluminum or other materials) used to cover many types of insulation, especially on large flat surfaces such as boiler walls, flues, ducts, precipitators, selective catalytic reduction systems, baghouses, wind boxes or fans. In […]
SMART represents workers on Amtrak, the largest passenger rail operator in the United States, as well as other smaller regional and local passenger carriers. Rail remains one of the most sustainable and efficient ways of safely transporting travelers to their destination, and […]

Production / Manufacturing

Production and manufacturing is the creation or production of goods from components or raw material with the help of equipment, labor, machines and tools. The term may refer to a range of work, from handcraft to high-tech, but it is most commonly applied to industrial design, […]
Union sheet metal members work in freight and passenger rail transportation, including commuter railroads. They maintain and rebuild locomotives that move freight, long-distance passenger train equipment and equipment used in commuter rail service. Additionally, members of th […]
HVAC stands for heating, ventilation, and air conditioning. As a residential HVAC technician, you will work on installing and servicing complete residential HVAC systems. You'll install ductwork for a wide variety of residences including single-family homes, town homes […]
A roofer is a skilled tradesperson who installs a waterproof membrane on a building that has either a flat or sloped deck consisting of wood, steel or concrete. They may specialize in residential or industrial roofing. The most commonly used roofing product is a layer of asph […]
SMART members perform work in shipyards from coast to coast, including Pearl Harbor in Hawaii and the Ingalls Shipyard in Mississippi. Most, but not all, of the ships that members work on are vessels for the U.S. Navy. We build new ships from the ground up, and we also perfor […]

Sign Fabrication & Installation

As a sign hanger and builder, your job includes installing, mounting, servicing and repairing signs in commercial, industrial and high-rise residential settings. Your duties include preparing poles, buildings, billboards and other structures for installations, and then mounti […]

Industrial and Shop Welding

Welding is the most common way of permanently joining metal parts. In this process, heat is applied to metal pieces which melts and fuses them to form a permanent bond. Because of its strength, welding is used in shipbuilding, automobile manufacturing and repair, aerospace an […]
Yardmasters are the traffic controllers of the yards and terminals in the railroad industry. Using computers and supervising switching equipment in the yard tower, they route trains and engines within the yard. The yardmaster reads switching orders and schedules to determine […]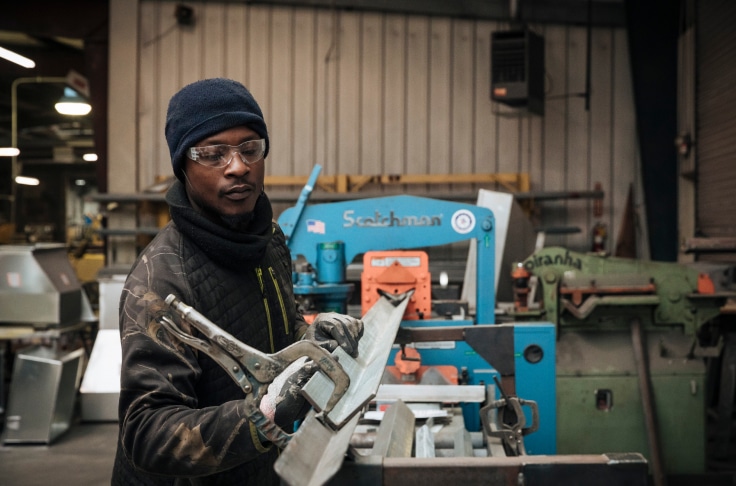 Become a SMART Member
Take the next step on your journey towards a rewarding career. Learn how you can become a SMART member.
Member Voices
Hear about the union directly from SMART members themselves.
Meet Carol Jones
Longtime Amtrak conductor Carol Jones — who is also a local chairperson with SMART-TD Local 1361 out of New Haven, Conn. — shares her story of coming up in the transportation industry and working as a pioneering woman in the passenger rail sector.