As a union member, when you see something unsafe or in violation of your collective bargaining agreement, report it to your business representative or local chairperson right away. Transportation Division members can fill out a safety report or a technology event/failure report through the SMART app, Member Portal or by email, text, visiting the local or a phone call. This lets your local leadership know when to step in.
SMART-TD Bus/Rail Safety Condition report
This form is intended for SMART-TD members to report unsafe conditions at work.
This report will be automatically forwarded to your General Chairperson's office of jurisdiction and applicable State Legislative Director for their records, review, and handling, if necessary.
---
SMART-TD Railroad Hours of Service Violation report
It is our intention and goal to use data we collect to inform regulators, as well as congressional members, about the frequency and magnitude of federal violations of FRA hours of service regulations. 
---
SMART-TD Railroad Technology Event report
To better understand and evaluate the use of certain technologies being implemented by transportation carriers, SMART TD is seeking information regarding their operation. In order for the organization to formulate a plan to protect members and the general public, and to ensure the safety of the nation's infrastructure, we are asking members to provide information when incidents or events occur regarding these technologies.
Once logged in to this website, Transportation Division railroad members have the ability to submit Technology Event reports directly to union leadership via the Member Portal.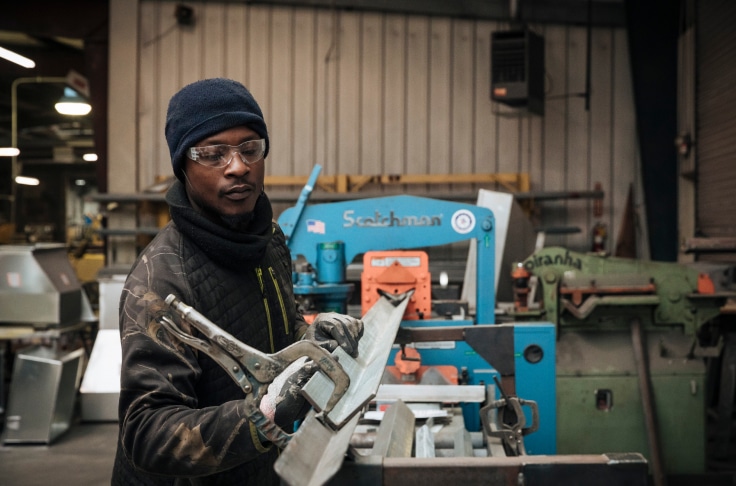 Become a SMART Member
Take the next step on your journey towards a rewarding career. Learn how you can become a SMART member.
Member Voices
Hear about the union directly from SMART members themselves.
Member Stories: Meet Carol Jones
Longtime Amtrak conductor Carol Jones — who is also a local chairperson with SMART TD Local 1361 out of New Haven, Conn. — shares her story of coming up in the transportation industry and working as a pioneering woman in the passenger rail sector.