Transportation carriers, especially rail carriers, often furlough workers to improve their economic returns, throwing families into turmoil when the paychecks stop and bringing excessive stress and hardship to our members.
When enduring a furlough, it is vitally important that SMART Transportation Division members keep their contact information up to date with both union and employer, including phone number, mailing address and email address. Your union will need your correct contact information to keep you informed of services, including support. Your employer will need this correct contact information to call you back to work.
There are numerous ways to update your phone number or address with SMART TD.
Locally: Get in touch with the Secretary of your local union.
Online: Via the SMART Member Portal
By phone: Call SMART TD headquarters at 216-228-9400 and follow the prompts for the Updating Department.
In addition to the loss of income, another major source of anxiety when enduring a furlough is the potential absence of health insurance coverage, especially if a family member has a medical condition needing treatment. Members should be aware that health care coverage benefits from their employer extend through the end of the fourth month after being furloughed. Here are some answers to questions regarding health coverage and furloughs.
A: Employee and eligible dependent coverage extends through the end of the fourth month following the month in which you last render compensated service. For example, an employee last rendering compensated service in January who is then furloughed in February will have coverage through the end of May.
A: With regard to furlough, no.
A: The COBRA eligibility period (18, 29 or 36 months) is measured from the date of the "qualifying event." For the railroad health and welfare plans, the "qualifying event" is the date you last worked, NOT the date your coverage ends.
The COBRA eligibility period, therefore, runs concurrently with the extended coverage as stated above so that COBRA continuation is available for the remaining months, if any, after the extended coverage ends.
For example: An employee is furloughed in January and coverage extends through May. COBRA continuation is available beginning June 1 and thereafter for an additional 13 months. In these circumstances, no more than 18 months of COBRA is available, minus the five months during which the employee remained covered by the plan after the qualifying event in January.
A: When an employer reports an employee as not being eligible for benefits, a COBRA notice is automatically sent to the employee's address of record. The form must be completed and returned to the insurer in a timely manner in order to establish COBRA coverage.
Furloughed railroad members also may be eligible for unemployment benefits through the Railroad Retirement Board (RRB): https://rrb.gov/Benefits/UB9
Union Plus and AFL-CIO also are sources of information that can assist through times of hardship.
Union Plus hardship help page: (https://www.unionplus.org/benefits/hardship-help)
AFL-CIO publication: When the paycheck stops (PDF)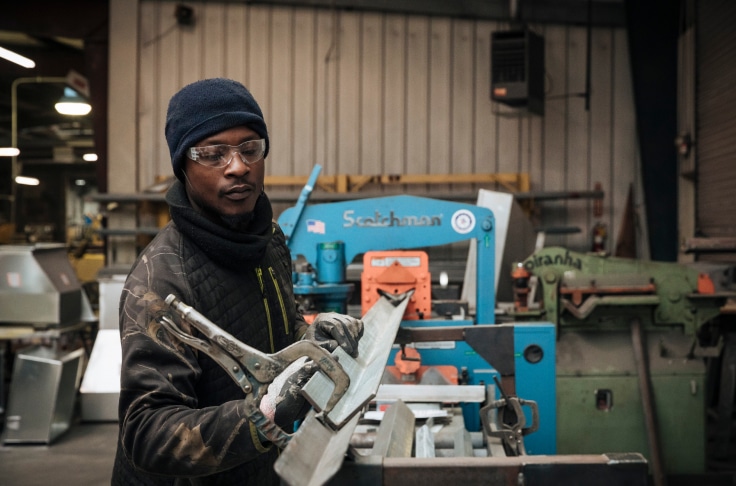 Become a SMART Member
Take the next step on your journey towards a rewarding career. Learn how you can become a SMART member.
Member Voices
Hear about the union directly from SMART members themselves.
Member Stories: Meet Carol Jones
Longtime Amtrak conductor Carol Jones — who is also a local chairperson with SMART TD Local 1361 out of New Haven, Conn. — shares her story of coming up in the transportation industry and working as a pioneering woman in the passenger rail sector.