SMART has no higher priority than fighting for laws, regulations and work rules that ensure that our members go home to their families in one piece after each and every shift.
We know that the railroad industry is one of the most dangerous for its thousands of workers, where accidents too often result in career-ending injuries or death. The existence of conditions and practices that put rail worker and public safety at risk is something our organization does not tolerate and wishes to correct.
Danger similarly lurks for bus, commuter, production and transit workers, and that is why our efforts include fighting for safer bus and passenger car construction and increased training in the handling of unruly passengers. Union officers constantly monitor changes to OSHA and other occupational regulations, and address reports that come in from members about unsafe conditions that jeopardize them as they work.
In addition to efforts before Congress, state legislatures, regulatory agencies and at the negotiating table to advance workplace safety, dedicated teams from our union study safety issues and participate in the Switching Operations Fatalities Analysis (SOFA) working group and the Transportation Division National Safety Team.
Transportation Division members are encouraged to take a proactive role in ensuring their safety and that of others by reporting problems directly to union leadership through the universal worksite safety issue report. For railroad operating personnel, the railroad technology event report allows them to report the failure of carrier technology that impedes their ability to do their jobs.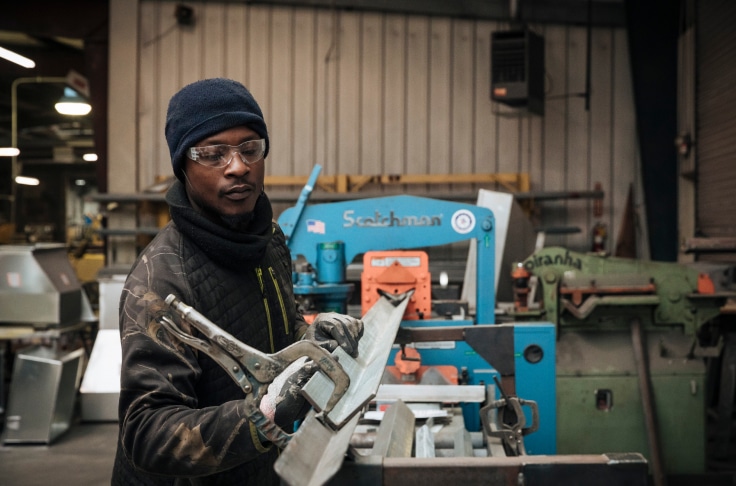 Become a SMART Member
Take the next step on your journey towards a rewarding career. Learn how you can become a SMART member.
Member Voices
Hear about the union directly from SMART members themselves.
Member Stories: Meet Carol Jones
Longtime Amtrak conductor Carol Jones — who is also a local chairperson with SMART TD Local 1361 out of New Haven, Conn. — shares her story of coming up in the transportation industry and working as a pioneering woman in the passenger rail sector.