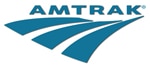 A Blue Ribbon Panel, which was chosen last year by Amtrak's President and CEO Joe Boardman to identify ways to ease the massive "Chicago Gateway" delays to passenger and freight traffic, has released its findings.
The panel also released a study it commissioned that shows the Chicago congestion problem creates an economic vulnerability of up to $799 billion every year, impacting six key industries, including agriculture and natural resources, automotive, manufacturing, retail and services, and constituting 85 percent of the U.S domestic product.
Boardman said, "The panel interviewed experts with the freight rail industry, Metra commuter rail, the states of Illinois, Indiana and Michigan and others and the verdict was unanimous: the implications of failing to act are dire for the economy of the nation in general and the Chicago area in particular."
Read more from RAILRESOURCE.