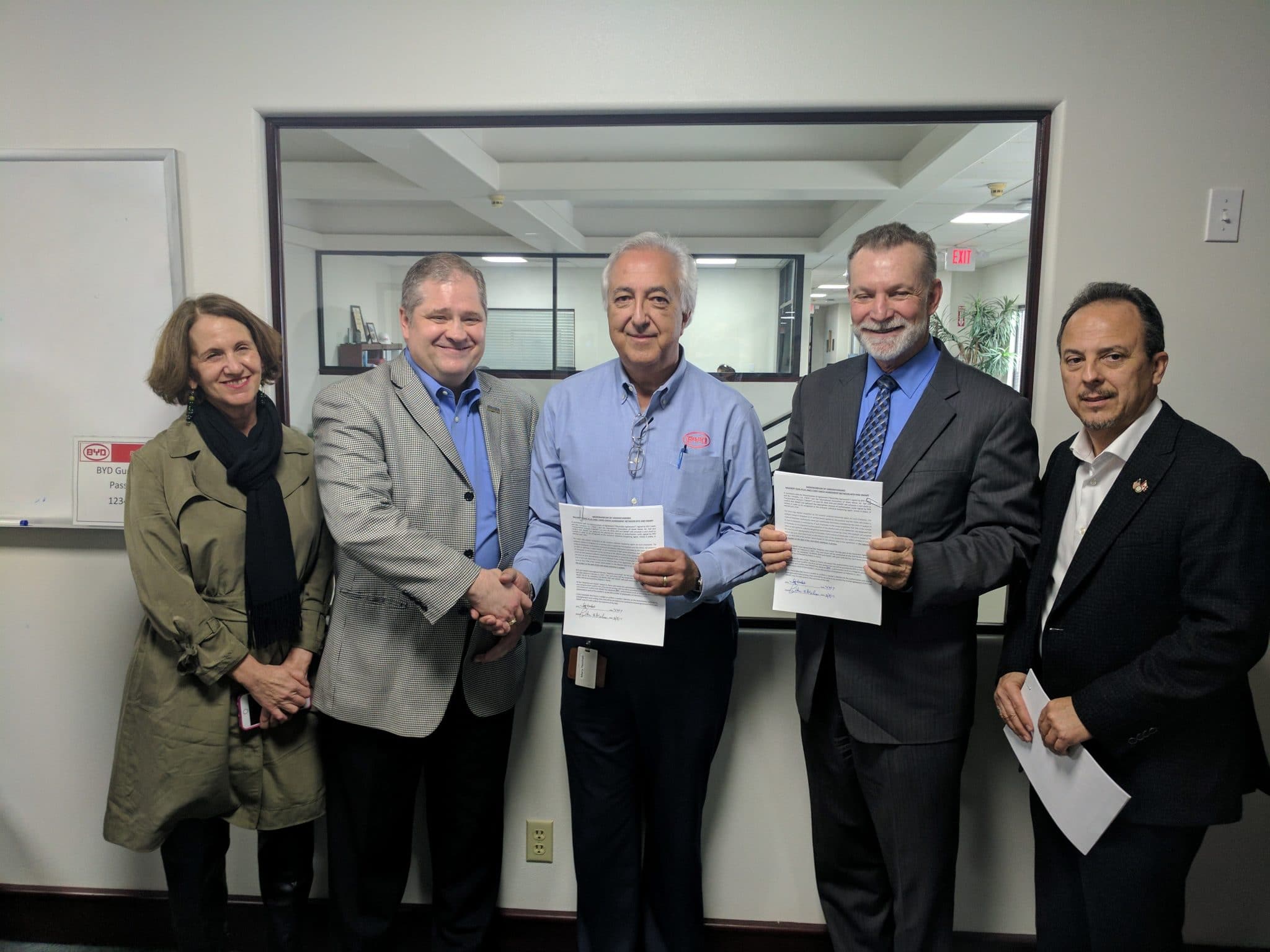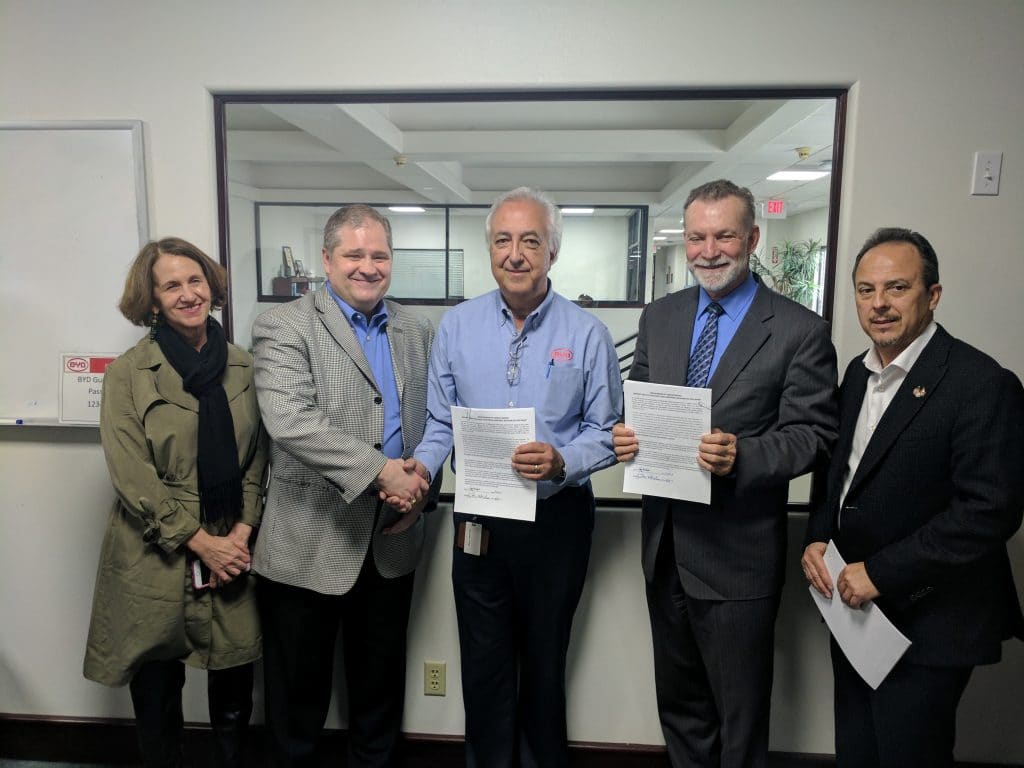 Following a vote of the employees at its Lancaster, California factory, Build Your Dreams (BYD) recognized SMART Sheet Metal Local 105 (LA-area) as the exclusive collective bargaining representative for its employees in negotiations. This vote, often called a "card-check," is an important step towards unionization.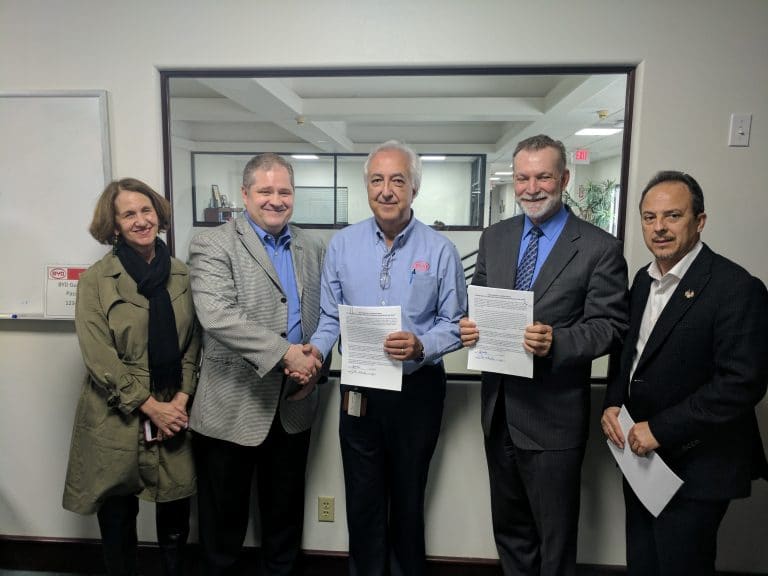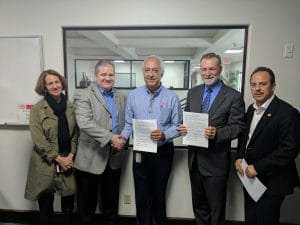 "BYD is one of the few companies today creating manufacturing jobs in the U.S. We have tripled in size in the last 18 months, with orders for our advanced technology zero-emission coaches, buses, and trucks coming in from across the country. As a result, we will continue to grow and expand our facility in Lancaster and look to add more manufacturing jobs in the near future," said Stella Li, President of BYD America.
James White, SMART's Director of Organizing, agreed, saying "It's clear that BYD is here for the long haul, and we're glad to see them stand with us in support of their workers. BYD has demonstrated a strong desire from the beginning to always provide the best environment for its workers, and we are pleased to have them as a willing and engaging partner."
The unionization process began last summer when SMART Local 105 and BYD signed a neutrality agreement giving the union the right to begin speaking with employees. Following the card-check, SMART and a group of elected representatives from BYD factory staff will survey employee goals and begin contract negotiations with BYD management.
"Too many manufacturing employers fight unionization efforts, but a strong relationship between management and labor means more growth, good jobs, and, ultimately, a better product," said Madeline Janis, Executive Director of the transit workers advocacy group Jobs to Move America. "I want to thank BYD for engaging in this process in good faith, and look forward to seeing a strong contract take effect."
SMART Local 105 Business Manager Luther Medina welcomed BYD workers to SMART noting that "this is a great day for the southern California transportation production industry. Local 105 has always been on the cusp of new technology and practices and look forward to pushing forward again as we lead our industry into the 21st century."
The BYD factory in Lancaster, California currently employs more than 400 local people, and with a planned expansion nearly complete, that number is expected to triple over the next three years.