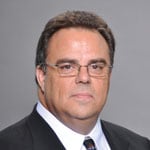 More than 170 bus operators, mechanics, service employees and store keepers employed by the Los Angeles area Montebello (Calif.) Bus Lines are now UTU members after overwhelmingly voting, "UTU, yes."
In the Los Angeles area, the UTU also represents employees of Los Angeles County Metropolitan Transportation Authority (LACMTA) and Santa Monica Municipal (Big Blue) Bus Lines.
Montebello Bus Lines transports some eight million passengers annually in the communities of Alhambra, Bell Gardens, Boyle Heights, Commerce, downtown Los Angeles, East Los Angeles, La Mirada, Montebello, Monterey Park, Pico Rivera, Rosemead, South Gate and Whittier.
UTU Alternate Vice President John England said, "Since International President Mike Futhey took office in January 2008, the UTU has set a record in organizing, with 29 new air, bus and rail properties organized and two raids on UTU properties turned back."
England was joined in the organizing drive by Bus Department Vice President Bonnie Morr and Bus Department Alternate Vice President Brian Donald, along with Sheet Metal Workers International Association (SMWIA) organizers Manuel Gonzalez and Ernesto Tolentino. The UTU and SMWIA are now merged as the International Association of Sheet Metal, Air, Rail and Transportation (SMART) Workers.
Praised for their efforts in organizing fellow Montebello Bus Lines employees were bus operators Rachel Burciaga and Frank Garcia. "Rachel and Frank were an integral part of making this organizing campaign a success and it would not have been possible without their assistance," England said.