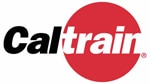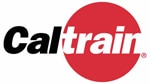 In preparation for a new operator of Caltrain commuter service in Northern California, the UTU has moved to protect its members who choose to transfer from Amtrak to the new operator.
Caltrain operates south from San Francisco to San Jose and Gilroy.
TransitAmerica Services, Inc. (TASI), a subsidiary of Herzog Transit Services, will replace Amtrak as operator of Caltrain beginning May 26, following a rebid process by the Joint Powers Board that controls the commuter operation. Amtrak has operated Caltrain since 1992. TASI won a five-year operating agreement that begins in May.
The UTU has reached an agreement with TASI, recognizing the UTU as the representative of conductors and assistant conductors who will be hired by TASI. The agreement governs rules, rates of pay and working conditions for conductors and assistant conductors on TASI, giving first right of hire to Amtrak employees who are working in the service as of May 25.
In the event that the number of Amtrak conductors and assistant conductors who apply for employment on TASI — and who are hired — exceeds the number of positions available at startup, such applicants will be placed on hiring pool list for subsequent employment.
UTU-represented conductors and assistant conductors in Amtrak Zone CS-2 on May 26 will, as a result of the change in operators, have no Amtrak positions left to work, and will be placed in home terminal/displaced status under provisions of Rule 8 of the current collective bargaining with Amtrak.
Conductors and assistant conductors have rights to flow to other Amtrak zones as provided under the Amtrak agreement.
If those rights are not exercised within a five-day period beginning May 26, the Amtrak Zone CS-2 conductors and assistant conductors will become home terminal furloughed, as provided by Rule 9 of the Amtrak agreement. Conductors and assistant conductors under home terminal furlough who accept employment with TASI will continue to maintain seniority and employment rights with Amtrak until such time as recalled to service by Amtrak.
Amtrak conductors and assistant conductors working outside Zone CS-2 may submit an application to TASI for employment, but must be aware that if non-Zone CS-2 conductors or assistant conductors choose to leave active status with Amtrak for employment with TASI, Amtrak will not grant a leave of absence and those individuals will terminate their employment rights and seniority with Amtrak.
Before making a decision on whether to apply for employment with TASI, the UTU recommends you review the TASI/UTU implementing and working agreements, which are available for inspection by clicking on the following link:
TASI/UTU implementing and working agreements
This agreement is modeled after the current Amtrak collective bargaining agreement, with some modifications and enhancements to reflect the new operator and the current round of negotiations with Amtrak.
The agreement preserves and enhances current crew consist and productivity allowances and retains years of service for vacation entitlement of Amtrak employees who are employed by TASI. In addition, the agreement provides for health and welfare benefits equivalent to those in the current Amtrak contract.
The negotiating team consisted of GO 769 Chairperson Dirk Sampson and Vice General Chairperson Charlie Yura. They were assisted by UTU International Vice President John Previsich.
"Chairpersons Sampson and Yura are to be commended for their leadership role in securiing for their members a first right-of-hire with the new operator, while maintaining for all of TASI's UTU-represented employees wages and working conditions that are equal to, or exceed, those currently in place on Amtrak," Previsich said.