The CEO of the National Association of Chemical Distributors seems to understand how to fix the railroads better than the carriers do.
Supply Chain Dive published an opinion article Oct. 17 by Eric R. Byer, who leads the National Association of Chemical Distributors (NACD), in which he laid out some basic blueprints to rebuilding the American railroad industry.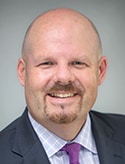 Written from the perspective of heavily rail-dependent customers, Byer does a great job of laying out an overhead shot of the current state of the rail industry, and then poses the question, "Why are we in this predicament?"
Refreshingly, his answer is, "Because the freight rail companies put us here."
As his column puts it, the root of the labor dispute and poor service to the customers spawn from the same source. The advent and spread of Precision Scheduled Railroading (PSR) has enticed carriers to indulge in a buffet of greed and railroad labor, the nation's supply chain and the railroads' captive customers are paying the price for carriers' short-sighted indiscretions.
The article points out another victim of the carrier's overreach may well turn out to be the American economy. As Byer points out and as the Association of American Railroads put out to the media back in September, a rail labor stoppage will cost the country $2 billion daily.
From the perspective of the rail customers, Byer points out the obvious. The fact is that manpower issues on the railroad are making it difficult for rail-dependent companies to function, meet supply deadlines and be profitable. This is not a new thought, but Byer's angle on how to address the problem is very different from the traditional one taken by railroad executives.
Byer thinks the solution is to add more horses to the plow team rather than giving the farmer more whips. That is to say, creating a satisfied, fully staffed and not habitually broken workforce is a better fix than squeezing every minute carriers can legally get out those who are still working for them.
He also discusses that, in addition to PSR, quality-of-life concerns led to the manpower shortage. He references the fact that our members are highly skilled professionals with extensive training who are subject to working standards that don't meet the criteria of unskilled full-time workers.
It is good to know that there's at least one CEO out there in Byer who can connect the dots between what he calls a "woefully inadequate" sick leave policy for workers, and American products not reaching the market, the subject of Surface Transportation Board and U.S. House hearings earlier this year.