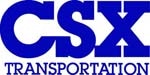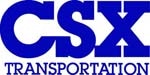 OMAHA, Neb. – CSX now says that the railroad won't deliver the double-digit profit growth it promised this year because coal demand remains weak.
Executives remain optimistic about the railroad's prospects because service is improving, but they said Wednesday, a day after posting first-quarter earnings, that mid-to-high single-digit profit growth is likely in 2015.
Read the complete story at the StarTribune.