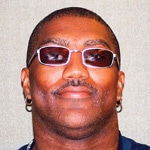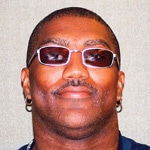 Suicide by rail is no stranger to operators of steel-wheel trollies on Southeastern Pennsylvania Transportation Authority's Victory Division in suburban Philadelphia.
UTU-represented members of this SEPTA property recall having to plead with management to replace the front facing of a trolley displaying a macabre embedded facial image of a man who chose to end his life in front of a moving trolley.
For trolley operator Waverly Harris, the horror of an attempted suicide Feb. 11 changed his own life forever. Harris, 42, with 19 years' service, is the property's general chairperson and chairperson of the UTU's Association of General Chairpersons, District 3.
The time of the incident was 3:40 a.m., and for months following, Harris habitually awakened minutes before that position on the clock, staring until "3:40" appeared.
It was at just prior to 3:40 a.m., Feb. 11, as snow and sleet fell, that Harris was operating an empty trolley whose purpose was to keep the catenary free of accumulated ice. Abruptly, unexpectedly and frighteningly, the trolley headlight captured an individual standing – then racing – down an embankment toward the tracks.
"I laid on the horn," Harris said. "I didn't know if he was being chased. He kept running toward the tracks. I braked. He looked me in the face as I put the trolley into emergency and he faded from view, underneath my trolley." The man, trapped beneath the trolley, was still alive.
"He asked, 'What time is it?' It was 3:40 a.m. I came to learn from my grief counselor [provided by SEPTA] that the two most common comments made [by those grievously injured in such incidents] are, 'What time is it?' and 'Where am I?'
It took 90 minutes for emergency crews to free the man, who survived. The steel wheels had not run over him.
For Harris, the ordeal was far from over. For several months, he met regularly with a grief counselor to talk through the incident and overcome mental anguish, even though there was nothing Harris could have done to prevent it.
Harris returned to work in May, thankful for the counseling and support of his wife and three children. "I still awaken, occasionally, just before 3:40 a.m.," he said.
If anything positive emerged, it is Harris' ability now to counsel other SEPTA trolley and bus operators who, unfortunately, will experience similar incidents – and they occur several times annually.
"I now know the mental stress, and I will tell them to stick with the counseling provided by SEPTA, not to be judgmental, and accept the support of their UTU brothers and sisters, their family and friends," Harris said.