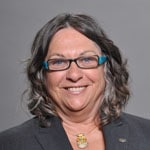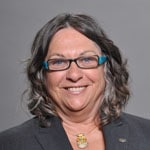 By Bonnie Morr
Alternate Vice President – Bus Department
Operating a bus may be the most stressful job in America.
Early in November, 100 Detroit bus operators walked off the job after repeated passenger assaults. In New York, a study found a pattern of physical and verbal assaults on drivers.
Add to the fear of being assaulted the long hours spent in congested traffic and passengers interfering with bus operation with repeated questions and complaints, and one shouldn't be surprised that the mental toll on drivers is significant. An article in Slate calls it "a potent stress cocktail."
Driving a bus, according to The Journal of Occupational Health Psychology, is "a high stress occupation." One psychologist said bus drivers face two unacceptable choices: Make the schedule by driving recklessly, or drive safely and irritate passengers who are too often likely to assault or otherwise abuse the driver.
And it's not just city buses. The number of physical and verbal assaults on school bus operators has been increasing.
Increasingly, bus operators suffer from high blood pressure, heart disease, sleep apnea and gastrointestinal disorders traceable to job stress.
As cash-strapped transit agencies reduce service and raise fares, the pressures on drivers is only going to increase.
While lawmakers and regulators frequently focus on improved safety standards for bus manufacture, cell phone bans, and tougher qualifications for bus operators, they too often ignore management pressure to adhere to schedules, overtime demands and a refusal to install bus-operator safety shields.
These are issues we continue to make known to lawmakers and regulators, and we will continue doing so until acceptable legislation and regulations are imposed.
A bill now before Congress, the Local Flexibility for Transit Assistance Act (H.R. 3200), introduced by Rep. Russ Carnahan (D-Mo.) and Steve LaTourette (R-Ohio), is a step in the right direction. It would allow local transit systems in areas with more than 7 percent unemployment or substantially higher gasoline prices to gain access to federal funds to maintain service and return furloughed employees to work.
The UTU will continue to keep lawmakers informed on problems faced daily by bus operators, while the UTU PAC will continue to support candidates who demonstrate an understanding of our problems and a determination to take legislative action to solve the problems.