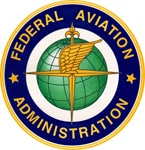 WASHINGTON — The Federal Aviation Administration (FAA) has announced new rules aimed at preventing dangerous fatigue among passenger aircraft pilots. The rules do not affect all-cargo aircraft pilots.
The new rules are in response to a Colgan Air crash near Buffalo, N.Y., in 2009 that killed 50 people. 
Under the new rules:
• Flight-duty times would range from nine to 14 hours. Additionally, rather than just counting flight time and rest time, flight-duty time would include the time spent flying to the job, which, as in railroading, is called deadheading;
• Flight-time limits will be eight or nine hours, depending on the start time of the pilot's entire flight duty.
• Minimum rest periods will be 10 hours between shifts. The pilot must have an opportunity for eight hours of uninterrupted sleep during that rest period.
• Pilots must have 30 consecutive hours of rest each week, which is a 25 percent increase over current standards. 
The new rules do, however, allow pilots to sit at the controls for an hour longer per day, from eight hours to as many as nine. 
Also, pilots flying late at night, across multiple time zones or on schedules involving numerous landings and takeoffs, will work shorter shifts than those flying during the day. 
The rule also requires pilots to sign paperwork verifying that they are rested before each flight, in an attempt to educate them and highlight the need for personal responsibility. 
The National Transportation Safety Board has urged safety enhancements to reduce pilot fatigue for decades. Although the board didn't blame fatigue as a cause in the Colgan crash, it found that neither pilot appeared to have slept in a bed the night before the accident. 
The rules will take effect in two years, and cost passenger airlines $297 million over 10 years. The rules will, however, save airlines $247 million to $470 million in reduced accidents and lower health-care expenses for pilots, according to the FAA.