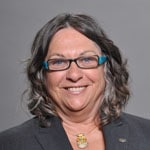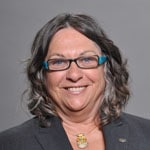 By BONNIE MORR
Alternate Vice President, Bus Department
As some in Congress seek to slash spending on public transit – the only affordable means for millions of Americans going to and from work – ridership is soaring.
The American Public Transit Association says more than five billion trips were taken via public transit during the first six months of 2011 – up sharply from the same period a year earlier. In fact, transit ridership is at its highest level in more than half-a-century as Americans continue to abandon the expensive automobile commute in favor of convenient and more affordable public transit.
Public transit is also shown by researchers to be a beneficial to local economies. In many communities without effective public transit options, small business has difficulty in recruiting workers for service jobs as many cannot afford automobiles to take them to and from work.
The American Public Transit Association says that for each $1 billion invested in public transportation, 36,000 jobs are supported and created.
A study released by the University of Wisconsin found that cuts to bus service in Milwaukee made 40,000 jobs at 1,700 employers inaccessible by public transit. And, concluded the study, proposed new cuts in public transit budgets would put 13,000 jobs out of the reach of workers not owning automobiles.
"The very people perhaps most in need of jobs would face another barrier to getting a job," concluded the study. "That's no way to rebuild an economy."
The UTU continues to deliver to Congress the message that public transit is an essential service deserving of full funding support. I encourage members to email and phone their congressional representative with the same positive message.
Budget cuts also are adversely affecting public transit workers, and our UTU organizers are seeing a surge of interest among the unorganized to be represented by a strong labor union such as the UTU.
With demand for public transit soaring in the midst of layoffs, drivers are being asked to work more overtime, limiting their ability to obtain sufficient rest between shifts and spend quality time with their families.
We will continue to reach out to the unorganized. Over the past 43 months, the UTU has organized 24 separate properties.