Kentucky's Blue Oval SK (BOSK) Battery Plant will be union-built and require the services of hundreds of SMART sheet metal workers.
In recent months, accompanying a rise in union organizing and the passage of the CHIPS and Science Act, we have seen what could be the return of American manufacturing. In January 2022, Intel announced plans to build a $20 million chip hub in Ohio, while Ford recently insisted that its new electric vehicle factory in Stanton, Tenn., be entirely union-built. And that's just the beginning of the good news for SMART sheet metal workers: To complement its EV factory, Ford will also build several new buildings in Glendale, Ky., entirely union, expanding its battery manufacturing capabilities and providing hundreds of jobs for SMART members during construction (as well as the possibility of future ongoing work).
"This is an opportunity to really build up our apprenticeship program and increase our membership."
"This is by far the biggest project to come through Kentucky," said SM Local 110 (Louisville, Ky.) Organizer Jeremy Waugh. "The new facilities will add over 7,000,000 total square feet of new battery manufacturing facilities and impact approximately 1,400 acres of the existing greenfield site. The scope is inclusive of, but not limited to, construction of the following project components: two new 43 gigawatt battery plants, along with their proposed ancillary facilities, as well as administration, canteens and testing facilities."
He added that the two new mile-long battery plants will mirror one another. Ford will likely construct one of the buildings first, rather than both simultaneously, to start manufacturing more batteries right away — allowing workers to seamlessly transition from the first BOSK jobsite to the second one. That means more work hours for Local 110 members, new members and SMART journeypersons.
"This is an opportunity to really build up our apprenticeship program and increase our membership," Waugh pointed out.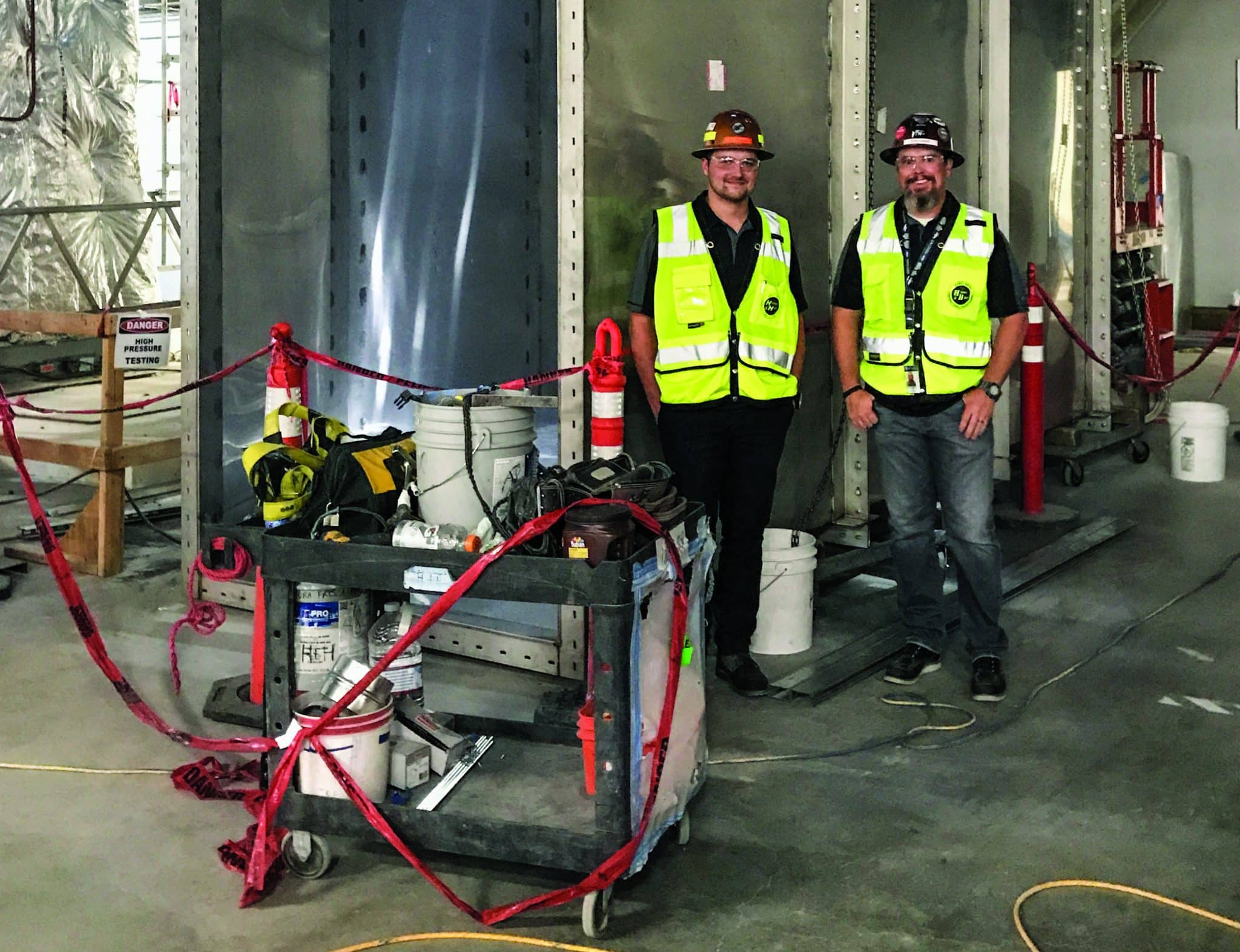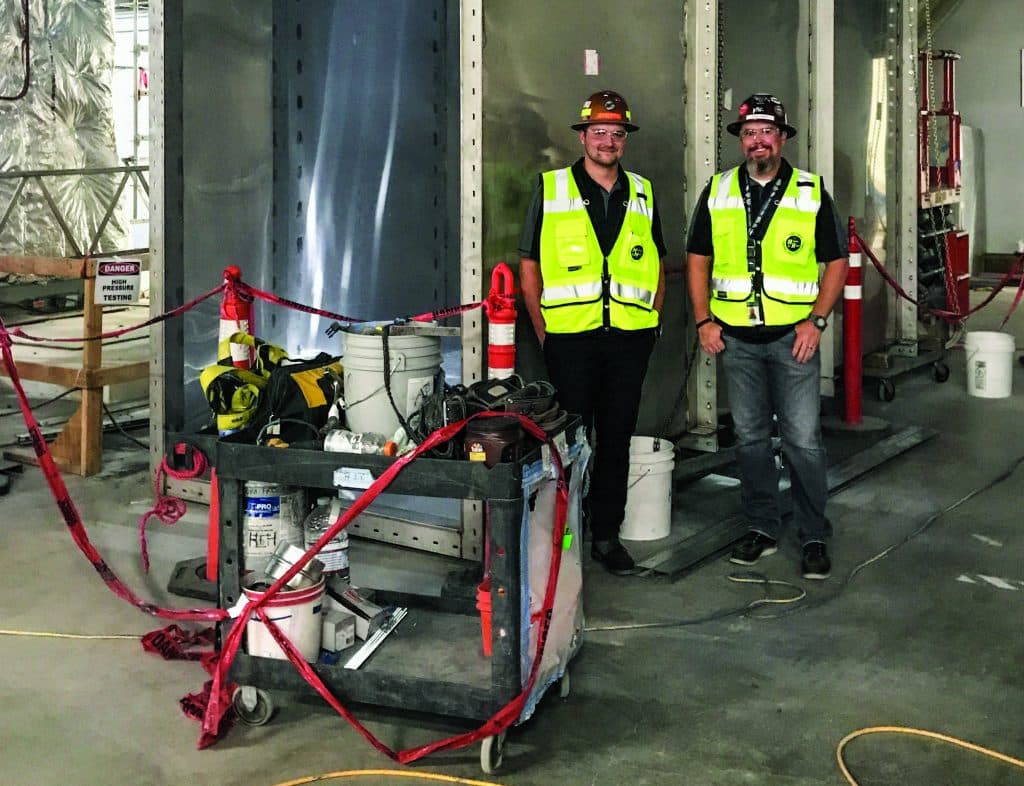 While the project has been delayed by three months, Ford will likely try to make up that time during site work — meaning SMART members could arrive at the jobsite as soon as January, with work expected to reach a consistent peak in spring or summer 2023. That means the time is now for Local 110 to ramp up recruiting and organizing efforts (and, given the amount of work on the horizon for sheet metal workers across the country due to federal infrastructure legislation, the same goes for SMART locals everywhere). Waugh explained that Local 110 plans to deploy a variety of marketing and recruiting tactics, both evergreen and specific to the BOSK project, to grow its membership, including a billboard near the jobsite, trade shows in the area and print brochures to pass out at jobsites or career fairs, and a new digital database that replicates job listings at the union hall.
"We're open to ideas from anyone in SMART who might have some out-of-the-box recruiting ideas that they may not be able to try at their local," he added. "We're leaving no stone unturned, no idea will go unconsidered."
Like Ford's Tennessee project, BOSK is a union project in a so-called "right-to-work" state. That's significant not only due to its potential impact on union organizing and density during construction, but also as an ongoing opportunity for local SMART members. For companies that engage in large, complex projects, Waugh said, it's hard to return to the nonunion shop after experiencing the skill and expertise of organized labor.
"The initial need is huge, but we're looking at the long game" he said. "We have to be successful in the beginning to reap the rewards after."