Former Vice President Robert "Bob" W. Earley, who served our union's membership for decades, died June 7, 2022, at Jones Memorial Hospital in Wellsville, N.Y., after a short illness.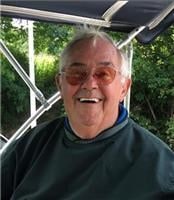 Brother Earley, a member of Local 610 (Baltimore, Md.), began his railroad career in 1963 starting with the B&O Railroad and became an active member of the United Transportation Union. He became secretary of the B&O General Committee in 1981. As he continued his advance in the UTU, he served as a general chairperson and was elected ninth vice president at the seventh quadrennial convention of the United Transportation Union before his retirement in 1999.
During his railroad career, Brother Earley studied the history of railroad labor at Cornell University and furthered his education at the George Meany Center for Computer Studies and Labor Relations. Following his retirement, he maintained a strong connection with his union by donating to its political action committee and as a member of the SMART-TD Alumni Association.

"He will be remembered for his work ethic, generosity and kindness. He loved life and was young at heart," his family wrote in his obituary.
Brother Earley was married to the former Ann Campbell, who survives. Also surviving are two daughters; a son; eight grandchildren; six great-grandchildren; a brother; and loving nieces and nephews.

There will be no visitation. A memorial celebration will be held at the convenience of the family at a later date.
The SMART Transportation Division offers its sincere condolences to Brother Earley's family, friends and to those who knew him.
Follow this link to read Brother Earley's official obituary.