Seeks input from public, stakeholders before Jan. 30, 2016 for final vision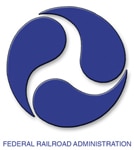 WASHINGTON – The Federal Railroad Administration (FRA) today released a Tier 1 Draft Environmental Impact Statement (EIS) for NEC FUTURE, FRA's long-term investment framework for the Northeast Corridor (NEC) between Washington, DC and Boston, Mass.
"Over the next 30 years, an additional six million people will live along this corridor. To keep everyone to move safely, quickly and efficiently, we need smart planning and significant investment in the Northeast Corridor," said U.S. Transportation Secretary Anthony Foxx. "We are seeking input as we work toward developing a long-term vision that will prioritize rail investments to ensure a vibrant and safe future for the northeast region and the nation."
The Tier 1 Draft EIS includes alternative visions for investment in the NEC. The visions range from maintaining the current level of investment and service to significant investment that would dramatically increase rail's role in transportation for the Northeast. FRA will hold 11 public hearings to gather input and feedback from stakeholders that will inform FRA's decision on a preferred investment program.
The NEC is the nation's busiest rail corridor, with more than 700,000 passengers traveling each weekday through eight states and the District of Columbia. The NEC contributes more than $100 million every day to the Northeast's economy, but it currently operates on outdated infrastructure, much of it built more than 100 years ago, with capacity constraints that cannot accommodate future growth. Choke points and aging infrastructure often disrupt the system's reliability and performance.
"Trains that connect our nation's university hub to its financial center to its capital ride over bridges built before 1910 and through tunnels built after the Civil War," said Federal Railroad Administrator Sarah Feinberg. "NEC FUTURE will guide the region in developing a long-term framework to build a stronger Northeast Corridor that supports economic growth and creates jobs."
The Tier 1 Draft EIS, which outlines the various visions, is now available for download and review by the public at www.necfuture.com. Print copies are also available at libraries throughout the region.
FRA considered a broad range of alternatives for the NEC, beginning in 2012 with a public scoping process and analysis of travel markets. In 2013, the FRA consolidated nearly 100 initial concepts into 15 visions (Preliminary Alternatives) that varied by level of investment, service, and route. In 2014, the FRA evaluated the Preliminary Alternatives and identified three distinct Action Alternatives; these have been refined and analyzed in the Tier 1 Draft EIS. Each Action Alternative represents a different long-term vision for improving passenger rail service that will enhance mobility options, improve performance, and better serve existing and future passengers in the study area.
Public Hearings
The hearings provide an opportunity for public input on the Tier 1 Draft EIS. No decision has been made on which alternative best meets the region's needs, and the FRA will consider all comments received during the comment period in making its decision.
FRA will hold public hearings in each of the eight states along the NEC and the District of Columbia. Hearings will be held from 4:00 p.m.-7:00 p.m. on the following dates and locations:
12/9, Boston, MA – Back Bay Events Center, 180 Berkeley Street
12/14, New Haven, CT – Gateway Community College, 20 Church Street
12/15, New York, NY – CUNY Graduate Center, 365 Fifth Avenue (at 34th Street)
12/16, Washington, DC – Hall of States, 444 North Capitol Street, NW
12/17, Providence, RI – Rhode Island Department of Administration, One Capitol Hill
1/11, Philadelphia, PA – SEPTA, 1234 Market Street, Mezzanine Level
1/12, Mineola, NY – Nassau County Municipal Building, 1550 Franklin Avenue
1/13, Hartford, CT – The Lyceum, 227 Lawrence Street
1/14, Baltimore, MD – University of Baltimore, 21 W. Mt. Royal Avenue, 5th Floor
1/19, Newark, NJ – NJ Transit, 1 Raymond Plaza East, 9th floor
1/20, Wilmington, DE – Delaware Technical Community College, 333 Shipley Street
Each hearing will include brief presentations at 4:30 p.m. and 6:00 p.m. There will be an opportunity to speak following each presentation. Individuals planning to speak should sign up when they arrive. A stenographer will also be available for private testimony.
In the event of inclement weather, hearings may be canceled or rescheduled. Please check the website at www.necfuture.com. Persons requiring special assistance to attend a hearing should contact the NEC FUTURE team at comment@necfuture.com.
Email links icon at least five days prior to the hearing they wish to attend.
Public Comment Period
The public comment period for the Tier 1 Draft EIS is open until 
January 30, 2016.
 Comments may be submitted orally or in writing at the public hearings listed above, online at 
www.necfuture.com
, by email to 
comment@necfuture.com
.
Email links icon, or sent to: Rebecca Reyes-Alicea, USDOT Federal Railroad Administration, One Bowling Green, Suite 429, New York, NY 10004. Comments must be received by January 30, 2016, to ensure that they are considered and added to the public record.