John Trembczynski, vice local chairperson of LCA 623/IHB, and former three-term Local President of Local 1381 (Hammond, Ind.) has been forced into early retirement due to a series of bouts with cancer.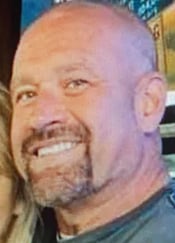 Brother Trembcynski has been on the railroad as a conductor and engineer for Chicago Rail Link, Norfolk Southern and Indiana Harbor Belt since his honorable discharge from the United States Navy in 1988.
Having served SMART-TD and our predecessor, the UTU, in many capacities, Trembczynski has led as a vice local chairperson, a GCA vice chairperson, and local president spanning from the early 1990s until 2022.
In addition to his formal roles, John has always been known as a strong union brother who fights for his members. He has gone out of his way to shepherd new conductors and engineers and has given all of himself to this union.
John has already faced kidney cancer in 2022, as well as a brain tumor that was removed in the spring of 2023. Unfortunately, SMART-TD has recently found out that his cancer is back and has spread to his lungs and other organs. Now is the moment when SMART-TD and its members have an opportunity to give back to Brother Trembczynski for his years of service.
Fellow Local 1381 member Brother Justin Skripac has started a GoFundMe campaign to assist John and his loved ones in his time of need. If you are able to do so, SMART-TD is asking you to consider following this link to Brother Trembczynski's GoFundMe page and giving what you can.
All who know John know that he is a fighter and the epitome of the guy you never count out. Please help us circle the wagons around him in this moment and show how united SMART-TD is.