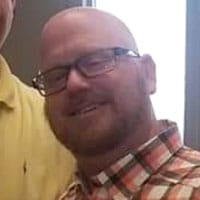 General Chairperson Thomas K. Vanwinkle (GO 919 — Terminal Railroad Association (TRRA) of St. Louis) unexpectedly passed away February 3, 2020. A career railroader, Brother Vanwinkle worked on TRRA as a trainman from 2003 until present. Prior to working at TRRA, Brother Vanwinkle worked as a trainman on both Union Pacific and Kansas City Southern. He was 44 years old.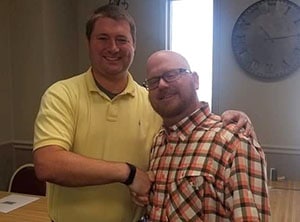 Brother Vanwinkle was a longstanding officer of SMART-TD Local 469, serving as legislative representative from 2004 until 2019 and local chairperson from 2008 until 2019. In addition, Brother Vanwinkle served as general chairperson of GO 919 from October 1, 2019, until February 3, 2020.
On the subject of Brother Vanwinkle's untimely passing, SMART-TD Vice President David Wier Jr. offered the following remarks:
"T.K. was a great man. He was a deeply devoted family man, who unconditionally loved his wife, Kim; his sons, Copelan, Jonathan, and Justin; his daughters, Dailyn and Kaylee; and his mother, Jeannie," Wier said. "T.K. was a strong-willed union representative, and he always put the best interest of the membership at the forefront. T.K.'s legacy as a strong labor advocate, a dedicated family man and a caring and compassionate person will carry on. He will be sorely missed. T.K.'s tragic passing is both devastating and difficult to comprehend."
A celebration of Brother Vanwinkle's life will begin at 1 p.m. at the First Baptist Church, 1111 E Hwy 50 in O'Fallon, Ill., with Rev. Skip Leininger officiating.
SMART-TD offers its sincere condolences to Brother Vanwinkle's family and to all who knew him.
His full obituary can be read here.