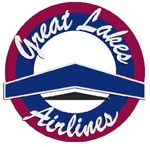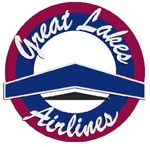 By RICK JOHNSON
Colorado State Legislative Director
Safety is job number one for UTU-represented pilots employed by Great Lakes Airlines.
Yet their current contract with the carrier is substandard in terms of working conditions and wages that daily puts pressure on their ability to fly passengers safely.
The image of airline pilots earning high wages and access to company-paid top-flight hotel rooms does not apply to our Great Lakes brothers and sisters.
Under the current contract with Great Lakes Airlines, pilots are the lowest paid of any scheduled passenger airline in the United States.
On Great Lakes Airlines, a first officer can expect to make less than $15,000 in the first year. These pilots are professionals with extensive training and expertise, and some of them are paid less than entry-level retail and food service jobs.
Imagine a pilot on food stamps, or having to sleep in passenger lounges in airports. Don't imagine. Just ask a Great Lakes pilot.
Their UTU Local 40 has been in negotiations with Great Lakes management for more than two years, with negotiations locked-down in difficult mediation under provisions of the Railway Labor Act, which also applies to airline workers.
Local 40 flight attendants, also represented by the UTU, recently ratified a new agreement, but negotiations dragged for – yes – 10 years! The pilots are hoping to reach an equitable settlement with Great Lakes Airlines more quickly.
In a recent poll of pilots, 97 percent supported a job action, but that is not possible until the National Mediation Board releases the parties from mediation.
Based in Cheyenne, Wyo., and with hubs in Albuquerque, N.M.; Denver; Los Angeles, Minneapolis and Phoenix, Great Lakes Airlines serves 48 of its destinations through federal subsidies provided by the congressionally created Essential Air Service program. The airline is the nation's largest provider of Essential Air Service.
The pilots fly 30-passenger Embraer and 19-passenger Beechcraft aircraft.
UTU members can help their brothers and sisters at Great Lakes Airlines by contacting city council members in the cities Great Lakes serves, and by contacting members of Congress.
The message is straight forward: For the safety of the flying public, pilots on Great Lakes Airlines deserve a contract that provides for a livable wage and appropriate accommodations at layover points to ensure they receive undisturbed rest.
To contact your congressional lawmaker on behalf of our brothers and sisters at Great Lakes Airlines, click on the following link:
www.contactingthecongress.org/
Then select your state, click on the names of your senators and representative, and you have the information needed to send an email or fax, or make a phone call.