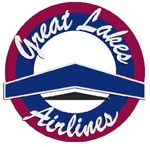 SHERIDAN, Wyo. – Great Lakes Airlines cited "reasons beyond our control" in a letter announcing it would terminate air service at Sheridan County Airport on March 31. Airport Manager John Stopka received the notice of termination on Monday.
Stopka said the termination of air service by Great Lakes Aviation, Ltd., which operates as Great Lakes Airlines, was both expected and unexpected. He said officials with Great Lakes Airlines had indicated in past conversations that they didn't want to "go dark" and leave Sheridan County Airport without service.
Read the complete story at The Sheridan Press.