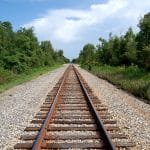 Evoking the investment in American infrastructure by Presidents Franklin D. Roosevelt and Ronald Reagan, Hillary Clinton on Monday unveiled the most sprawling — and costliest — government program of her campaign to date.
Mrs. Clinton said her five-year, $275-billion federal infrastructure program was aimed at creating middle-class jobs while investing heavily in improving the country's highways, airports and ports. Bridging the "infrastructure gap" between the United States and developing nations like China would also eliminate red tape and fuel overall economic growth, she said.
"Workers can't get to work, congestion keeps parents stuck in traffic, floods threaten our cities, and airports leave travelers stranded for hours or even days at a time," the campaign wrote in a fact sheet about the proposal.
Read more from The New York Times.