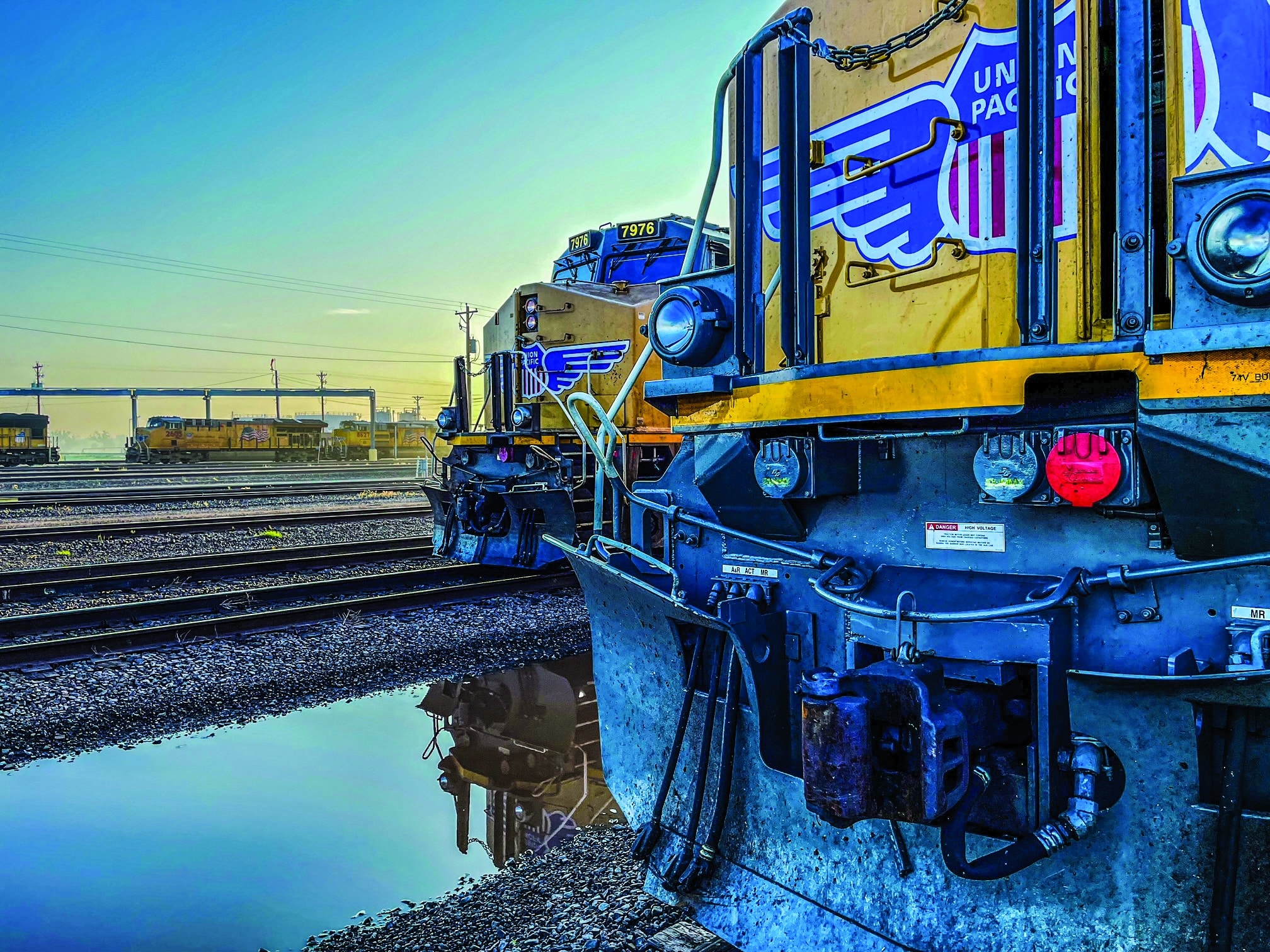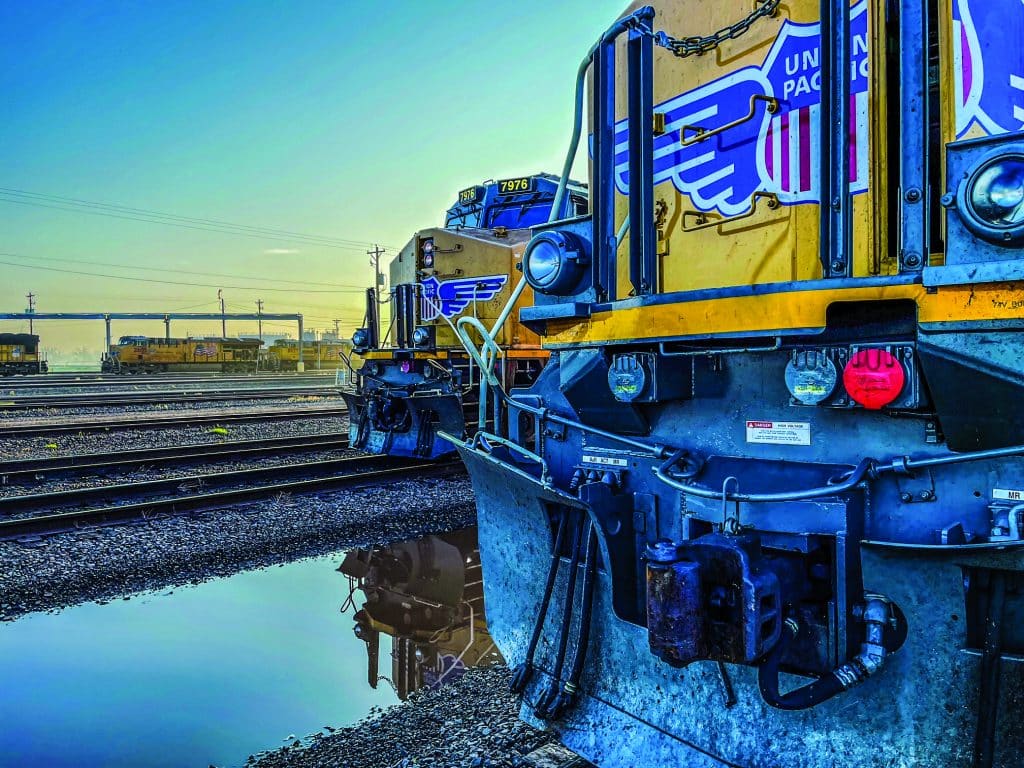 As a result of last year's national rail negotiations, some TD freight rail members have gained — for the first time — paid sick leave benefits for train and engine workers for U.S.-based carriers on the East Coast.
In late April, GO-049 Mid-Atlantic District members ratified the first agreement for freight rail operating employees to receive paid sick days.
The agreement with CSX set a historic precedent, providing for five paid sick days, adding an option to convert personal days to sick days and cashing out sick time at the end of the year.
The lack of paid sick time within the railroad industry was highlighted in the media in 2022, when workers rejected a tentative national agreement that covered most railroad carriers and labor organizations, almost leading to a shutdown of the nation's vital supply chain.
The operating crafts (which include engineers, conductors and trainmen) have what is perceived as the most demanding of working conditions of the railroad crafts due to the travel requirements, extreme weather conditions and the on-call nature of their positions. This agreement establishes a benefit in the railroad industry that many American workers already enjoy.
In addition to paid sick time, the agreement, which covers approximately 2,400 conductors and trainmen on CSX Northern line, also adopts the current attendance policy put in place by CSX into the collective bargaining agreement. Railroads in the past have been reluctant to negotiate attendance; this is another first for the operating workforce, as it subjects the former policy (now agreement) to negotiations if any changes are desired by either the carrier or the employees in the future.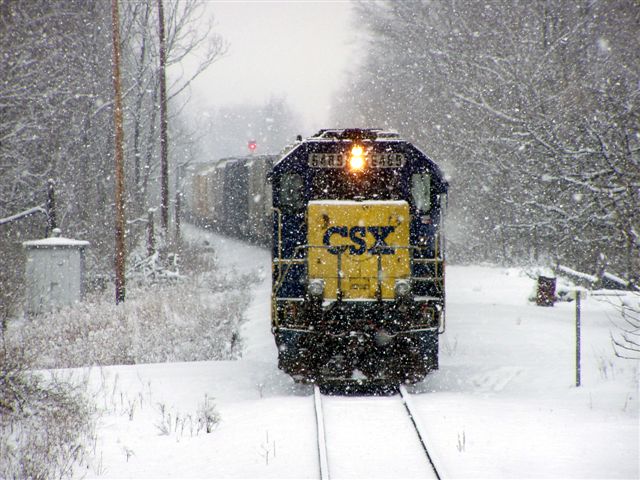 "It's refreshing and impressive to see the overwhelming support of the membership on this tentative agreement. It is also encouraging that SMART-TD and CSX leadership were able to sit down at the table and reach a consensus on items as important as these. I am hopeful this momentum will carry forward in future negotiations and help us collectively improve the working conditions and overall morale at CSX," General Chairperson Richard Lee said.
Two other CSX committees, GOs 513 and 851, also reached similar tentative agreements in late May.
All Norfolk Southern operating general committees have ratified an agreement and completed negotiations with the carrier gaining five paid sick days, additional financial compensation and addressing scheduling and quality-of-life concerns. Yardmasters also reached an agreement that provides paid sick time.
UP GO reaches crew-consist agreement
Out west, GO-953 ratified a crew-consist agreement, preserving the in-cab role of the conductor until national negotiations reopen. The ratified agreement provides for a substantial signing bonus, work protections and no rules changes regarding road/yard switching.
General Chairperson Luke Edington of Local 286 (North Platte, Neb.) negotiated the successful agreement with assistance from Vice General Chairperson Zach Nagy and Vice President Brent Leonard.
GO-953 has members in 48 TD locals and represents workers in Union Pacific's Eastern, Pacific Northwest and Idaho territories (former Chicago-Northwestern Railway Co.), Kyle, Nebraska Central and Portland Terminal railroads and the Wichita Terminal Association.
Property-specific negotiations continue with BNSF and remaining segments of CSX and UP, while talks with Norfolk Southern have concluded. The SMART website will continue to be updated with the latest information about continued negotiations and the substantial gains these agreements bring to our members' quality of life.
CSX facts
Five paid sick days with option to convert two personal days
Unused sick days converted to cash
Incorporates more lenient carrier attendance policy
Covers ~2,400 members
UP facts
A $27,500 signing bonus upon the contract's ratification
Continues to require the conductor's position as being based in the cab of the locomotive
30 years of protections for brakemen/switchmen, with assignments abolished
NS facts
T&E workers get five paid sick days with the option to convert up to two personal leave days to on-demand sick days
Unused personal leave days can now be carried over and accumulated indefinitely, with no limitations
Yardmasters get four paid sick days with the option to convert up to three personal leave days