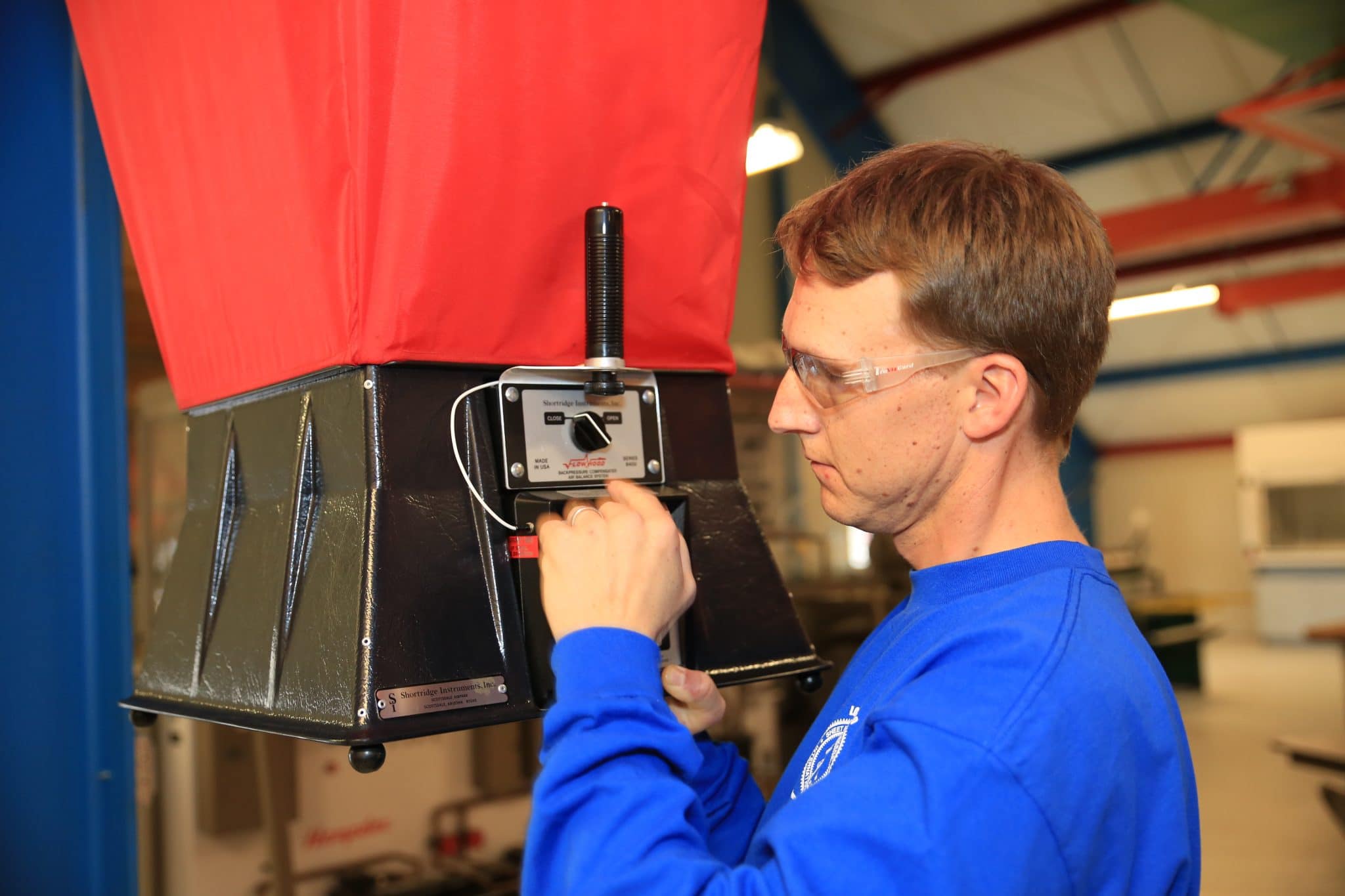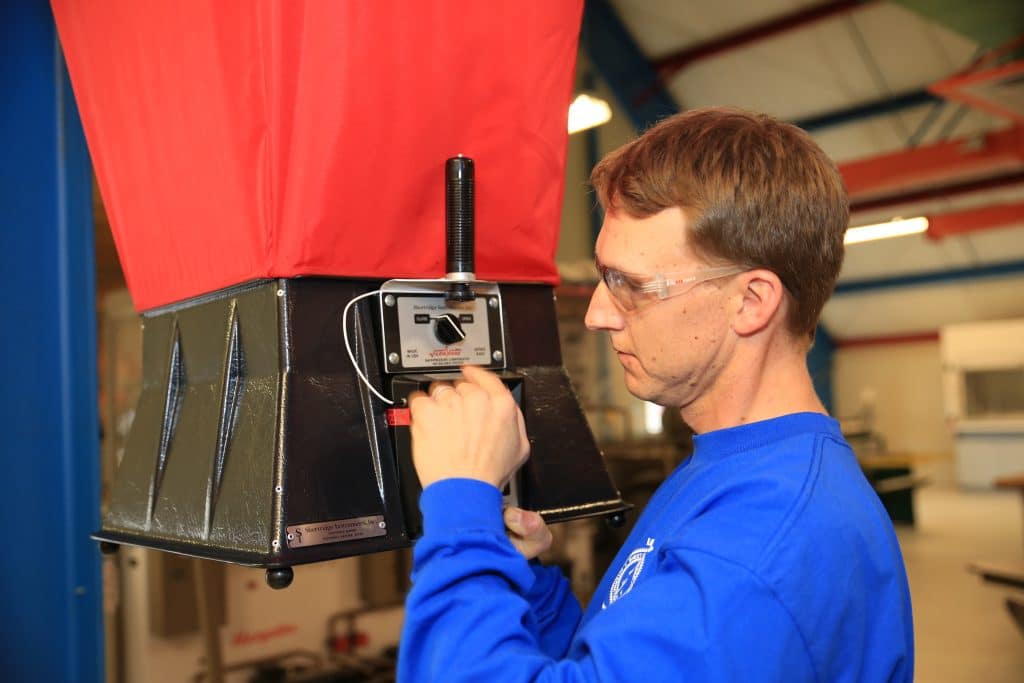 The International Training Institute's (ITI) Ventilation Verification for Indoor Air Quality curriculum took another step forward this year when the ITI hosted eight JATC instructors at its first train-the-trainer course at Local 359 in Phoenix. It was the second component of the training — the first half was held remotely.
Ventilation verification is a physical assessment of an existing commercial HVAC system completed by a skilled, trained and certified technician. The result is a report that design professionals can rely on when recommending adjustments, repairs, upgrades or replacements. School districts and building owners can then make educated decisions on the verification or recommended improvements to their building indoor air quality — from virus and biologic mitigation to carbon dioxide level control.
The Ventilation Verification for Indoor Air Quality curriculum provides a basic heating, ventilation and air conditioning (HVAC) foundation in addition to sample forms and hands-on skill assessments. It was designed to be customizable by a given JATC to meet a student's or class's level of experience and expertise. For the instructors learning the curriculum, once they have the overall picture of the training material and curriculum, they can tailor it to each level of training required.
"If a JATC has experienced HVAC, TAB or service instructors, they can offer this curriculum immediately — even if they do not have an installed TAB lab. The HVAC equipment that runs the building of the training center may work for demonstrations or practice," said Pat Pico, one of the framers of the curriculum and a member of the Testing, Adjusting and Balancing Bureau (TABB) Hall of Fame.
While the instructor class is delivered partially online, the hands-on, in-person component of the class provides the most benefits because instructors can "get [their] hands on the instruments and equipment and build that muscle memory," added Pico, who is also the training coordinator and TABB supervisor for Sheet Metal Workers Local 104 and the Bay Area Training Fund.
Although the initial planning for the curriculum began long before the pandemic — as a means to address improper ventilation and increased levels of carbon dioxide in classrooms — it came together while the world was still reeling from the impacts of COVID-19. Development of this new curriculum began at the end of 2020, and the first virtual pilot course went live in May 2021 — a rapid turnaround under normal circumstances.
"We were able to respond quickly because we had subject-matter experts already in place and familiar with ITI's process of curriculum development," Pico said. "With this curriculum, we can show any federal, state or local government entities that we have the resources and ability to train people to get the work done properly."
At Local 104 in Northern California, where Pico is a TAB and HVAC instructor, every apprentice receives HVAC fundamentals and basic TAB skills as part of their overall training. If a member has received an education that focused on HVAC fabrication and installation, this curriculum can add skills and knowledge to keep them prepared for the opportunities in ventilation verification assessment — even if those opportunities have yet to hit their corner of the country.
"The curriculum can make our members better sheet metal workers by adding skills and knowledge that helps explain HVAC system functionality," Pico said. "Now, sheet metal workers have the tools to recognize potential design mistakes before fabrication and installation and can reduce potential errors in ductwork installation. They can recognize how a system is supposed to operate and function. They ask key questions, so the work is done right the first time. We sell that quality, so we can be the best in the industry."
Additional classes are scheduled throughout the year for training centers that want to get into the game.
"We're hopeful end-users see the success of ventilation verification assessments and it leads to more opportunities for our contractors and our members, as well as to a healthy building environment for occupants," Pico said. "If you need an instructor to take this curriculum and bring the knowledge back to their locals and training centers, send them to this valuable class."
Click here to check the ITI's course catalog for the next Ventilation Verification for Indoor Air Quality train-the-trainer course.