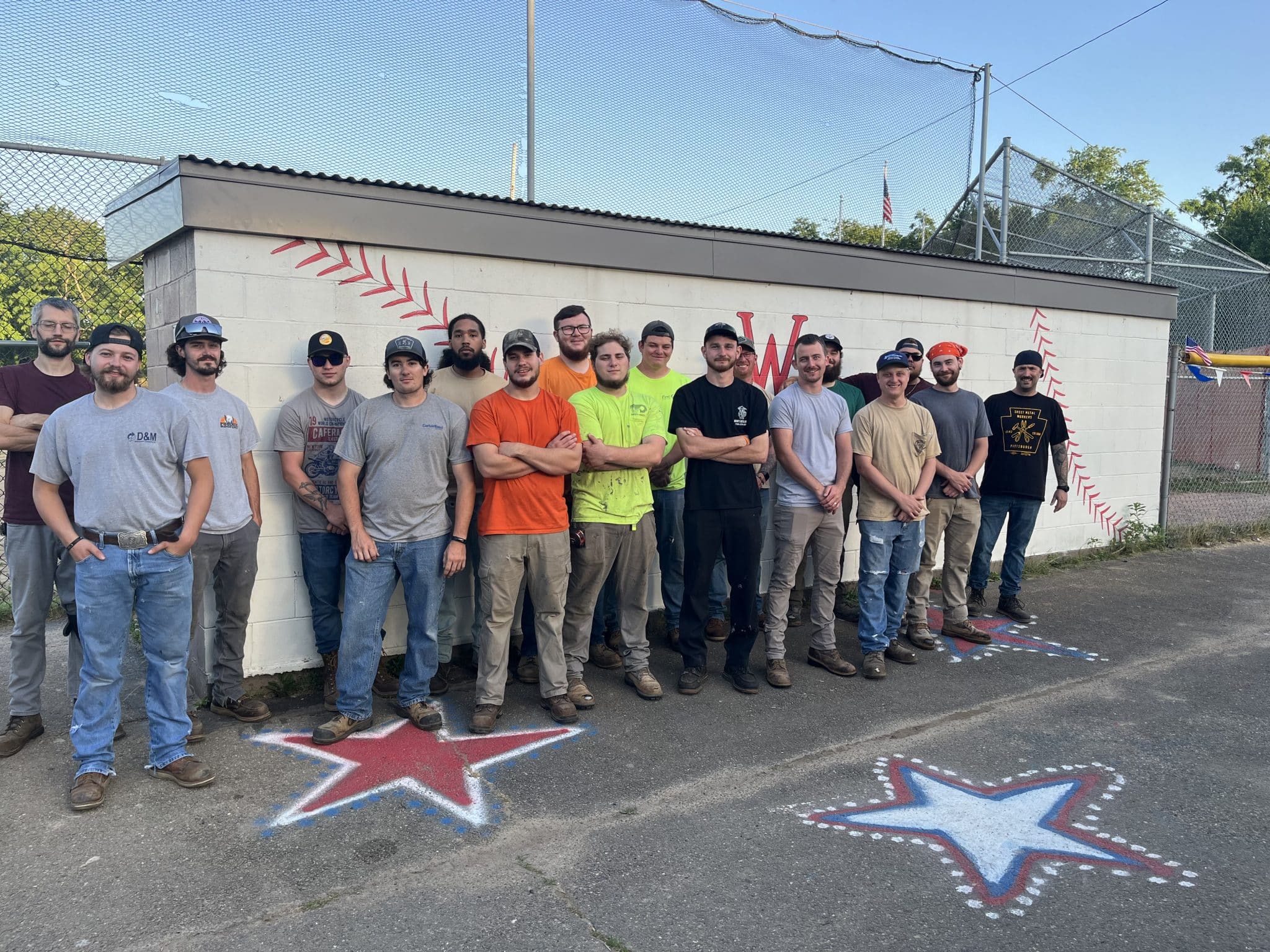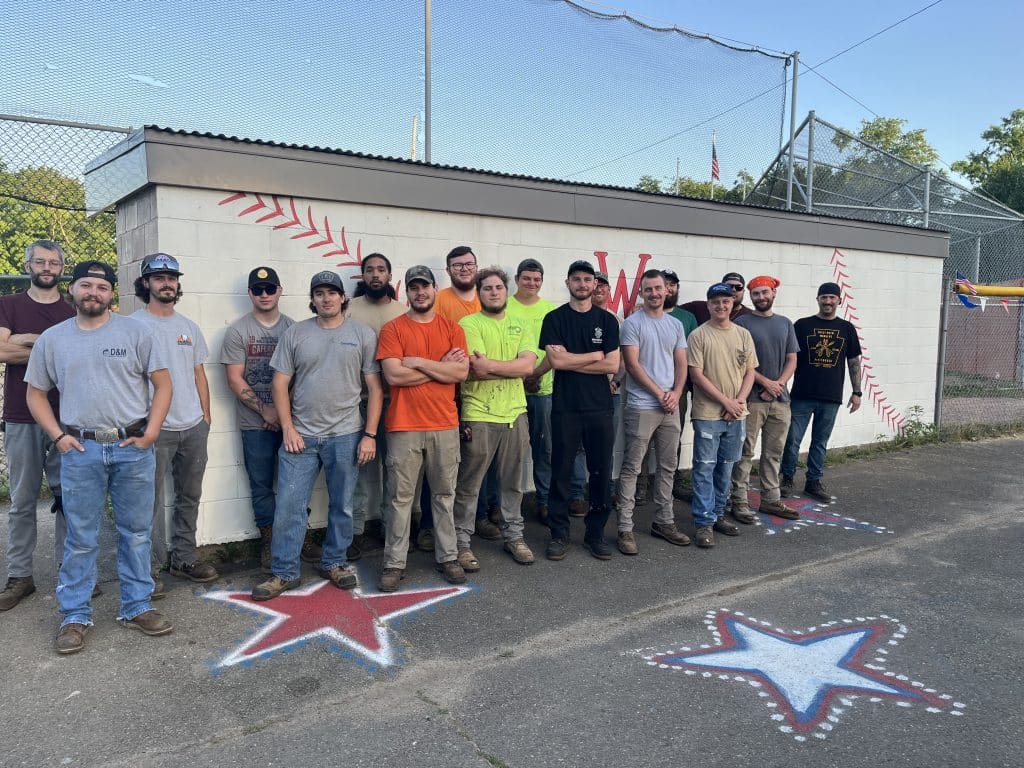 In late July, third-year apprentices at SMART SM Local 12 (Southwestern Pennsylvania) had the opportunity to perform hands-on architectural sheet metal fabrication and installation. After separating into three sections – Group A, Group B and Group C – each group of apprentices was assigned a different application of architectural sheet metal, enhancing their day-to-day study with practical experience.
Group A's task was to make improvements to the sheet metal shop at the Local 12 training center, which had a gypsum board wall that was damaged from a roof leak. The apprentices first had to safely remove the drywall, the wood substrate and the old, damaged insulation. Then, after cleaning the area, the apprentices sealed any openings and installed new insulation, new substrate on two-foot centers, a new metal water table, J-channel and corrugated metal panels, and window trims.
Meanwhile, the local tasked Groups B and C with a community service project at a local baseball/softball field. The concession stands at Scharmyn Park, the home of the West View Ross Athletic Association in Pittsburgh, Pa., required several upgrades. The wood siding needed painting. The wood ceiling had been removed and still lacked the necessary replacement. The gutters were in desperate need of improvement, and wood soffits needed to be covered.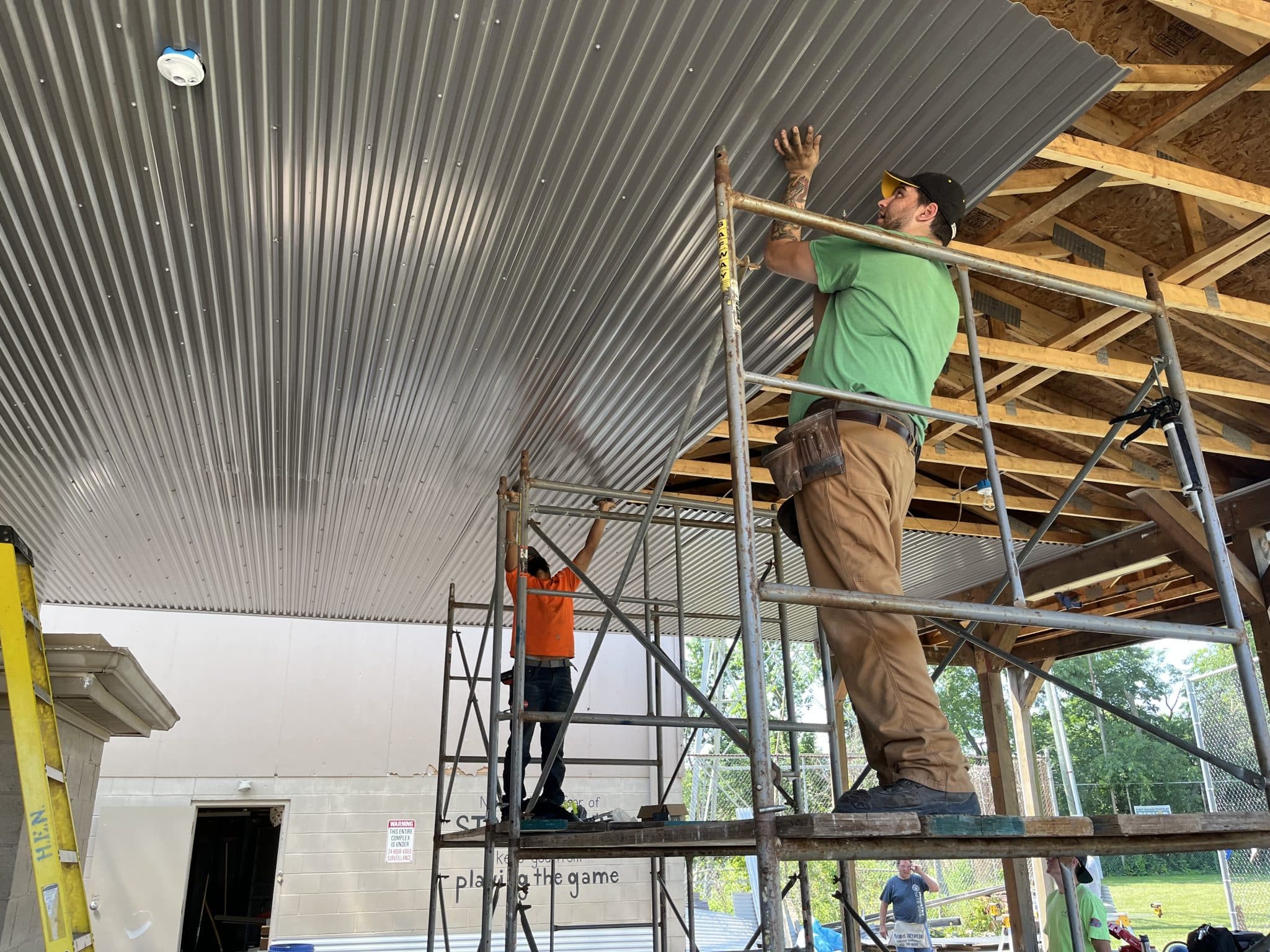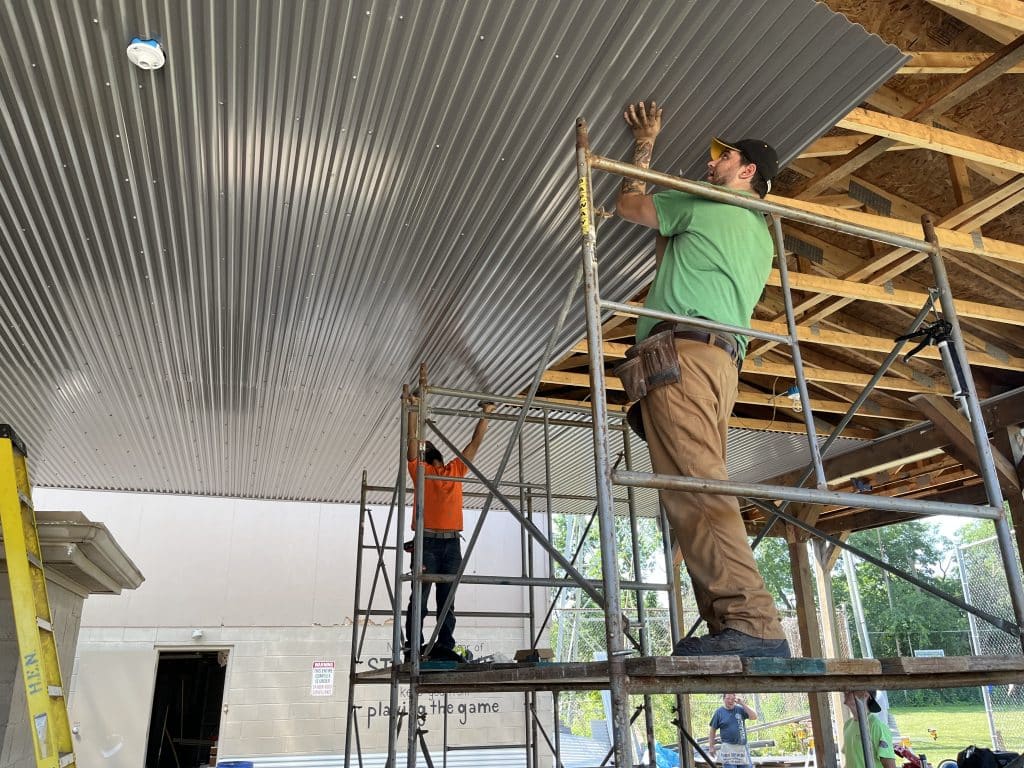 In response, the Local 12 apprentices took to the work quickly and efficiently: They installed new metal trims, (J-channels, siding sill, fascia) and vertical siding panels that covered the old wood siding. They also mounted a corrugated metal ceiling onto rafters on two-foot centers and metal trims on three dugouts, plus corrugated metal roofing.
The project gave all three groups of apprentices firsthand training in the installation of architectural metal wall and roofing systems in real-life situations. The buildings were not as plumb, level and square as they would be in ideal circumstances – making them perfect examples of the conditions sheet metal workers run into in the field. Additionally, the apprentices had to build the scaffolding to access the work area, lay out the panel systems to develop symmetrical appearance, install the metal trims, cut the metal panels and cut in any penetrations that were in the way – all obstacles they are likely to face on future jobsites. The apprentices completed these tasks in a safe, effective manner, helping them develop on-the-job skills and give back to the community.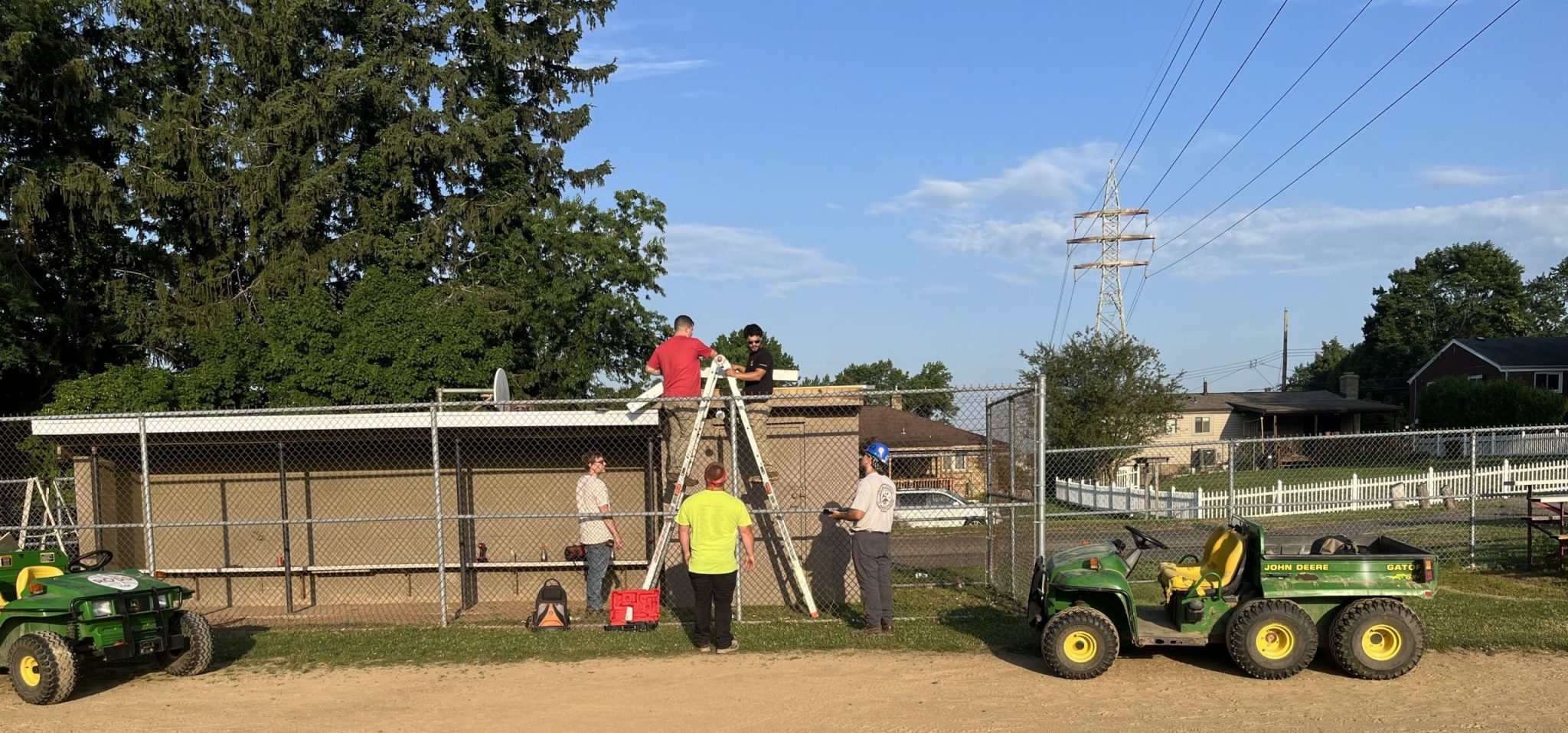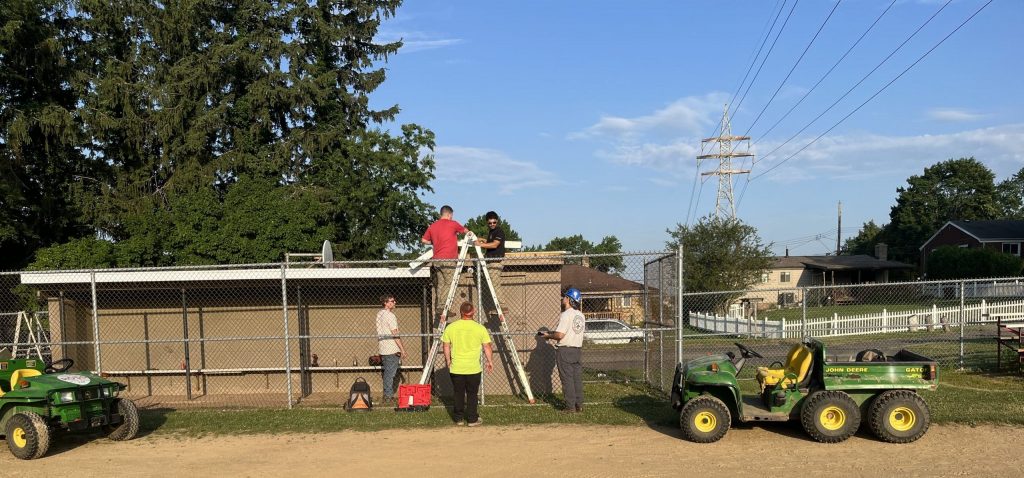 These experiences were made possible by the donation of metal siding and metal roofing panels by ATAS International, Inc. Local 12 elected to use these donated materials to help West View Ross Athletic Association with its concession stand, which was in dire need of attention. Local 12 also wishes to thank Miller, Thomas, Gyekis (trim fabricator), Pennsylvania Roofing Systems (trim fabricator), Business Manager Greg Blose, Apprentice Coordinator Joshua Moore, Instructors Mike Shields, Dan Lyons and John Naples, and Business Agents Geoff Foringer, Kevin Mally, Dan Maslo and Todd Deitrick for bringing this real-world learning event to life.