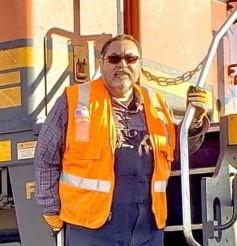 Brother Miguel "Mike" Gaitan, 64, an active SMART Transportation Division member out of Local 1241 (Richmond, Calif.), passed away Friday, December 11, 2020, from COVID-19.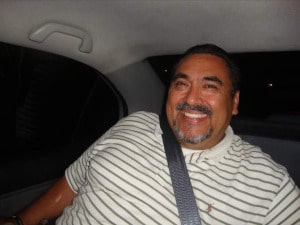 An engineer with BNSF, he joined our union in February 1995.
"Fellow employees state that Mike was hard-working, respected and kind," California State Legislative Director Louis Costa said. "He always made railroad get-togethers with his union brothers and sisters a priority.
"Mike was larger than life, his kindness, his funny laugh and his ability to be a leader in the railroad family was not rivaled," Costa said. "He will be deeply missed."
Brother Gaitan is survived by his wife, Alice, and four children, Megan, Mike Jr., Santiago and Dolores. He also had two grandchildren.
Services for Brother Gaitan are 10:30 a.m. to 12:30 p.m. Tuesday, Dec. 22, 2020, at Cano Funeral Home, 2164 E. Martin Luther King Jr. Blvd., Stockton, CA 95205, where flower memorials also may be sent.
The SMART Transportation Division offers its heartfelt condolences to Brother Gaitan's family, his friends and to all of his brothers and sisters in Local 1241.