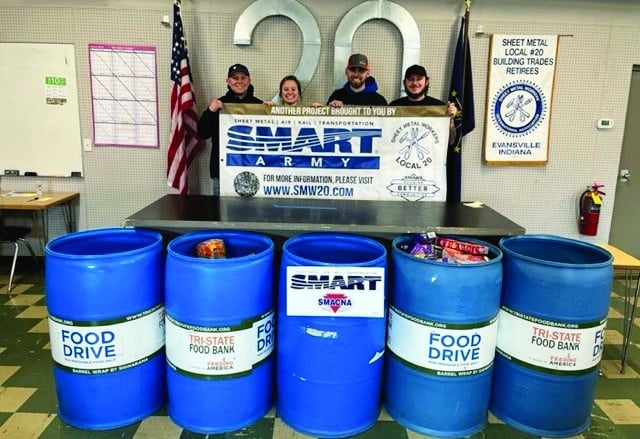 For the last six years, Local 20 (Evansville, Ind.) has hosted a food drive during November, with all the food collected going to the Tri-State Food Bank.
"When we started this fundraiser in 2017, we collected 750 pounds of food," said Kreg Homoky, Local 20 business representative. "Each year after that, the amount has increased — last year we collected 1,100 pounds."
The food drive was especially important this year, Homoky explained. Food prices across the country have spiked as a result of high inflation, putting into perspective the challenges faced by working families.
"Hopefully this food drive we do every year will go a long way to help those in need," Homoky added. "The Evansville area would like to thank all who participated. Your generous contributions will go a long way."